E done Happen!!! Governor of Edo State Godwin Obaseki and his entire convoy today all got trapped right in the middle of heavy flood in Benin city due to Bad Road!!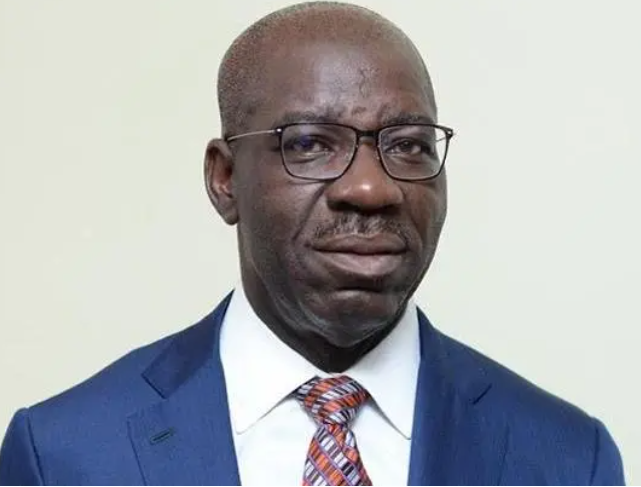 The Governor of Edo State, Mr. Godwin Obaseki, and all the people with him got stuck in a very heavy flood. The reason for this unfortunate situation was because of a bad road.
In a video that was shared, a man could be heard saying that they had asked the governor many times to fix the road, but he didn't listen. Now, they are facing the consequences of not taking care of the road properly.
The flood caused a lot of trouble for the governor's convoy. They were trying hard to move through the deep water, but it was very tough as they got stuck in the flood for hours.
The incident generated a lot of reactions form Netizens:
@fek: When you spend money on fine clothes without treating the infection on your skin 🤣😂🤣🤣🤣 , the money some ladies spend on wigs and attachments . If they spend it on their natural faces they would look better
@real_great: Who dey collect? This people? Mtcheww you think he cares? If anything happens to the car which I doubt he would get a new one with the states money, infact he's even entitled to that. He doesn't fuel the convoy with his personal money. If anything harmful starts happening there, an emergency helicopter can be sent to come and rescue him, does the commoners have same access? Infact the security aids there would rather d!e than seeing him get hurt. If he has any medical issues he would be flown over here for medical aid by top notch professionals and also not with his money. So they ain't suffering nothing, the commoners are the one suffering it
watch Video below: