Domestic Violence: Man Beats And Deformed The Face Of His Pregnant Wife (Video)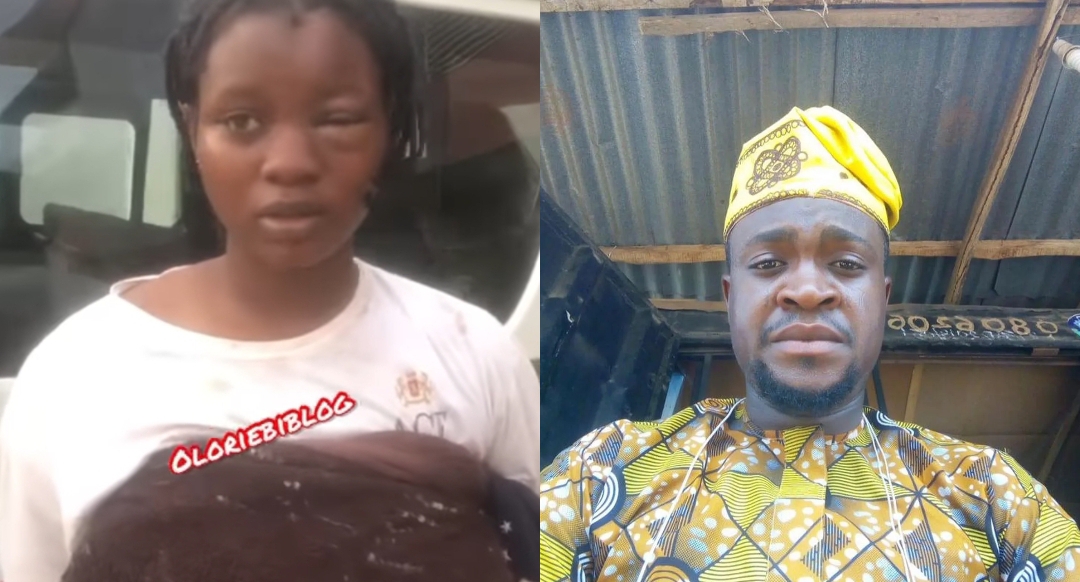 Angry and callous Nigerian Man has allegedly beats up and deformed the face of his pregnant wife.
In the Video footage which is currently making sensation on the social media, show the moment the man was mercilessly beating his pregnant wife inside the compound while his wife was screaming and crying for help.
t was gather that the mall almost beat the woman to coma in Ogbere Tioya target estate, Amuloko, Ibadan.
The incident was reported by an eye witness who lives in the same compound with the 'woman beater'.
Watch Video Below: