Churchill was 40 seconds man, Kpokpogri has nothing down there,' Nigerians blast Actress Tonto Dikeh, calls for rehabilitation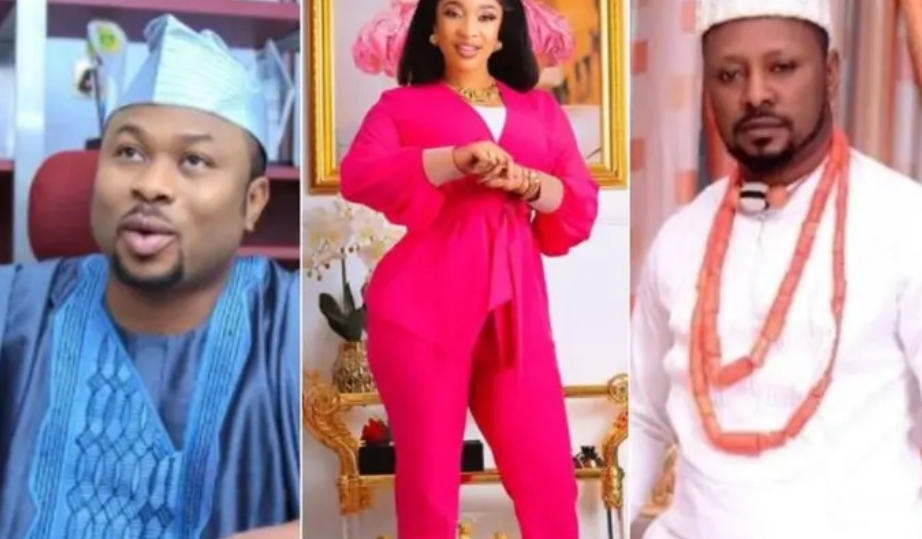 'Churchill was 40 seconds man, Kpokpogri has nothing down there,' Nigerians blast Actress Tonto Dikeh, calls for rehabilitation
Nollywood Nigerian actress, singer, and songwriter Tonto Dikeh has come under heavy criticism for body-shaming his ex-boyfriend Prince Kpokpogri.
For some days now, Tonto Dikeh has continued to lash out at Prince Kpokpogri after being called a prostitute and husband snatcher.
With the continuous rant, even when Prince Kpokpogri chose to ignore her, a fan alluded that Tonto Dikeh was missing the man's penis.
Responding to the comment, Tonto Dikeh said the thought that she's is missing Prince Kpokpogri's penis is laughable because the owner knows there's nothing down there.
According to Tonto Dikeh, love and lies kept her in the relationship, and betrayal brought them to their current state.
She wrote: The funniest comment I've seen today 'She dey miss d prick' This is very laughable even the owner knows there's nothing down there. Love and Lies kept me there. Betrayal is what brought us here! Another question but na you dey cry for am o yes I did but also know what I am an actress too.
This sparked reactions from many netizens as they blasted Tonto Dikeh for taking down Prince Kpokpogri's penis the same way she said Olakunle Churchill was a 40 seconds man.
Some also claimed that Rosy Meurer and Olakunle Churchill had destroyed Tonto Dikeh's mental health, and she needed rehabilitation or help.
lyndafelix wrote: Church him was 2secs mam, kpo kpo garri doesn't have anything down there. Maybe na you sef carry borehole dey waka about dey accuse these men. Shior!!!.
idorenyinandrew wrote: This lady has a problem, your seconds is now a proud husband and father, please change the narrative
zikolily_ wrote: Rosy and church destroyed tonto mental health and it will take a good man to heal her she is a good person but not mentally ok for now
aweleobinnairoegbu wrote: Yawn, at this point girl you're becoming predictable. Body shaming? I mean Kpogarri is scum true but body shaming? First Churchill now Kpogarri? Who then has a big preek? You need rehabilitation tonto i wonder how people feel safe around you
jite_mama wrote: Tonto should go hug any transformer in her area. Lousy childish ogbanje girl. Same song she sang abt Churchill having a small d**k is same thing she wanna sing? She should rest abeg. Very bitter lady
Tonto Dikeh