One Lesson I Have Learned; The Fear Of Women Is The Beginning Of Growth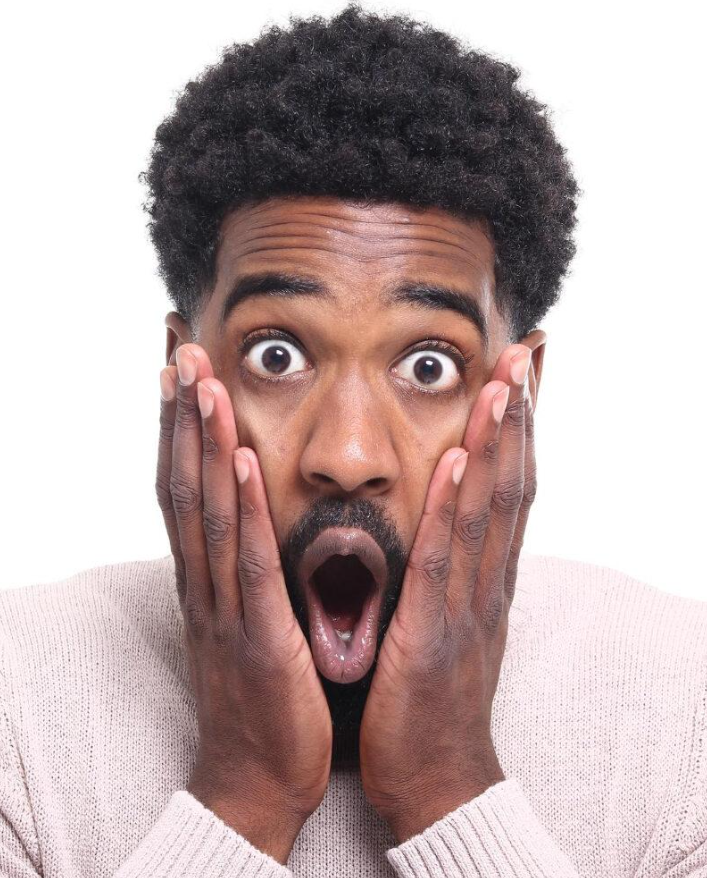 Three months into the relationship and she came to tell me she was pregnant. She sent me a text on the phone with a photo of the test kit. My heart started beating faster. It was the first time in my life a lady I was dating has told me that. "This is a new relationship. How could she be pregnant?"
The answer came right to me, "What were you thinking when you were having sex with her?" "But she told me she was safe so what happened?" I asked myself. I lay in bed and had a long conversation with myself. Minutes later, I replied to her text, "But I thought you said you were safe?" Her answer was, "Yeah I thought but it looks like I miscalculated."
We both went silent for a minute. I asked, "So what are we going to do?" The answer came in a long voice note narrating how she was disappointed and how she promised not to get pregnant outside of marriage and later concluded, "But I'll have it. There's no two ways about that and it doesn't mean you should marry me by force. We are both not ready. And I'm not using this as a trap. When the time comes and you want out, just be honest about it."
The whole thing looked scary to me, my future with a baby mama or a future with a woman I married because she gave birth for me. I didn't know what to think. I wanted to tell her not to have it but listening to her voice note, I felt she wasn't going to accept it so I told her, "It looks like your mind is already made up. Let's see how it goes."
She called. She wanted to know if I was sure about what I was saying. She pushed me to say what was really on my mind and I told her, "The harm is already done. Let's focus on the future. I'll tell my parents about it soon. Let's see how it goes."
I'm not a child. I'm working and living on my own. I didn't plan for a child but it wasn't something that could break me down. She was living with her parents so I knew they'll ask questions and ask her to name the man. I wanted to avoid all that drama. So in short, I made a decision to tell my parents so they'll be ready for her and her parents but my girlfriend asked me to be patient. "Don't tell them anything for now. Give me some time to think about it deeply."
A week later she came home. She told me, "I've decided to let it go. I know that's what you want but can't say it. I see it in your posture. I love you so I'll do it for you. But it shouldn't happen again. I won't do it twice."
I threw myself under her feet with a heart of thanksgiving. I thanked her for making the right choice and promised to do anything to ensure her safety. "If I had doubt about your love for me, this decision has confirmed it. I want your child. I want a future for both of us but you know it's not the right time and I'm glad you've decided to do the best thing for both of us."
I didn't know how much it was going to cost but I gave her money. Later she came asking for more telling me she was seeking professional hands to handle it. She asked me, "We are going together, right?" I answered, "If it was a weekend, I would have but on Monday I should be in the office."
I was at work when her friend Belinda called me that my girlfriend was in pain and needed a place to sleep. She didn't want to go home, or else her parents would suspect something. I quickly dashed off the office and met them in front of my house. I gave them the key and left for work again. When I returned, she was the only one there, moaning out of pain. She pointed at her abdomen and told me, "It's burning here. It's like a crab crawling there."
She asked me to boil water for her and I did. Later, she requested for cold one instead. I had the hot water in a plastic bottle and the cold one in a sachet. I would put the hot water bottle on her abdomen for a few minutes and she would request for the cold one. I alternated between these two for several minutes until she fell asleep. I was getting scared because of how she was behaving.
I saw her phone calling. It was her friend Belinda. I didn't pick up. She started sending a series of text messages. The first was "How is it going? I hope you're not slacking oooo. Let him see that you're dying so he can pay more." The second message was, "I'm here, just in case he's proving stubborn." I sneakingly put her fingertip on her phone and it opened.
The whole thing was a well-orchestrated plan to extort money from me. There was no pregnancy and there was no abortion. The next plan was for her to pretend she was dying so they tell me there had been a complication that needed extra cash. Belinda was behind everything right from the start, coaching my girlfriend on what to say and how to act it out to get money from me.
I took screenshots and sent them to myself. Minutes later Belinda called and I picked up. She thought it was my girlfriend so she laughed and asked, "Is he shaking?" I asked, "Who's shaking?" She quickly reorganized herself and asked where her friend was. I told her, "What next should she do to get more money? Tell me and I'll tell her.
Coach Mourino, you're coming to coach her again, me boa?"My voice was loud and she might have heard me so she woke up. Belinda cut the call. She asked what was going on I asked her, "You're still bleeding, right? Let me see it." She asked, "Why? Who called and what did the person say that all of a sudden you want to see this?" I screamed, "I say let me see it!" She said fine and started loosening up.
I saw something folded down there but didn't want to go all the way so I screamed, "Liar! You take me for a fool right? It's all on your phone and I've read it, what you hatched with Belinda. You're doing all this to take money from me? I thought you said you love me." Before she denied it, I started reading some of the messages to her. The ones I sent to myself. She couldn't look at my face.
She wished she could vanish through thin air. I asked several questions and she couldn't answer even one of them. All she said was sorry and that she listened to bad advice so I should forgive her. I was so angry I wanted to throw my hand. I gave her phone back to her and asked her to leave. It was around 8 pm.
She was begging me to allow her to stay so we could settle it. I held her hand and started pulling her out of my room. She said, "OK, let me take my purse." And then it occurred to me that some money could be in the purse. I took the purse, opened it and took whatever was inside. I counted and it was a little over GHC500. It wasn't even up to half of what she took from me but it was OK. I took the money, gave her purse back to her and threw her out. She was like, "What money should I use to take a taxi?" I screamed, "Ain't you a snake? Crawl back home."
I thought I was in love but the whole affair was a business adventure for her. I don't know what made her think I had money to throw away. I was shocked but was later relieved, knowing it was all a scam. I've advised myself. Anything that has to do with women, count me out. I'm fearing them with all my heart until the right time comes. That was the beginning of my growth. I would go again only when I'm ready. Only when I know when I'm going to get married and the kind of woman I want to marry