2023: I'm not in the race to become a wrestler – Tinubu taunts Amaechi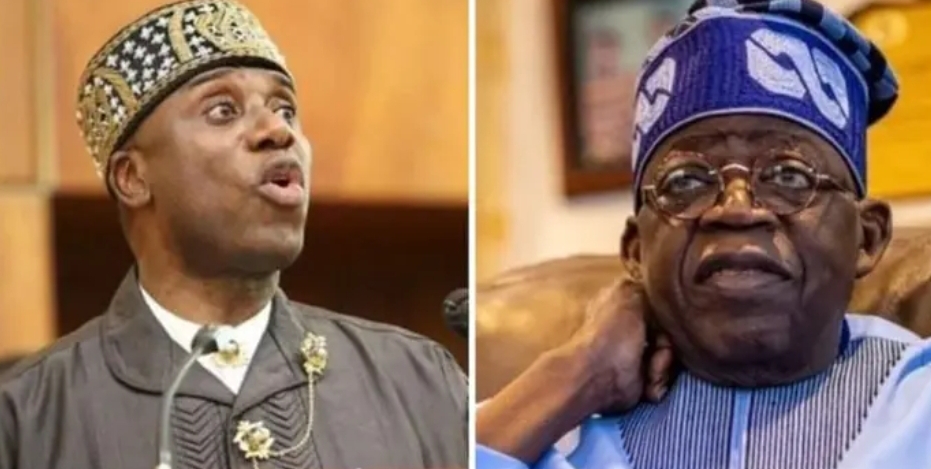 2023: I'm not in the race to become a wrestler – Tinubu taunts Amaechi
Asiwaju Bola Ahmed Tinubu, a presidential aspirant in forthcoming 2023 election and national leader of the All Progressives Congress, APC in what seems to be a cheeky reply to Rotimi Amaechi's show of fitness when he declared to run for president about two weeks ago, has said that he is running for president, not to become a wrestler.
Tinubu while addressing a gathering recently said "Those who think they will see me run round the stadium, I didn't apply for the job of wrestling."
After the crowd had erupted in laughter due to his remarks, Tinubu further stated that "What I am applying for has to do with the brain capacity, knowledge that will make life better for a whole lot of people.''
It would be recalled that in a bid to show his fitness to Nigerians, Amaechi, the minister of transportation ran around the Adokiye Amiesimaka Stadium, Rivers State, on April 9 before declaring his interest to vie for presidency in the 2023 elections.
According to the minister who ran around the stadium, his 23 years of service has equipped him not only with great experience in governance and public service but also compassion for the ordinary citizens of the country.