He Booked A Hotel For The Two Of Us But I Secretly Did Something He Was Not Aware Of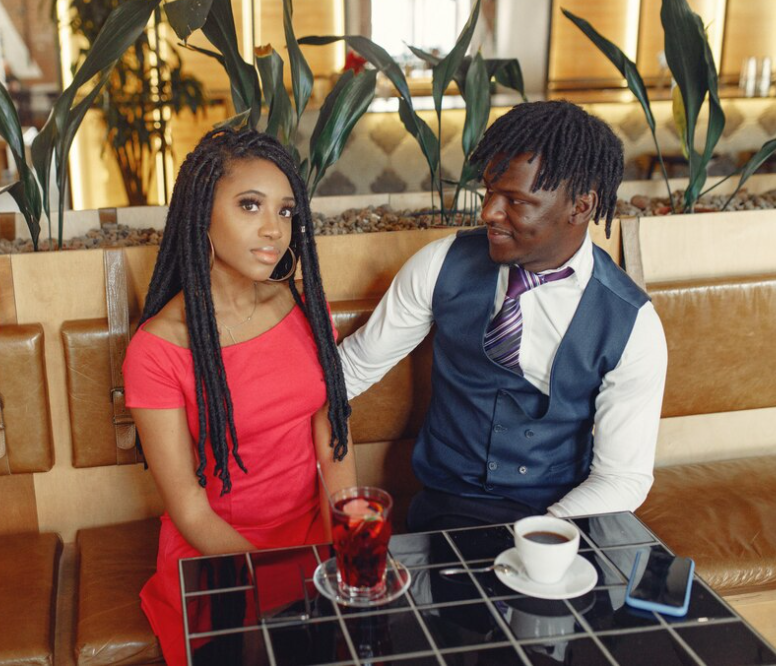 The thing about unsuccessful relationships is that they force you to learn. You're blind in love but once the love is over, your eyes open for you to see all that was wrong with the person you were in love with. And then you learn from your mistake and hope it never happens again. When you date a cheating boyfriend, you learn from their cheating ways so you use it later to identify who a cheating boyfriend is. The same with the guy who lied to you and the one who abused you.
I've been through it all so I know them by the things they say and do to get their victims. I dated a married man for close to a year. I didn't get a hint. He was smart. He covered his tracks with words and actions. I was madly in love and was even planning how our wedding was going to look like. When I talked about our future and marriage, he was very enthusiastic about it and even gave me ideas on what could be done better. I was building castles in the air but I didn't know.
One day the truth came out. It was through a friend who saw the rot from the outside because I was too blind to see. She told me, "Open your eyes. He's married. I've been told from a trusted source. He has three kids with his wife. He's able to be with you currently because his wife lives out of town with the kids."
I nearly told my friend she was being paranoid. "I know this man. Yes, age has caught up with him but he's not married. He's not married because he met all the wrong kinds of women until he met me. Don't be a wet blanket in my love story. He's not a bad man and I've been with him for close to a year. If he was married, I would have been the one to see it."
One thing about the truth is that it doesn't leave you until it has fulfilled its purpose. You may decide not to believe it, fight it or even run from it but no matter where you go, it follows you. It speaks to your conscience. It calls you to do this or that so you'll know the truth for yourself.
I fought what my friend told me but it stayed in my head so I tried investigating. I found the truth in his wallet. His ring was safely tucked in there with a family portrait. I screamed, "Wow, what happened to me that I trusted so blindly?" When I asked why, he told me the classical line, "I love you so much I didn't want to lose you, that's why I hid it from you."
While my heart was breaking and my body was shaking, I learned that a man will do everything to get the woman, even if he has to hide the storm in his pant, he'll do it to get the girl regardless of the danger. I closed my heart and opened my mind. I was a new creation, a creation from a man's lies and manipulations.
I fell in love again with a guy I met on Facebook. We met in a group and took it outside. He was always commenting on my stuff and was trying to get my attention but I didn't pay particular attention to his profile until one day I went through his account and found out that it had the smallest details of who he was. His name sounded like a nickname but he was smart with words.
When we started talking, I asked about his name and why he didn't have his real name on his account. He told me his real name and told me Facebook is just a playground so he doesn't put any serious information there. He comes there because of the group just to have fun.
We did video calls often. I loved the person I was seeing. He was jovial, had bushy eyebrows that I teased him with and had a chest I could sleep on and be comfortable. When we started talking on the phone, our activity on Facebook ceased. I was active there but he wasn't. I even asked why he didn't comments on my stuff again.
One day we met. He called me beautiful and I called him a gorgeous man. We talked for hours. We got closer and closer until he proposed that day. I accepted.
From there our conversations turned into grilled desire and baked passion. We couldn't wait to consume each other in full. When we talked about meeting, he wanted to come to my place. I told him I wanted to see his place first so I know where I could run to when the night gets darker but he gave me excuses; "My brother came to visit. Let's wait until he leaves." After a while, "My mom is sick and she had been brought here to receive medical care. Let's wait until she leaves." And then he would go like, "All these people are wasting our time, why don't you allow me to come to your place or we should meet in a hotel?"
That statement, "Or we should meet in a hotel" triggered all my insecurities so I started pulling the brakes. I started seeing through all the excuses and started questioning them. Bad relationships force you to learn. I've been in several of them so I had a master's degree. One late evening, I put his real name on the Facebook search bar and a lot of profiles populated. I went through them one after the other until I came across a photo that looked like him. I paused and tapped on the profile. It was him. That was his real profile.
He had listed his work and places he had been, schools he had attended and the year of completion. Most importantly, he was listed as married. I went through his photos. His wife was prominently featured there and was tagged. I went to the wife's page and saw their wedding photos. Trust women to always keep their happy days on Facebook. The photos were posted four years ago. They had a girl and from all indications they were in love, looking at what they'd written about each other.
What I felt was anger. I would have punched him if he was closer. I wanted to call him and insult him and later block him. But I thought of a better plan. All the bad relationships I've been in made me learn but the men went scot-free. "Not this one. I will make him pay for his sins so he'll also learn a lesson."
I agreed to meet him in the hotel if only he would book it for a full weekend. "I want to be with you on Friday right after work and leave on Sunday. I don't want half-baked shuperu. If it has to happen, it has to happen in full. Plus it's our first time so it has to be memorable."
It took him one full month to be able to get a weekend for us. He booked the hotel and the very day he sent me the booking details, I started chatting with his wife. She wasn't comfortable answering questions about her husband and about her family because she didn't know me, obviously.
I said, "Your husband wants to marry me." I sent a screenshot of some of the sweet nothings he told me. She sent shocked emojis. She asked me, "Can I call you on the phone?" I answered, "Better."
By the time we finished talking on the phone, she was crying while thanking me. She told me stories of suspected cheating that her husband flatly denied. I told her, "This time around, you'll see him and catch him red-handed. I'll leave the rest to you."
According to the plan, I should have been there in the hotel room with him when his wife catches us but I don't trust married women. They can cry about their husbands today and laugh with them tomorrow. Some will do everything to save their rotten marriage so I decided not to be there with him in the hotel. Anything at all can go bad in that situation.
He checked into the hotel and called me. I told him to get a drink and lie in the bed naked until I get there. I was on a video call with him, telling him I was in a car coming but I was going home. Around 7 pm his wife called that she was there. I wished her well and cut the line. I was on the phone with him when his wife entered. He screamed, "shit!" And cut the line. I said, "Man has to learn regardless of the form the lessons come."
His wife went there with a witness. They called to ask why I wasn't there. He was in the background barking. I told them I was late and said sorry. "But you have enough evidence now. That's what they do to innocent people like us."
Days later his wife called to say thank you. When I asked what she was going to do she told me, "I've informed the families. They are talking about it." But when he called, he barked at me like a wild dog insulting and threatening me. He even said, "God will punish you for trying to destroy my marriage." He called me the handiwork of the devil, a weapon fashioned against his marriage. I thought he'll ask how I found out but I guess he told his wife it's the work of the devil.
How it ended, I don't know but one thing I'm sure of is that things won't be the same because they'll both learn just as I've learned. Life is a learning journey. We break and we learn how to remain stronger. Maybe they'll be stronger. Maybe it will serve as a wake-up call for him to be a better man. I achieved my aim. Unto the next one.