19years Old Nigerian Boy builds His very Own Fully Functional G-wagon Brabus from Scratch, The Car can Carry up to 6 People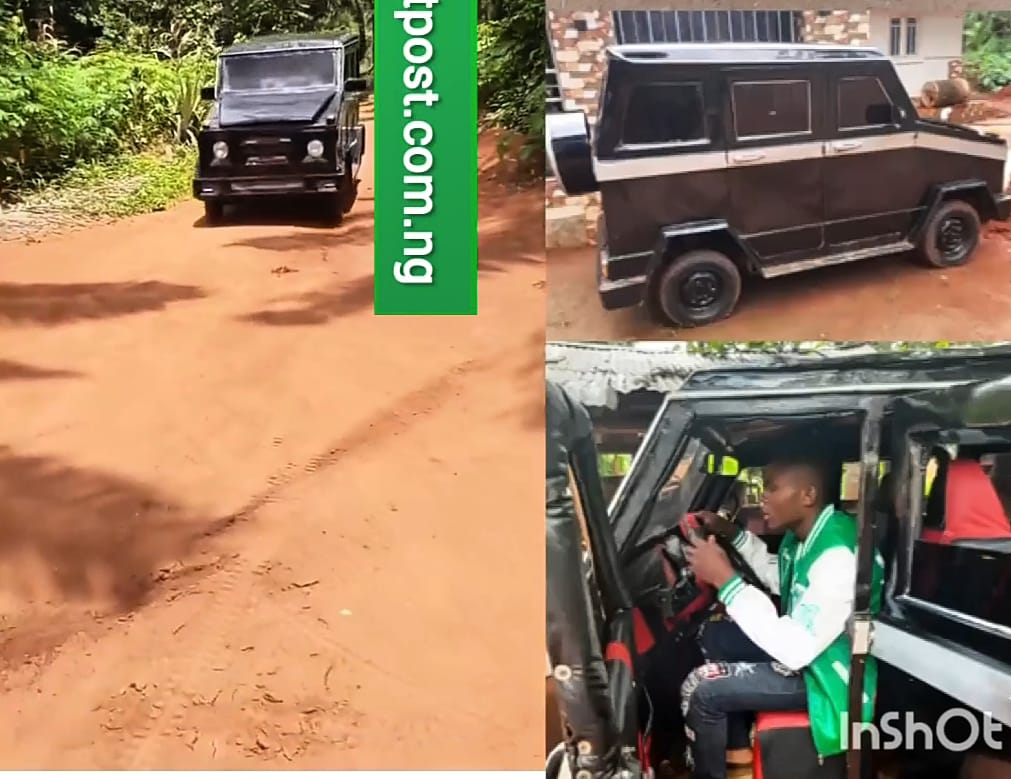 A 19-year-old Nigerian boy named Godday Eze Chukwudi has done something incredible – he built his own fully functional G-Wagon Brabus car from the ground up. The exciting moment was captured in a video that he posted online.
In the footage, you can see the talented young boy driving the car he created through his village.
What's even more impressive is that the car was able to carry six people inside! The villagers were so happy and excited for him, and they cheered him on as he drove around.
On social media, people have different reactions to Godday Eze Chukwudi's amazing achievement. Many are happy and proud of him. They say Nigeria has lots of talented young people like him.
However, some are not happy with the government. They believe that bad governance is holding back young talents like Godday. They say if he were in a better-supported country, he wouldn't have to face poverty and lack of opportunities, while other reacted saying "the government doesn't invest in important things like supporting talented young individuals. Instead, they focus on increasing their own salaries and raising fuel prices.