12-year-old girl rescues 4-year-old boy who fell into an open sewer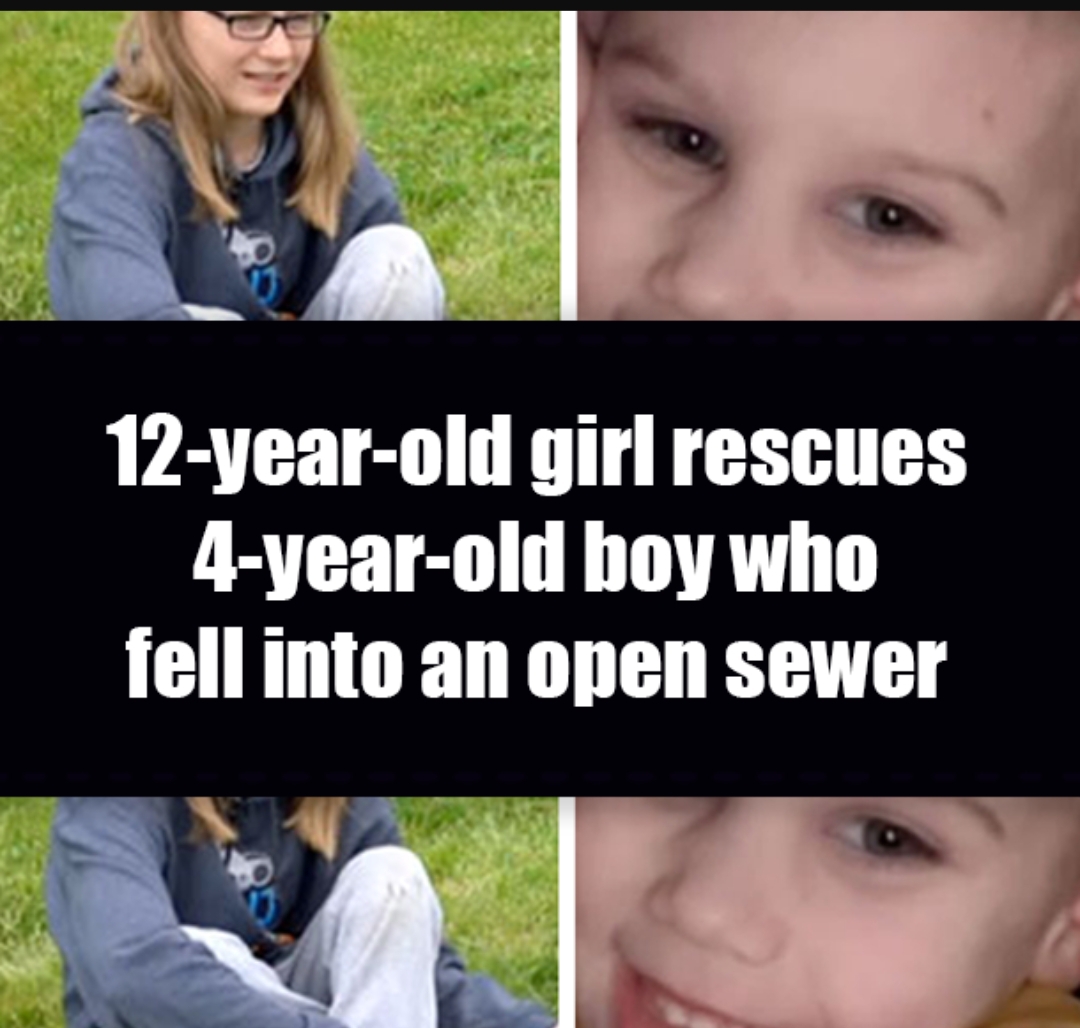 12-year-old girl has been hailed a hero after she witnessed a scary moment, and then instantly reacted which in turn helped rescue and save a four-year-old boy's life.

The potentially fatal accident occurred Sunday on the grounds of Spirit of Joy Lutheran Church in Buffalo, Minnesota. While running around with several others children, Rowan Sykes, 4, fell into a sewer.
Sadie Peterson, 12, saw them playing and warned them to stay away, but when they didn't and tragedy struck she jumped into action.
Shayna Sykes told KARE 11 that she and her two sons Nolan and Rowan attended had only attended Connection Pointe, which was using Spirit of Joy Lutheran Church, for the third time when the unthinkable happened.

"I shouted after them, 'Stay where I can see you!' A couple of the other moms laughed and were like, 'Oh, he's with the herd; he's fine,'" she told KARE 11.
Less than five minutes later her son Nolan came rushing over to her.

"He's like, 'Rowan fell into a sewer' and I don't even know what happened after that," she recalled.
Several children had been playing with a manhole cover in the front of the building, while Sykes was in the back.
Sadie watched the kids and told them to stop, but it was too late.

Rowan fell into the sewer. The 12-year-old wasted no time and ran over to the open manhole where she reached down into the opening and grabbed the four-year-old as he struggled to stay afloat in sewage.
"Eventually I grabbed his hand and pulled him over and then got him to the point where his face wasn't underwater," she said.
Nolan ran to get help.
As Sykes came running, she couldn't see her young son, but she did see half of Sadie's body sticking out of the open manhole.

"I could see half of her body in a hole and I'm picturing the worst, like my baby's dead," Sykes said. "I got there and I saw his head kind of above the water like gasping and she's holding him."
The rescue.
While it was Sadie who kept her grip on Rowan, a man named Tim Dubois rushed to the scene and pulled both children from the manhole.

"He was covered… I mean… submerged, covered in sewage and sludge and feces. I just sat on the ground, hugged him, and cried and cried," Sykes said.
Rowan was brought to the hospital where he was checked out and subsequently released.
Although Sykes has been advised to watch Rowan for the next week for symptoms of pneumonia – a potential result of aspirating feces – he made it out relatively okay. He has some bruises and at this point in time does not want to talk about the experience.

Sykes said she's eternally grateful for Sadie's quick-thinking and brave actions that saved her son's life.
You were exactly where you were supposed to be and you are exactly who God created you to be," Sykes told Sadie. "You saved him and I don't think he'd be here if you weren't here. I'm so thankful that God put you here today."

The Sykes family created a GoFundMe as a thank you to Sadie for saving their little boy's life.

What a brave girl! Thank you for reacting quickly and saving Rowan's life.
Be sure to share this on Facebook and thank Sadie for stepping up and saving a life.
What a brave girl! Thank you for reacting quickly and saving Rowan's life.
Be sure to share this on Facebook and thank Sadie for stepping up and saving a life.