I was once Paid N3,000 for 11 scenes – Nollywood Actor Adewale Alebiosu Popularly known for Acting Babalawo Roles in Movies breaks down in tears Crying out for help (Video)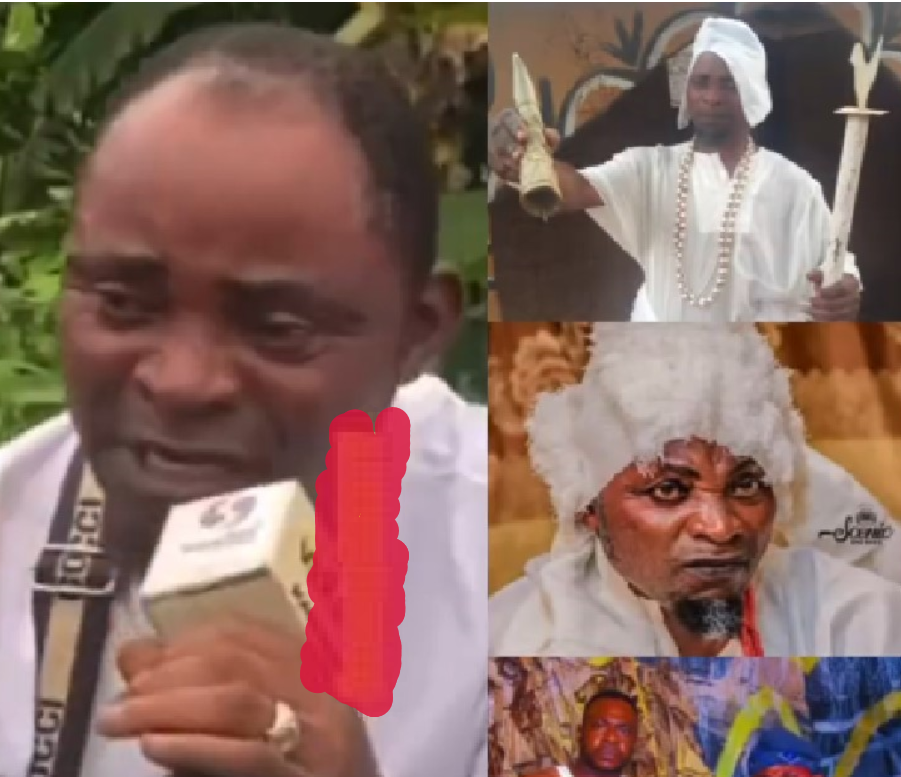 Nollywood actor Adewale Alebiosu, who is widely recognized for his portrayal of Babalawo (native doctor) roles in movies, recently opened up about his struggles in the industry. In an emotional revelation, Alebiosu shared that he was once paid a mere N3,000 for his involvement in a staggering 11 scenes.
With tears streaming down his face, Alebiosu expressed his heartfelt plea for assistance, shedding light on the challenges faced by many actors within the Nigerian film industry. Despite his dedication and talent, the actor emphasized the financial hardships and exploitation he has endured.
Speaking about the meager payment he received, Alebiosu highlighted the vast disparity between the demanding nature of his work and the compensation he received. The actor's emotional breakdown showcased the toll it has taken on his mental and financial well-being.