Girl Passes Out And Wakes Up To Pictures On Her Phone That Prove Her Boyfriend's Love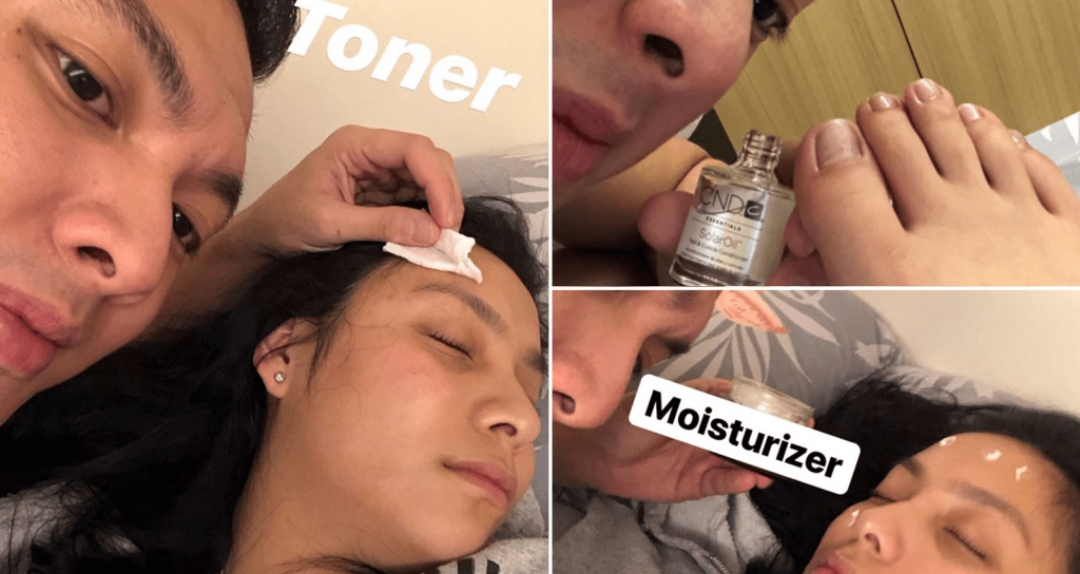 How do you know that you have met the real love? One woman got her answer when she woke up to a few pictures on her phone. And that proved her boyfriend's devotion to her.

Shanika Lynn Silverio is a Pilot; she fell asleep in the car after a night full of fun and a little bit of alcohol. Albrecht Sagario, her boyfriend, brought her to bed and gave her skin a full treatment while she slept. Sagario put toner, moisturizer and eye cream on her face, and even put cuticle conditioner on her toenails.
Shanika claims that she's very lucky to have such boyfriend who cares for her and she was very thankful for him.

Shanika shared the photos on Twitter to show off her boyfriend's sweet gesture. She got nearly 120,000 likes and has been retweeted almost 45,000 times. Here are the shots below and share your ideas with us.

Girl passes out and wakes up to pictures on her phone that prove her boyfriend's love

This is shanika silverio and her boyfriend sagario
They're both pilots in the philippines, so they already make quite the couple
Next comes the moisturizer! Nothing says love like giving a makeover while your girlfriend is passed out
They are a nice couple. Many people show their love in different ways and this boyfriend definitely got creative with how his showed his love. Everyone would love to have a relationship like this and he is an awesome boyfriend.

Relationships can take a toll on both people and sometimes you forget to show your love just how much you appreciate and adore them. This is an inspiration to everyone on how to show your love