Female Evangelist scolds two girls at the market for 'dressing Indecently (Watch video)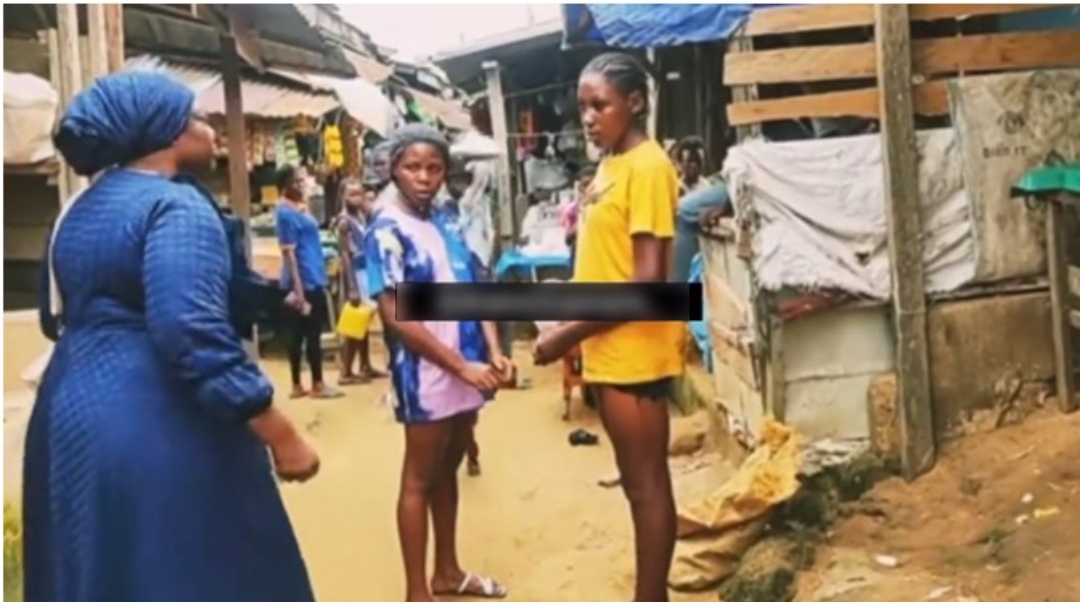 A popular female pastor has been seen in a viral video berating two young girls she met at the market.

She visited the marketplace to preach when she saw the girls who wore T-shirts and bum shorts while trying to buy foodstuff.


The clergywoman queried them for being skimpily dressed and lashed out when they seemed not to be bothered by what she was saying.
She said that they are stirring lust in men and mentioned that 'husbands' are in the market and it was wrong for them to dress that way.


Watch the video below: