I Slept With My Married Ex-Boyfriend But It Didn't End There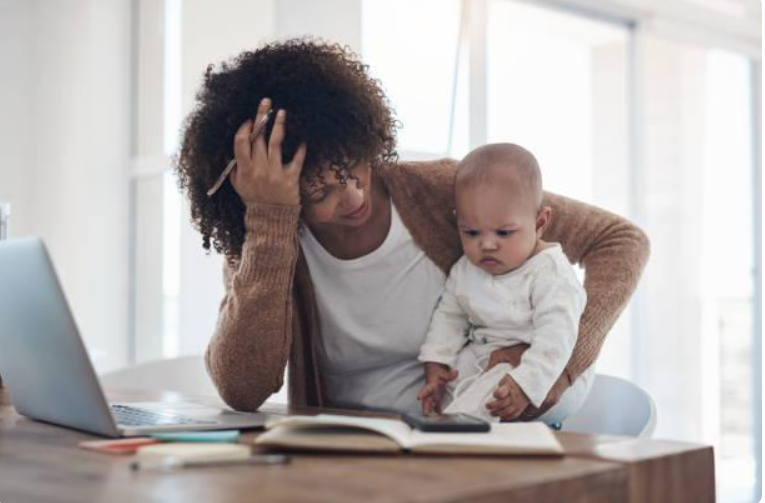 It all happened when I met this handsome and noble guy at our hostel one hot afternoon in 2013. He was lost and needed directions so I helped him out. That is how I came to know his name, Enoch. We exchanged numbers that day and started talking after he found his way. He was easy and fun to talk to. I couldn't believe how easily my heart warmed up to him. I remember telling myself, "I have sworn off men but this Enoch guy is a game changer. I will keep an open mind and get to know him."
Yes, I had truly sworn off men until he came along. My ex-boyfriend who promised to love me forever, broke my virginity and then broke my heart. I am a Christian, who was raised by my father who is a pastor, and my mother who is a deaconess. Because of my strict upbringing, I did not know much about boys. I did not know that a boy could weave tales and spin poetry just to have a taste of my cookie. This is why I easily believed my ex when he professed his love for me. This is also why I became so bitter and wanted nothing to do with men at the time I met Enoch. However, his energy was like a sledgehammer to my resolutions.
All my "men are trash" speech broke into pieces when we became friends. He was so sweet to me that I couldn't stop myself from falling in love with him. He didn't propose love to me but the connection we shared was so strong that we started dating. Enoch was also in my school. He couldn't afford a hostel so he was living with his friend. He also struggled with food so I took it upon myself to cook for him. We were good, or so I thought until I went home one weekend. The moment I arrived I received a call from one of my friends that Enoch brought another girl to the hostel. I called him immediately to ask what was going on, and he told me, "It's my ex, Abrafi. She just came to discuss some personal issues with me."
We had talked about Abrafi in the past, but I was not happy that she visited him in my absence. So I took a bus the next day and returned to school, hoping to find her with him, but she was gone. I asked Enoch's friends  about his relationship with Abrafi, but no one would tell me anything.
I was in my third year when Enoch completed school and left campus. The distance between us didn't kill our love. He promised me we would make things official when I graduate, and I believed him. On his birthday, I wanted to be the first person to call him. It wasn't even daylight when I dialed his number. Instead of Enoch's baritone voice on the other end, I rather heard a woman's voice. I froze for a second. But when I regained my composure I asked, "Why are you answering my boyfriend's phone?" She wasn't loud but the irritation in her voice was clear, "This is Enoch's girlfriend, Abrafi. I am sure you've heard about me. I don't appreciate that you called by this time and disturbed our sleep. You will wake my baby up."
I thought the baby she was referring to was Enoch until I heard an actual baby crying. I was shocked but I didn't say anything. I waited till the next day to call Enoch again. He told me, "Yes, I have a baby with her but we are no longer together. It's you I love. I don't spend the night with her, trust me. Last night was a mistake." I didn't break up with him. Rather, I chose to stay and fight for my love. And when I got the chance I took Abrafi's number from his phone and saved it.
I used Enoch's photo as my profile picture so that Abrafi would see it and know that he is with me. I even sent her some of our photos but she didn't react. So I got frustrated and called her. I told her, "Enoch and I are together." She laughed, "Then I feel sorry for you. Enoch is now my husband, and we have a another  baby on the way." My whole world shattered that day. I thought our relationship was thriving, only for me to find out that my man is not even mine. I started connecting the dots. I remembered all times we met at his cousin's place instead of his house. He wouldn't introduce me to his mother because he wasn't financially ready for marriage yet. I even gave him money to support his business so we could quickly get married.
That day I cried till I went to my parents for comfort. They went with me to Enoch's house. This same guy who acted poor around me had built a five-bedroom house and lived there with his wife, mother, and two children. I was stunned. How was I so blinded that this guy took me for a fool? He begged my parents and I for forgiveness. And the only thing Abrafi could tell me was, "Now that you know he is married, stay away from him."
I cried a river over him but after a while, I was determined to move on. I met someone else and I gave myself another chance at love. Things were good. We started preparing for marriage when I found out I was pregnant. So we decided to wait till after delivery before we hold the marriage ceremony. Right after I delivered, this guy married another woman. I should have been devastated but I wasn't. And it was because I didn't love him like I loved Enoch.
After I put the drama of my baby daddy behind me, I ran into Enoch on the streets of Adum. He was looking as good as always. While I was talking to him I realized that all my feelings for him resurfaced. I don't think I ever stopped loving him. He told me he was running his own business while working as an administrator of a government hospital. "How is Abrafi?" I asked. He went quiet and looked really sad. "What is it? Trouble in paradise?" I joked. He didn't laugh along with me. He looked like he would fall apart if I pushed him to talk about her so I left it alone. He offered me a lift home and I ended up sleeping with him.
It was supposed to be one regrettable mistake but it didn't end there. I ended up getting pregnant for him. When he found out he was outraged. "You can't keep the baby. Get rid of it," he fought. I fought back, "No, I won't. I love you and keeping this child is my way of keeping a part of you." He wasn't happy with my decision but it didn't matter. One day I was there when a strange number texted me, "God will punish you for dating my husband." I checked the number on Truecaller and it turned out to be Abrafi. I was surprised she was still in the picture but the harm had already been done. I loved him too much to walk away a second time.
In 2021 I got pregnant for Enoch for a second time. We have two boys now. The eldest is three years old, and the youngest is a year and a half. So in total, I have three children. Surprisingly, it is the child support my first baby daddy sends that I use to take care of Enoch's children. He claims he already has four children with Abrafi so he can't afford to take care of the two he has with me. Sometimes I have to call him and fight with him before he sends us money.
The other day I went to his house to look for him. That was when I found out that Enoch is not as broke as he claims. His wife and kids are looking good. They own two cars. Nothing in their house shows that they are suffering. So why won't Enoch take care of our children? Before I could make my presence known he dragged me outside and begged me to go. I am sure his wife didn't see me. I believe she doesn't know about our two children. So I threatened to tell his wife about our relationship. That was the only time he sent me GHC1000.
He thinks the money is enough to buy my silence but it's not. I want him to marry me. I have two kids for him, and no man wants me because of that so he should marry me. I am also looking for ways to get him to take care of his children. Most importantly, I want to tell his wife about our sons. I believe she deserves to know the truth. Maybe, if she finds out she will accept us. Am I right to feel this way?