Burnaboy Finally confirms that he is dating Jamaican Singer Jada Kingdom reveals that he bought 7 Very Expensive Birkin Bags for her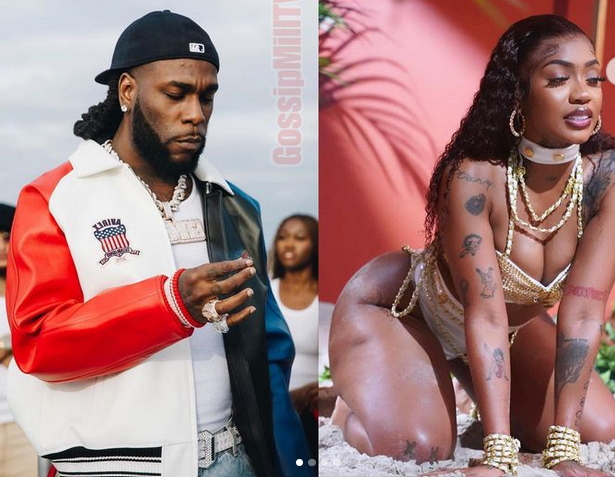 Grammy-winning Nigerian artist Burna Boy confirmed his relationship with Jamaican singer Jada Kingdom. The couple has been the subject of much speculation among fans and the media for several months, but Burna Boy has now put all rumors to rest.
During a private gathering with close friends, Burna Boy openly talked about his relationship with Jada Kingdom, expressing his love and admiration for her. To commemorate their special bond, Burna Boy surprised Jada with an extravagant gesture, gifting her not one but seven highly-coveted Hermès Birkin Bags.
The Birkin Bags are renowned for their exclusivity and hefty price tags, often adorned by celebrities and fashion enthusiasts worldwide. According to sources close to the artist, the seven bags come in a range of stunning colors and materials
While neither Burna Boy nor Jada Kingdom has publicly disclosed the exact cost of the Birkin Bags, experts estimate that such an opulent gesture could have amounted to at least $140,000 (N120 million).
Fans and followers have taken to social media to express their reactions to the lavish display of affection.
@Fabulosgloria:This is purely promotion for the Jamaican singer. Whether they are really dating or not, tis feels more like publicity stunt than anything else. Steflon Don once said in an interview that Burna's management puts him on allowance and regulates what and how much he can spend. So imagine that same management allowing him to buy 7 birkins for a lady. How?