Reno Omokri is a Nigerian lawyer and activist who has been using his social media page to inform and educate people on how to be successful in different ways. In this article, Reno Omokri advised people who have been saving money in a bank without knowing what to invest it in.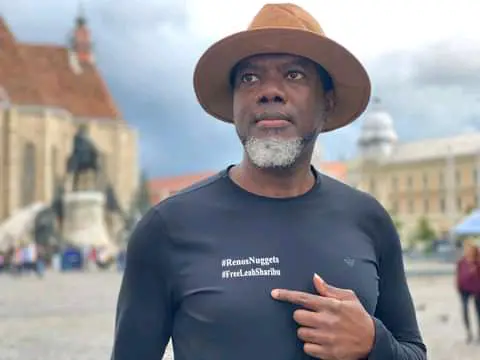 A few hours ago, Reno Omokri took to his verified Facebook page to advise people who find it very important to be saving their money in the bank when they are supposed to invest it on things that have held their value for thousands of years. He, however, listed the things that one should invest in instead of saving money in the bank for a long time when you are not ready to make use of it.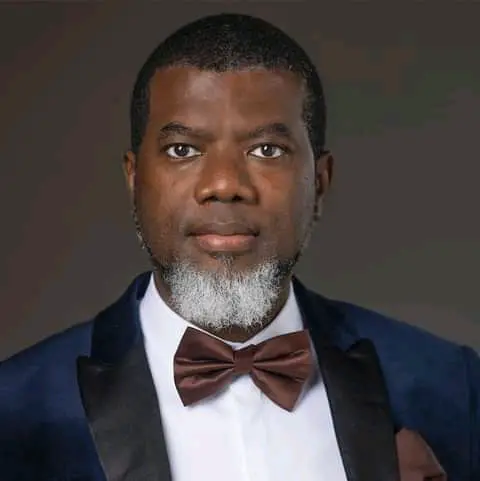 According to Reno Omokri, he said "When you have money and don't know what to invest it in, don't save it in a bank. Inflation will destroy its value. Simply invest in four things that have held their value for thousands of years. A house, gold, agriculture, and government bonds.
"God invented agriculture in the Garden of Eden. Home has existed since Adam and Eve. Gold and Silver were the first forms of money and government bonds were invented by Joseph in Genesis 41. Put your money in sectors that have historical value, not seasonal value. Trust history, not fashion".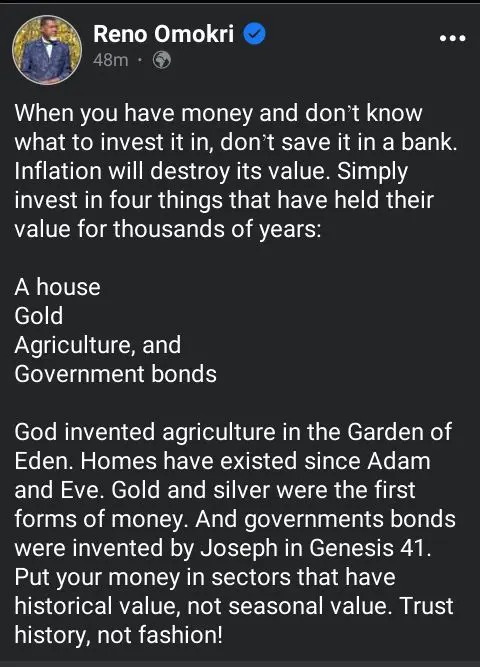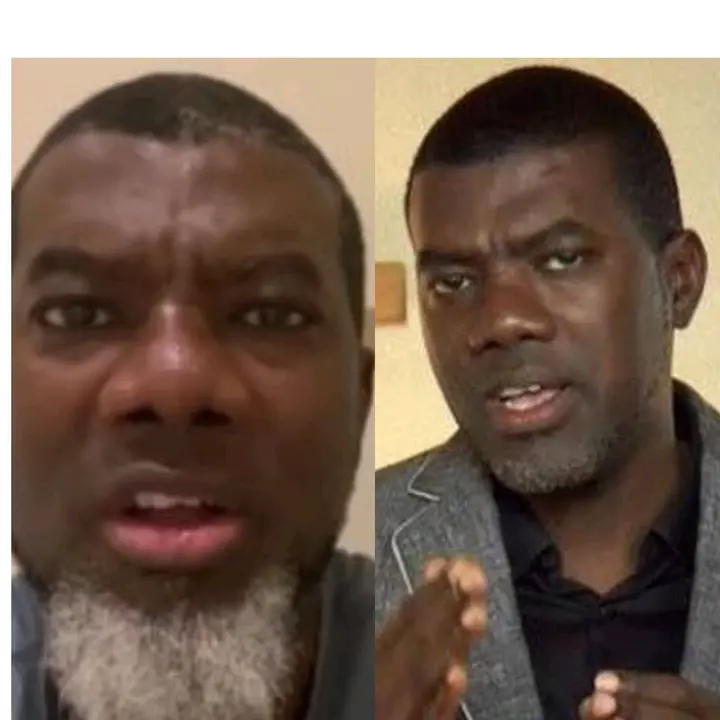 Source: Reno Omokri.