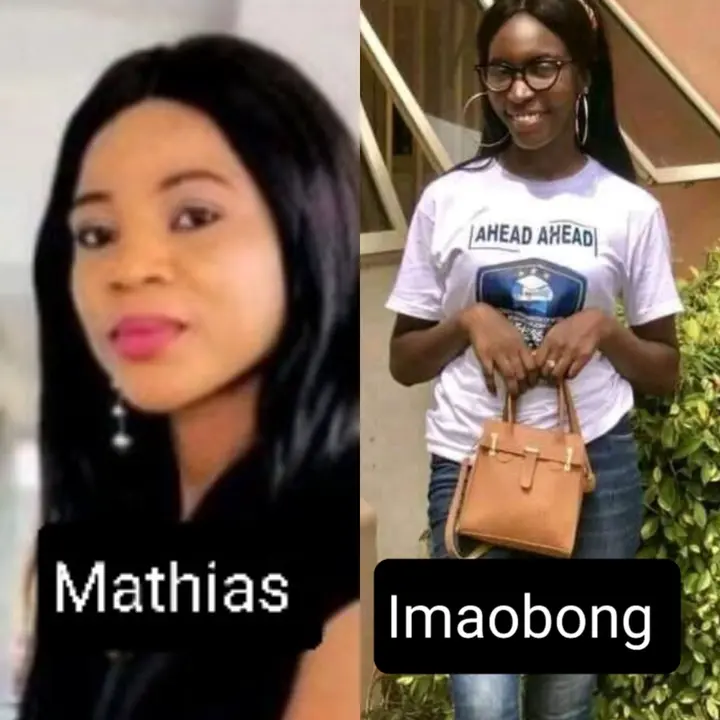 Two students who bear the same first name in Geography department, Federal University Lokoja, have died hours apart.
Mary Mathias, a 400 level Geography student, died at FMC Lokoja of an undisclosed ailment early on Thursday, October 28.
Hours later, MaryJane Imaobong, a 300 level Geography student who had put up a post to mourn Mary Mathias, was involved in a fatal accident.
MaryJane Imaobong was on a bike at the Felele area of Lokoja, Kogi State, when the bike collided with a J5 lorry.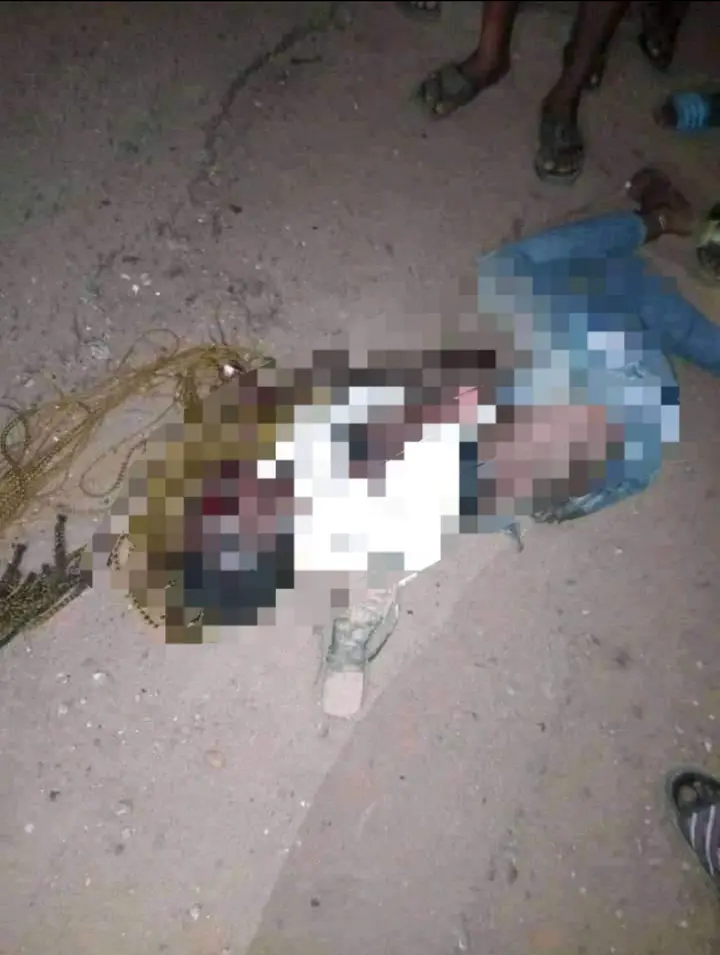 Students of the school have gone on Facebook to mourn both women.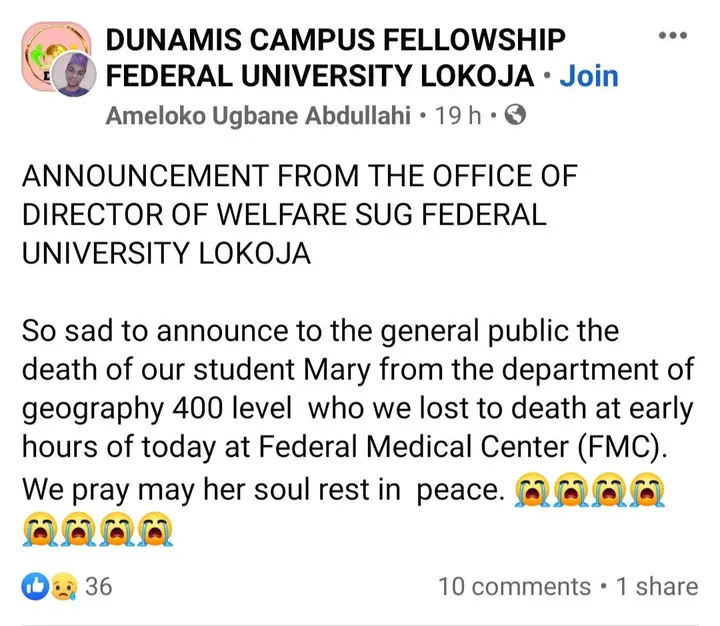 Post announcing death of Mary Mathias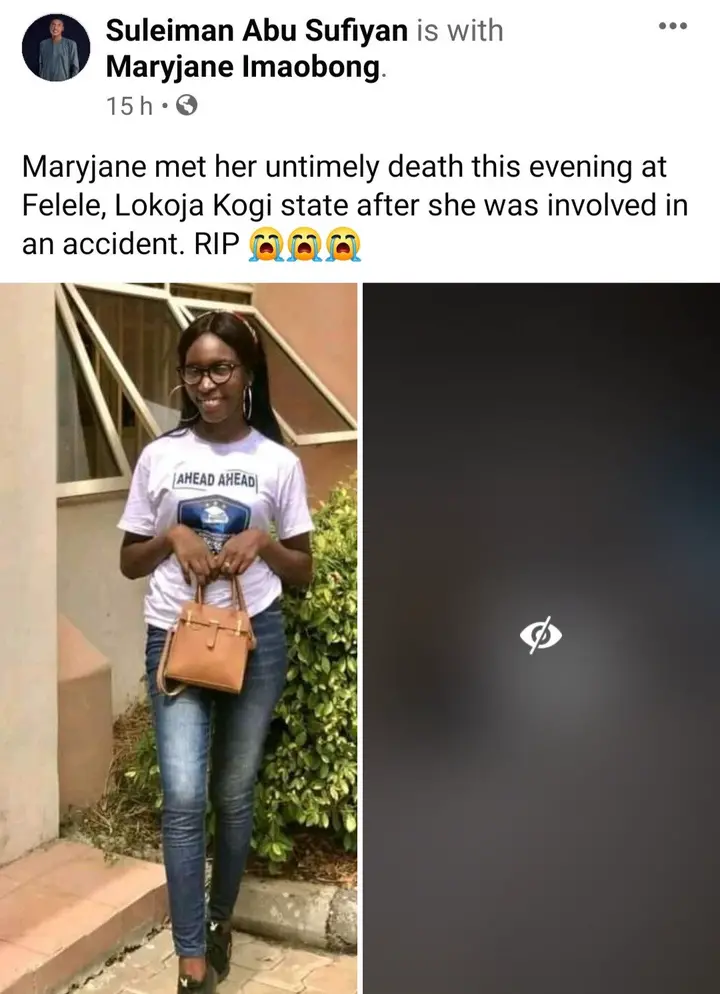 Post announcing death of MaryJane Imaobong