A former housemate of the Big Brother Naija season 6 reality TV show, Angel Smith has announced she is engaged.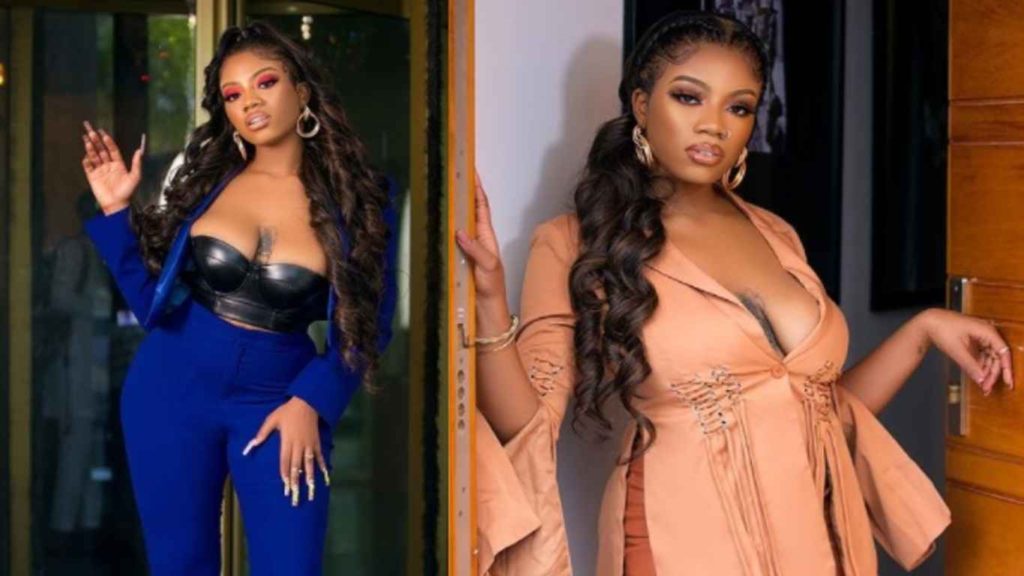 The 21-year-old reality TV star on 25 October shared a picture of her hand on Instagram, showing off her engagement ring.
The Akwa Ibom born celebrity, who recently reportedly turned down an offer to partake in the just-concluded Ibom Fashion Experience, wrote on her Insta stories:
"It feels like just yesterday when people told me that I could never be 'wife material'. The wound is still so fresh in my heart, I thought they were right but God proved them wrong and now I'm proudly engaged to money," she said, adding a mischievous emoji.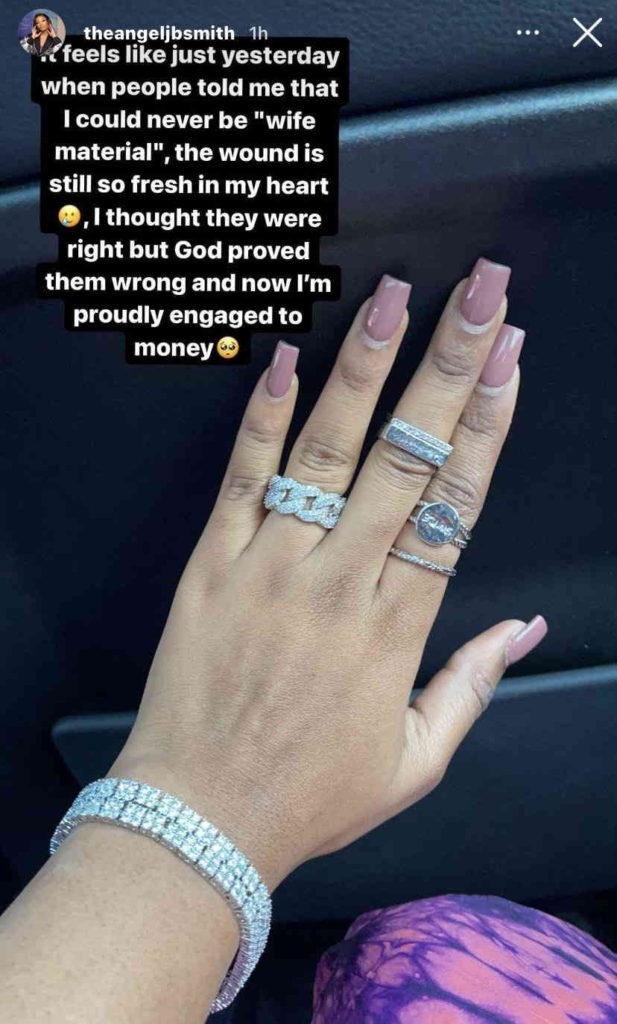 Earlier, Angel, a writer, took to her Instagram to express her thoughts:
"Pull me, drag me through the motions and I'll remain whole in my broken pieces, I will cry but my tears will be my safety because it is the only thing you can get from me.
"The knife you use to cut me I am it's superior, it can only give me wounds but it can not break my spirit; you can not break that which is already broken and that's the beauty, in that beauty there lies my victory.
"You'll laugh, call me weak and I will not flinch because before you acknowledged my incapabilities my mind did; every time it yelled at me. In the chaos that's where you'll find me and although you spit and scream hate it doesn't matter because before your hate there was mine.
"There was mine In all its intensity urging me to be unkind to myself. other demons cannot break me because the biggest demon I've had to fight is myself, Cut away; until I'm bits of flesh and bones, until my body becomes a reflection of my soul but that's all you have, you can't reach what's on the inside, so do,it try and break me, my body is a canvass that will one day be left behind and that's my power."