Several children never had the opportunity to live with their parents, and they grew up without knowing their biological parents. This is the same case with a Nigerian boy known as Bello who was found living with chimpanzees in the forest. He was first seen by a hunter who entered the forest to hunt.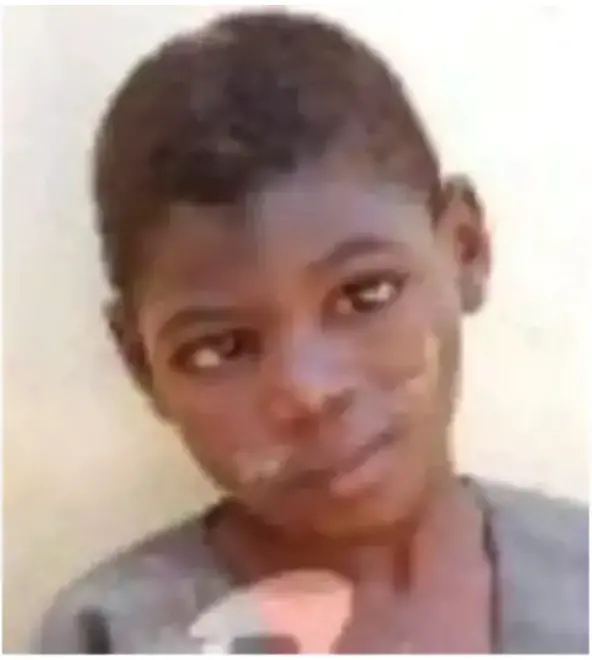 The hunter saw a little boy jumping around with other chimpanzees in the forest, then he went to the village to alert other people. They entered the bush to look for the little boy. They found him, scared away all the chimpanzees, and rescued the little boy. During the rescue mission, the animals tried to win back the boy from the villagers.
They took the boy as one of them, he also jumps and walks with his four limbs like a chimp. He eats whatever the chimpanzees eat, and also behaves exactly like them. He was found in the northern part of Nigeria in a forest called Falgore forest in 1996.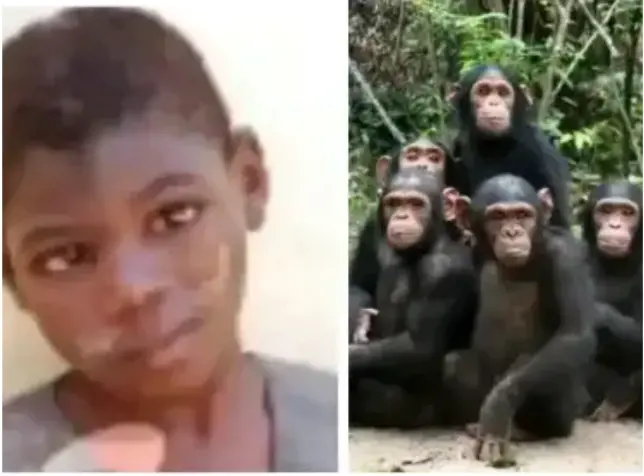 According to reports, he had been living with the animals for two years. The chimpanzees are the only parents he knew, and no one knows how he ended up living with animals inside the forest. People believed his mother threw him into the deep forest to die some days after he was born. But by God's grace, he survived through the help of the chimpanzees who took care of him.
After he was rescued, he was named Bello, and he found it very difficult to talk because he's been living with animals from a tender age. All he knows how to do is make animal sounds and eat raw food. But the people of the village started teaching him how to speak, eat cooked food, and many more other things he had to learn. He was gradually getting used to the society and growing together with other kids in the village. Please like, share, and follow me up.