A well known political analyst, Bulama Bukarti has dragged the federal government after the FG reportedly claimed that the Kaduna-Abuja train was damaged by vandals and not bandits.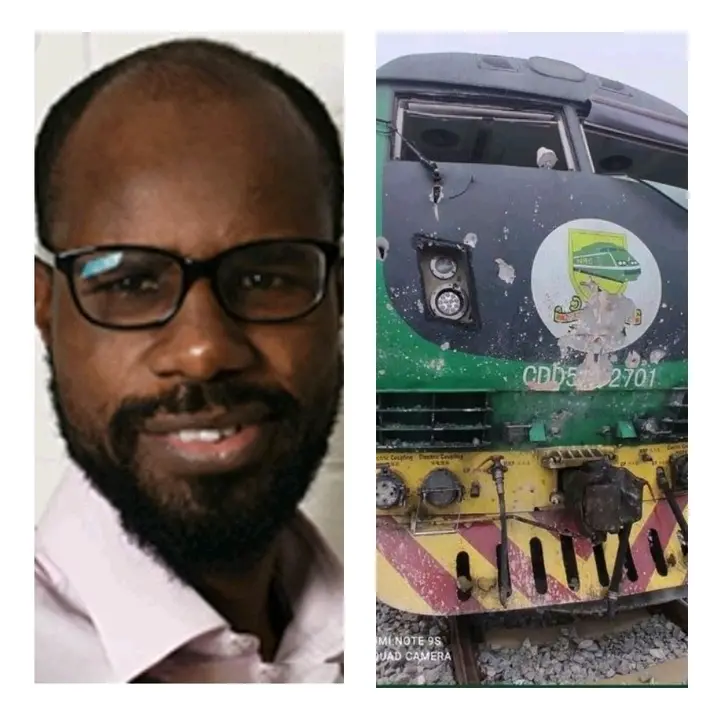 According to a tweet he made on his verified twitter handle, he made it known that one Abuja-Kaduna train was damaged, but the federal government has already entered its denial mode, saying that it was vandals that damaged the train, not bandits.
Speaking further, he asked a question so as to know when vandals started operating along Kaduna-Abuja. He also asked to know the kind of vandals that uses bombs? He ended by asking another question so as to know if the FG said what they said just to whitewash bandits.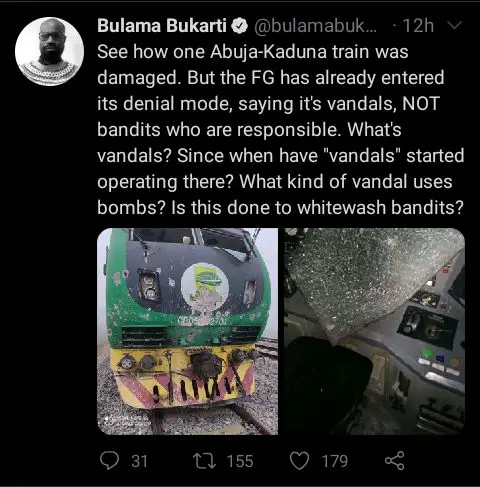 This is really a funny one indeed. We all know very well that the Abuja-Kaduna train was attacked and damaged by bandits, but I don't know why the federal government is now trying to tell us that the train was attacked and damaged by vandals. If we continue like this, this problem we are facing now is not going to be solved. The federal government must face the reality now before it becomes too late.
What is your take on this? You can drop your comments and opinions below.