A lot of women are only submissive to their men because they need certain necessities from them. They allow themselves to be controlled because they are too lazy to be independent and earn their money.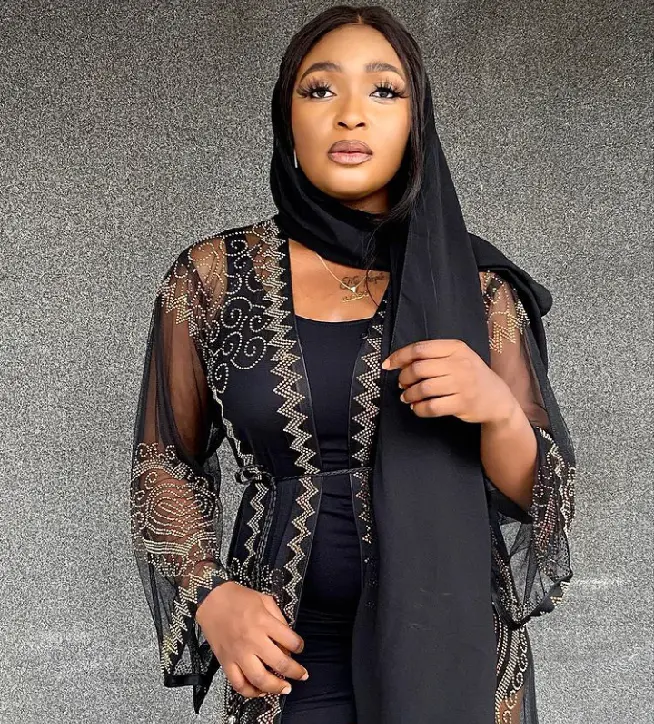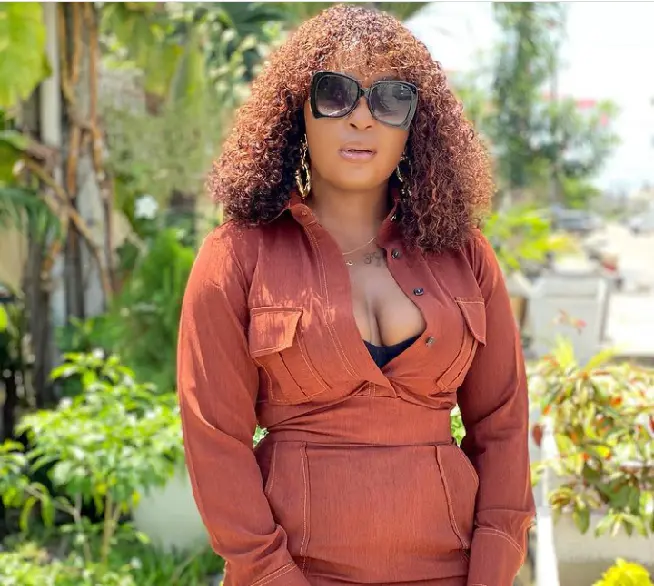 Relationship therapist, Blessing CEO has stated that a lot of women are submissive because they are hungry. According to her, being a submissive woman means that she has to be powerful.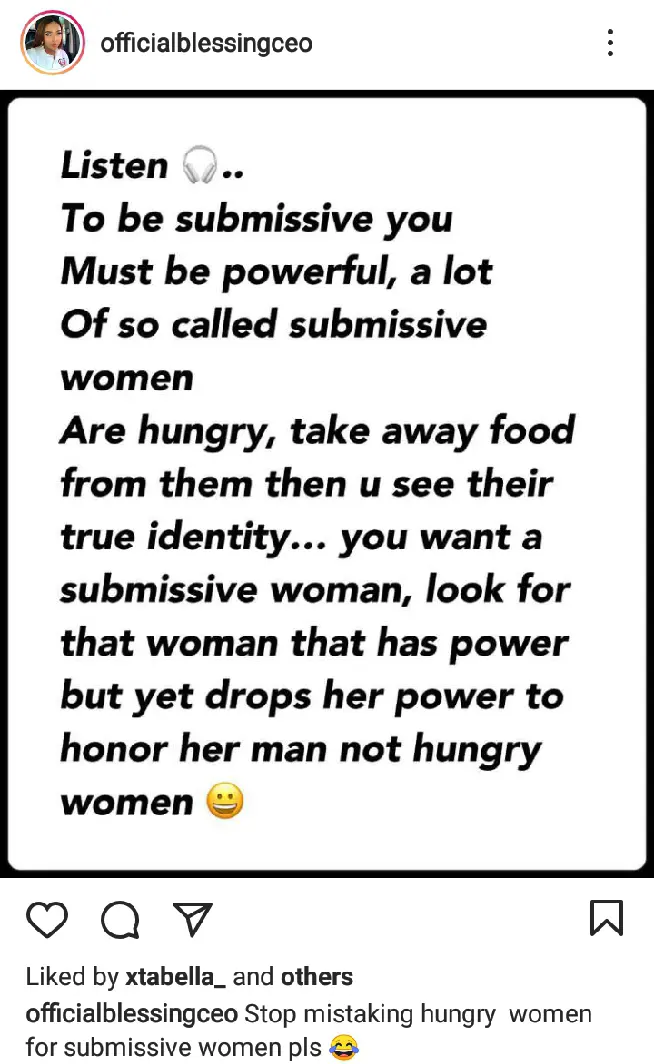 Blessing CEO further stated that the true identity of women who claim to be submissive would be revealed when food is taken away from them. She also stated that a women who drops her power to submit to another man is a real submissive woman.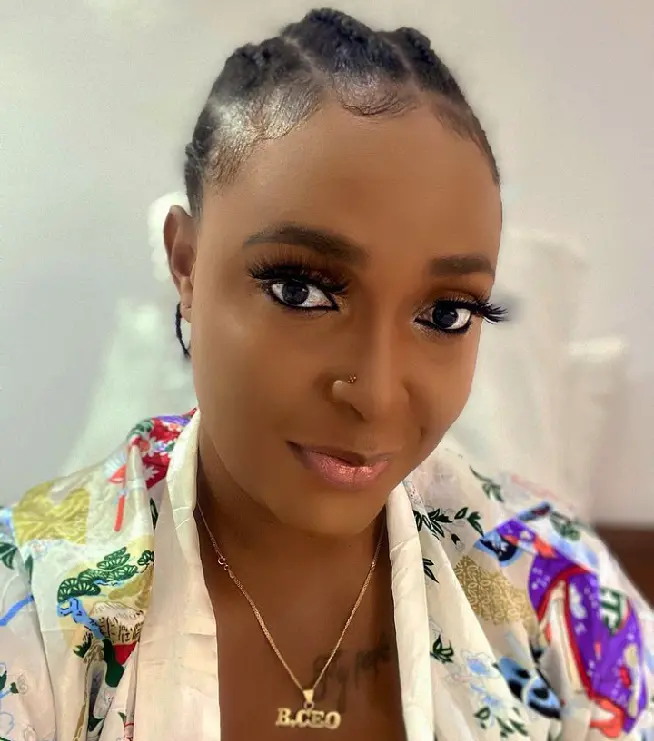 Many would argue that the statement that Blessing CEO made shows that a woman being submissive does not mean that she shouldn't be able to cater for herself without her man.
A man would feel more proud when he knows that his woman is submissive to him despite her being powerful.