There are certain situations whereby couples may not be able to live with each other anymore. There is usually a lot of noise and controversy when this happens because it is unexpected.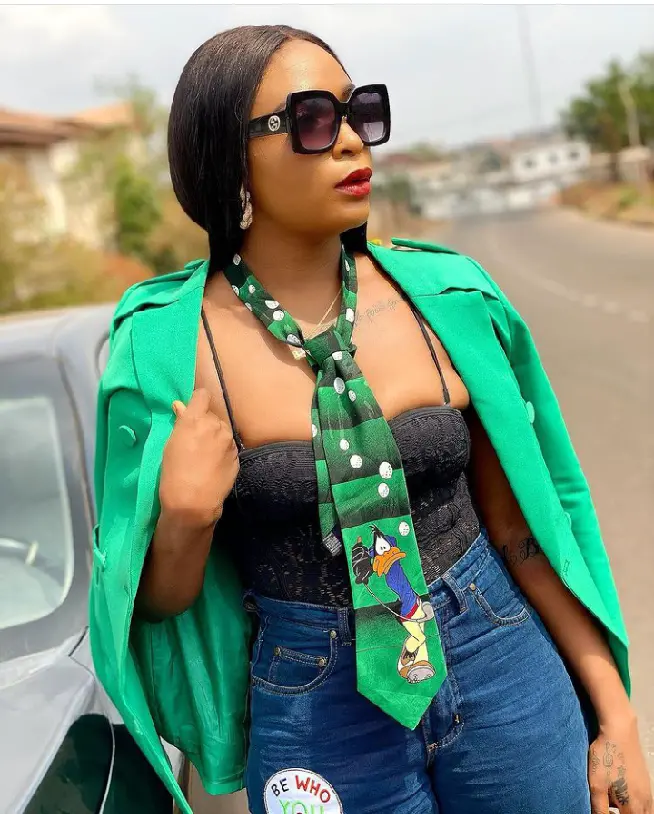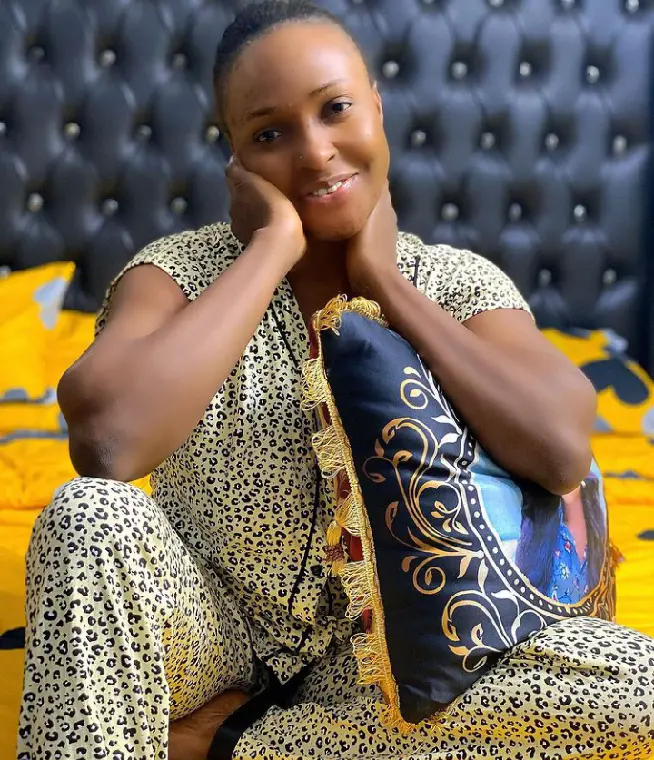 Relationship therapist, Blessing CEO has stated that she is thinking of taking a second degree in law so that she can become a divorce lawyer.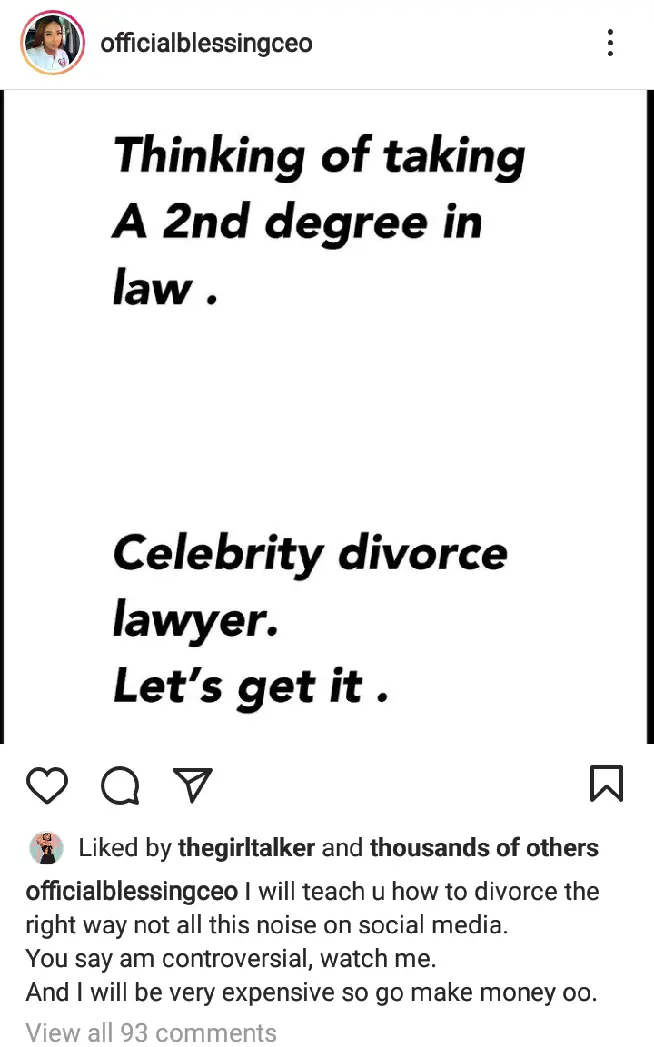 She further stated that she wants to teach couples how to have a divorce without making too much noise on social media about it. Blessing CEO then stated that people who call her as being controversial should watch her making money.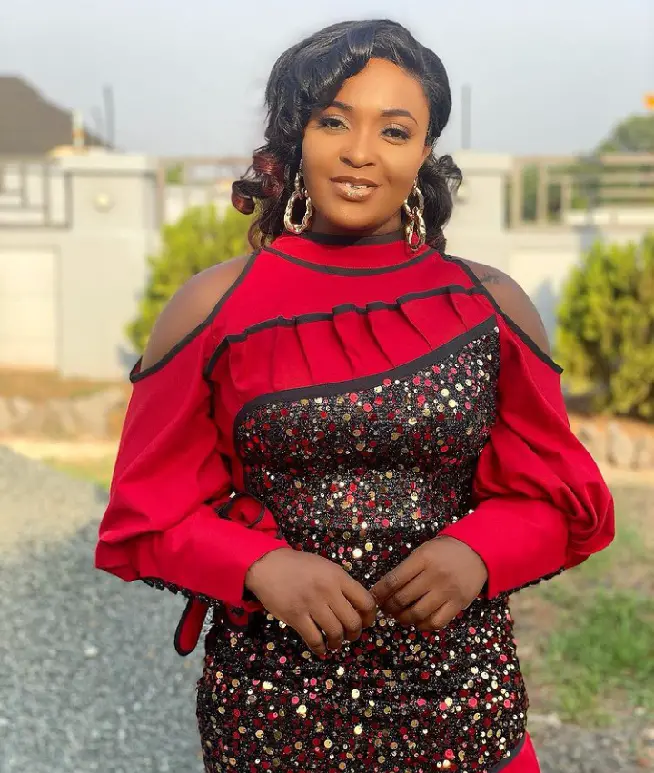 Many would argue that the statement that Blessing CEO made shows that she has a plan to release people who are being caged by their marital issues.
It is good to become married and enjoy the benefit that comes with it but when things become unbearable, one must maintain his or her dignity and consider parting ways as an option.