I have no Valid Documents to work in South Africa, but am a Shop Owner- Foreigner Confessed after issued PutSouthAfricansFirst Documents
South Africans man has taken to his Twitter account announcing to south Africans on Twitter his Encounter with a Foreigners, after serving him PutSouthAfricansFirst Documents of identity to prove if he an Illegal immigrant who is Found of Employing illegal Foreigners.
The south African man then quoted exactly what the man said During a conversation with Him.
According to him;
I am from Malawi..I have no valid documents to work in SA. My boss is from Bangladesh. You have been SERVED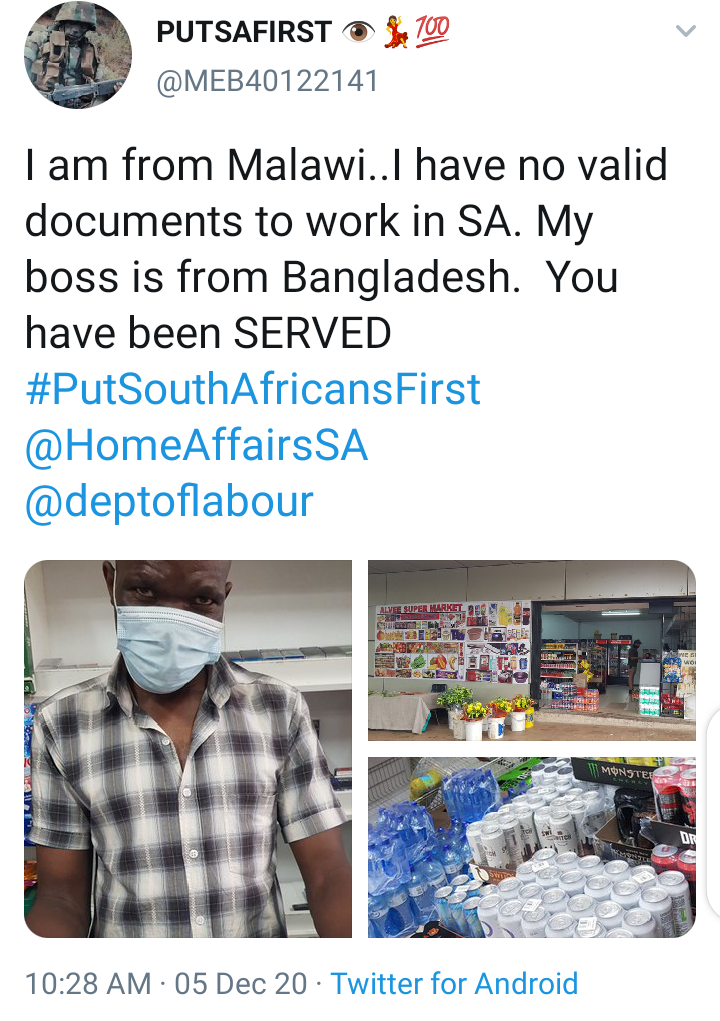 The information Resulted to a great controversies among south Africans on Twitter and they reacted below;
@Nk
Very true, my compatriot. Those traitors who continue to hire 4reinas here in SA while we sit with such a high unemployment rate, are delusional if they think that they will be allowed to do that in peace here in our country. The squeeze will be intensified instead #PSAF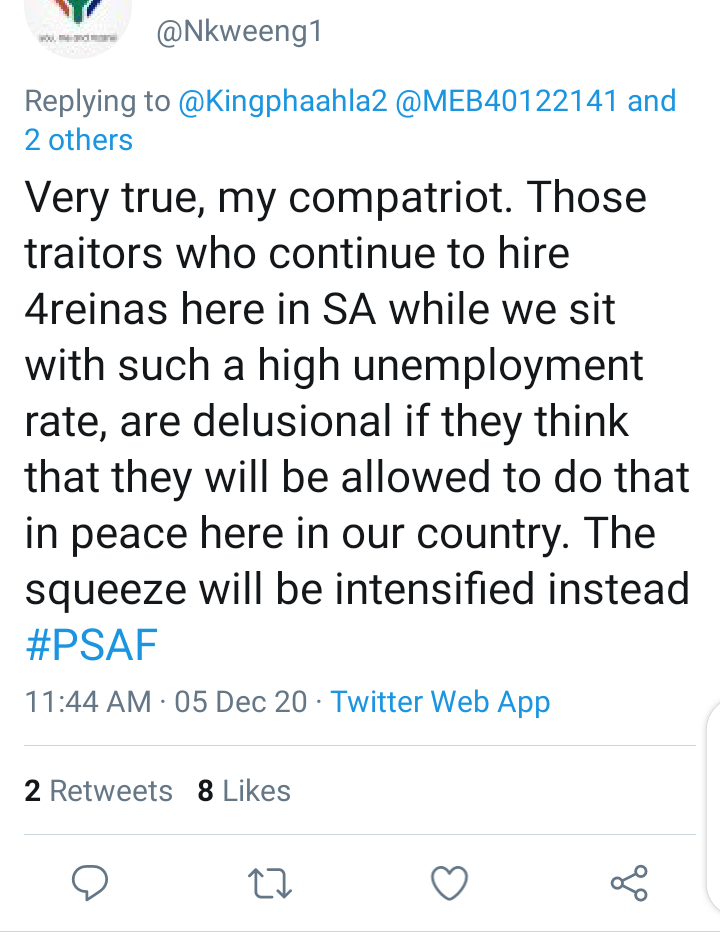 @mk
Those people in stores are not the owners of these stores but employees 🤔 why don't they employ South Africans?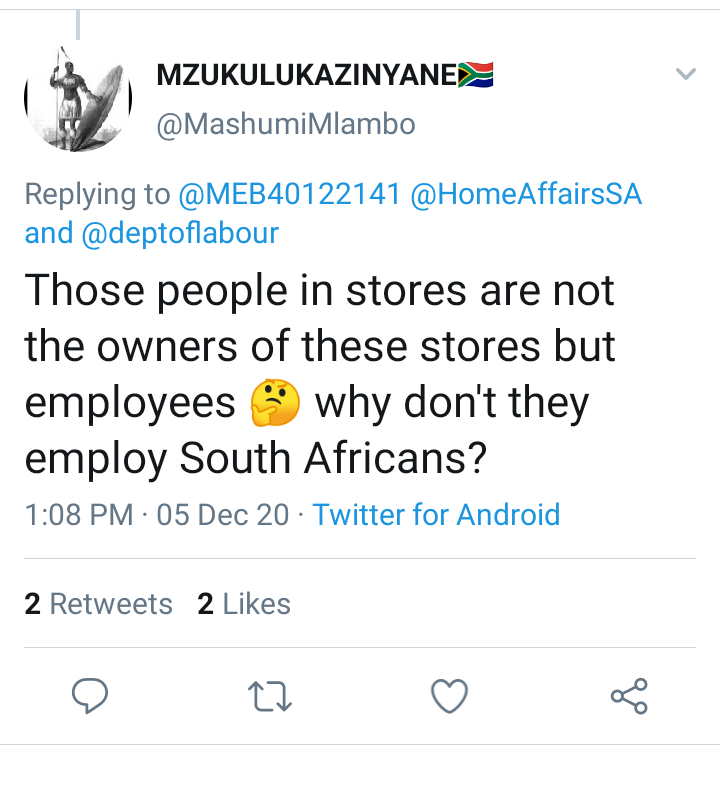 @Kenny
Get ready to go ,papa needs you , and take that Bangladeshi to ,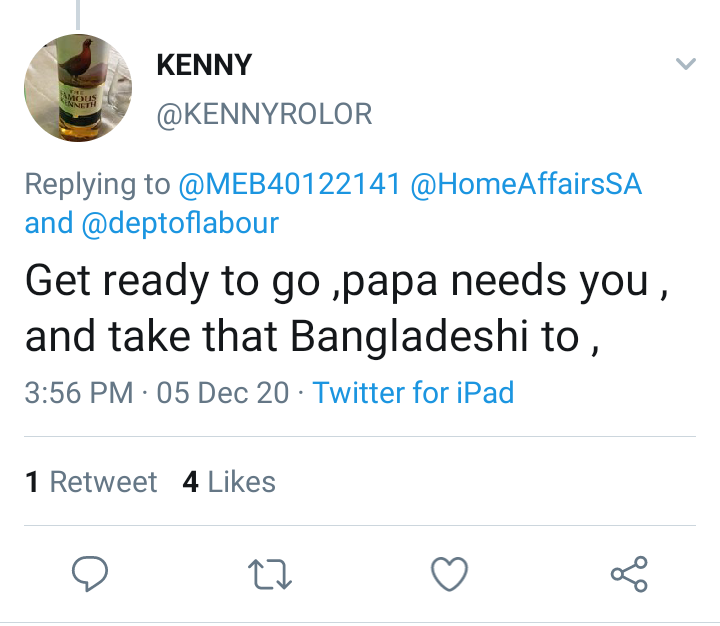 What can you say to this?