Fulvia Pellegrino is an Italian transgender lady who was named Fulvio at birth. She was once a married man who lived with his wife, Marisa Altare. However, Fulvia has always felt uncomfortable in her male self and wanted to look like a lady but she kept her desires to herself because of her religious background.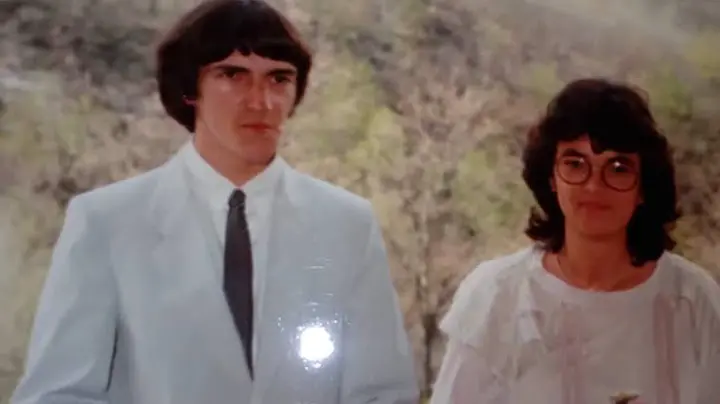 (Fulvia and her wife before she went under the knife)
Though not as something she does for a living or what she's generally known for, Fulvia said that back when she was a male, she does crossdress as a lady to sneak into parties. She later went under the knife after years of hiding her desire to become a female.
Some of her surgical procedures include;
• Four breasts implants
• 150 lip and cheekbone fillers
• Two rounds of liposuction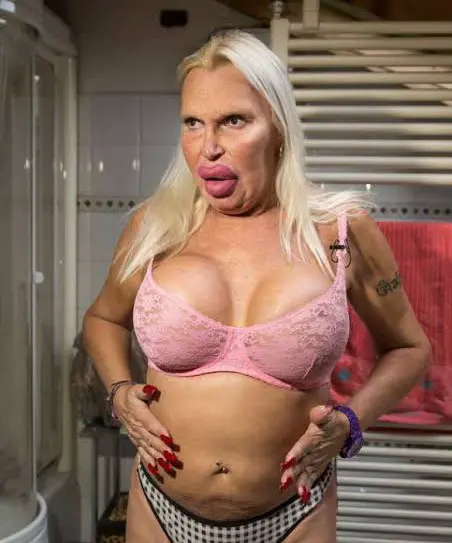 (Fulvia Pellegrino after her surgical transformation)
However, her surgical procedures didn't come as a piece of cake as they reportedly cost her a whopping 76 thousand dollars.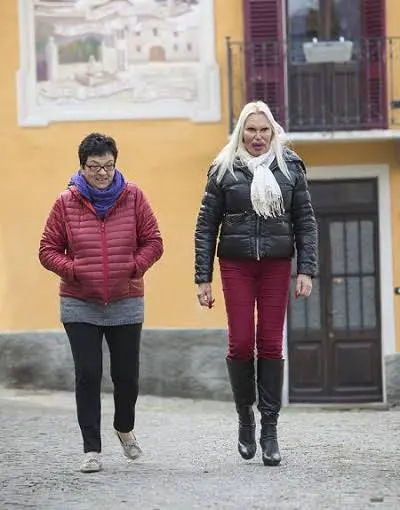 (Fulvia and her wife after she went under the knife)
Her parent wasn't in support of it but her wife stood by her side and respected her decision. With her wife's support, Fulvia was able to attain her gender transition. Fulvia no longer dresses like a lady to sneak into parties as she's now a lady who's currently living with her supportive wife.