He Agreed to be Paying 130K to His Girlfriend Account Every 3 Weeks, But What the Girl Said we Leave you Speechless
Honestly i find this chat humorous, Forgive my amusement our Esteem readers.
I was surfing the internet and I Came across this leaked chat between a Boy and His Girlfriend and I thought it will be very good if my able readers see this perhaps it came be of a great help especially to those who are in to relationship hoping to get married sooner or later.
The Leak WhatsApp Chats is about a boy and his girlfriend Who were debating about having joint account with initially it was the lady that suggested it, after she resign from her working place over unpleasant treatment she was receiving from her Boss.
Depsite her persuasion to make the boy agree having joint account so that she can take money anything without having to stress the guy by Demanding from him, but the boys saw her plan from another dimension of trying to finish his money and he agreed to do this for her.
See the full conversation of their chat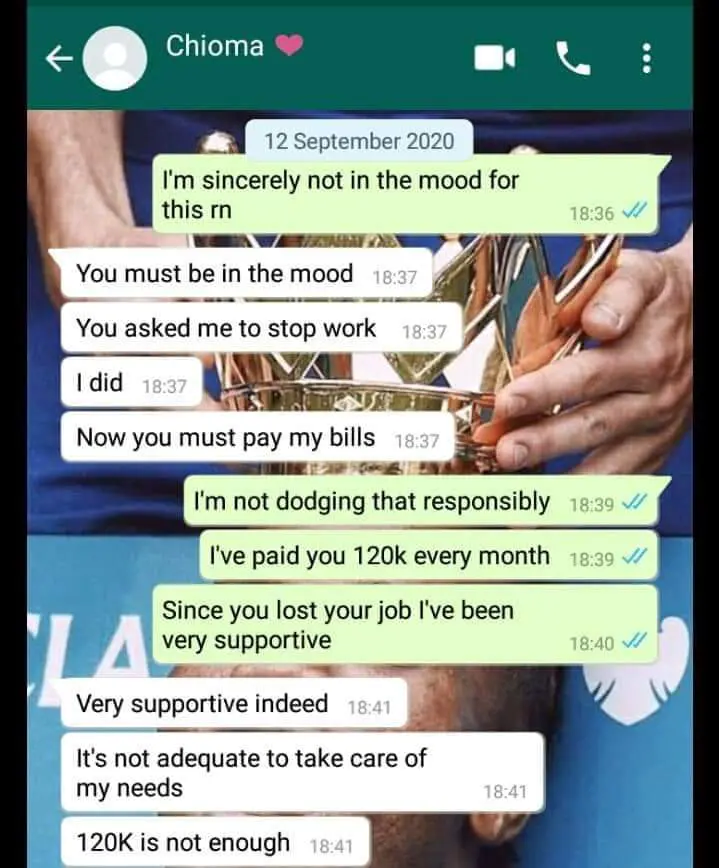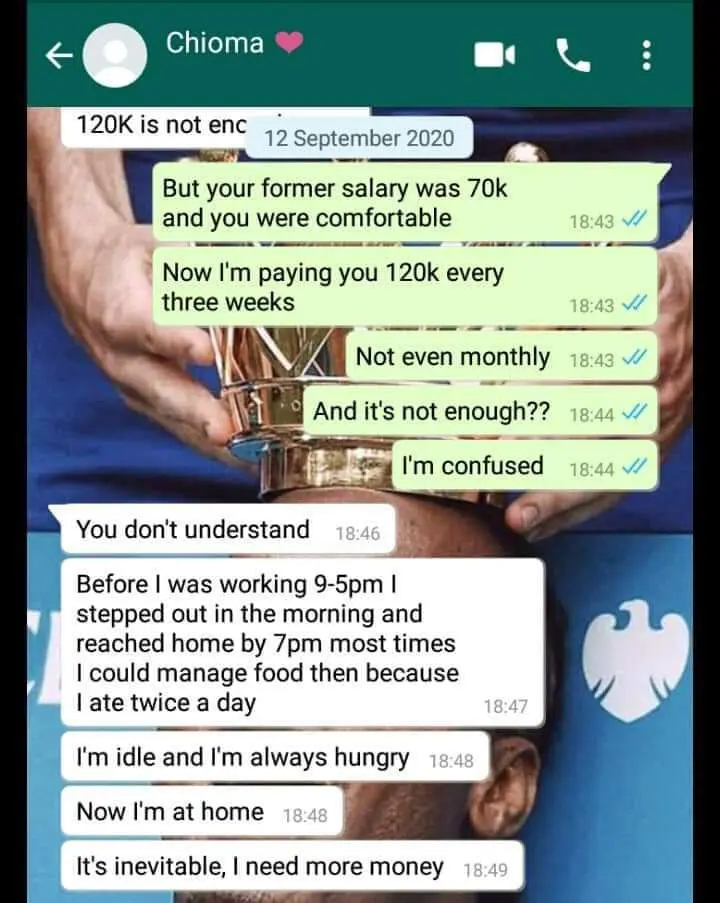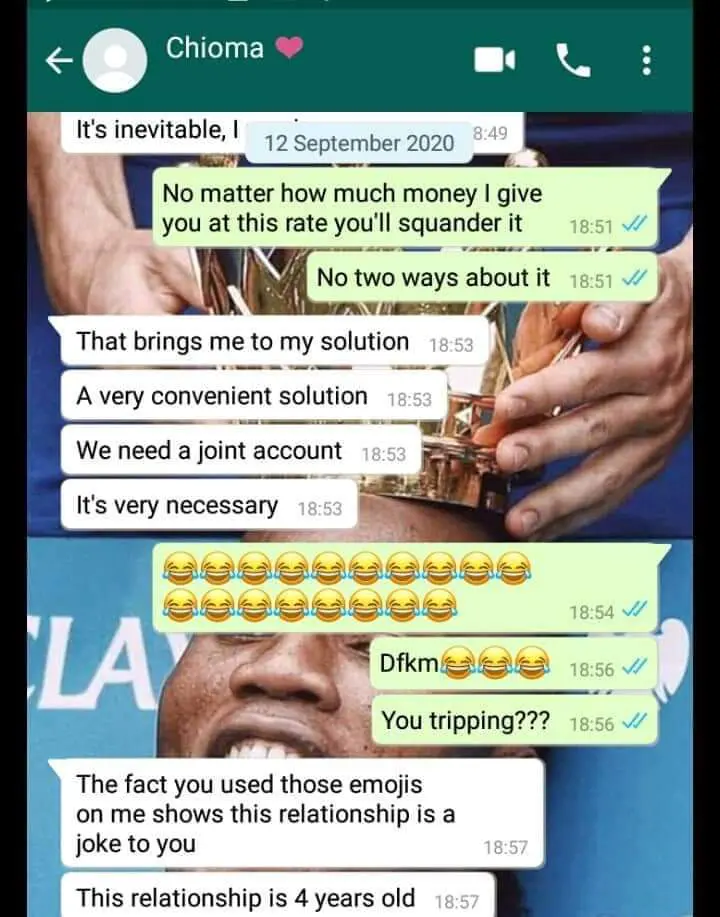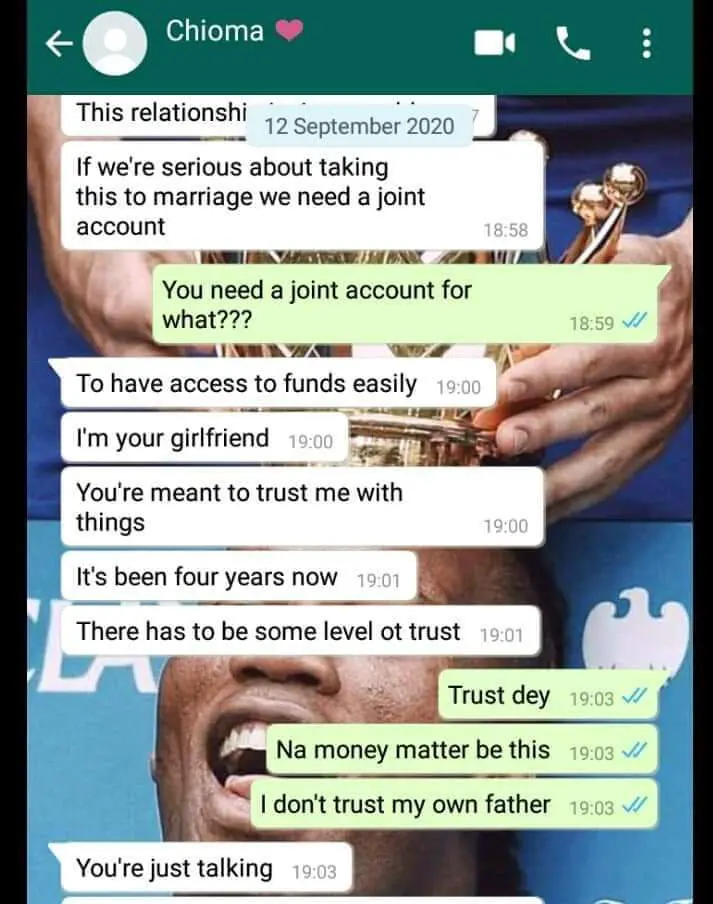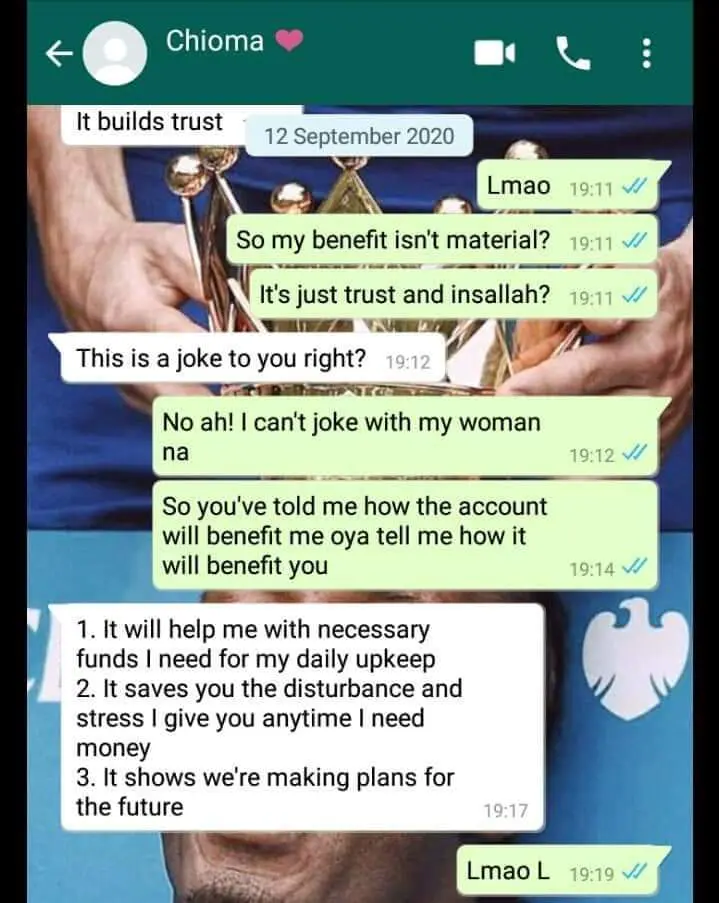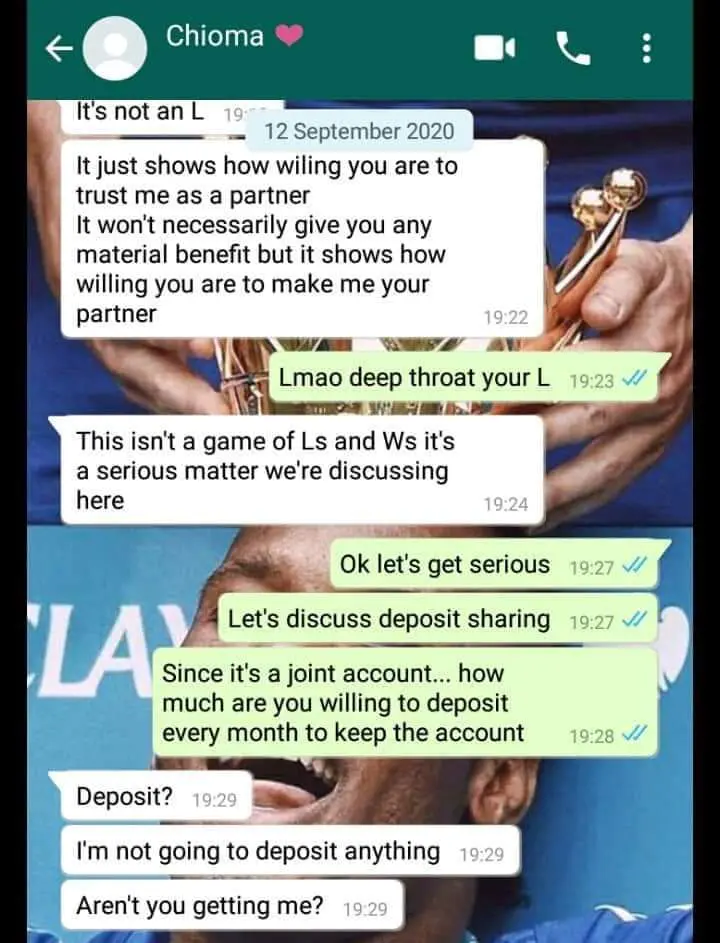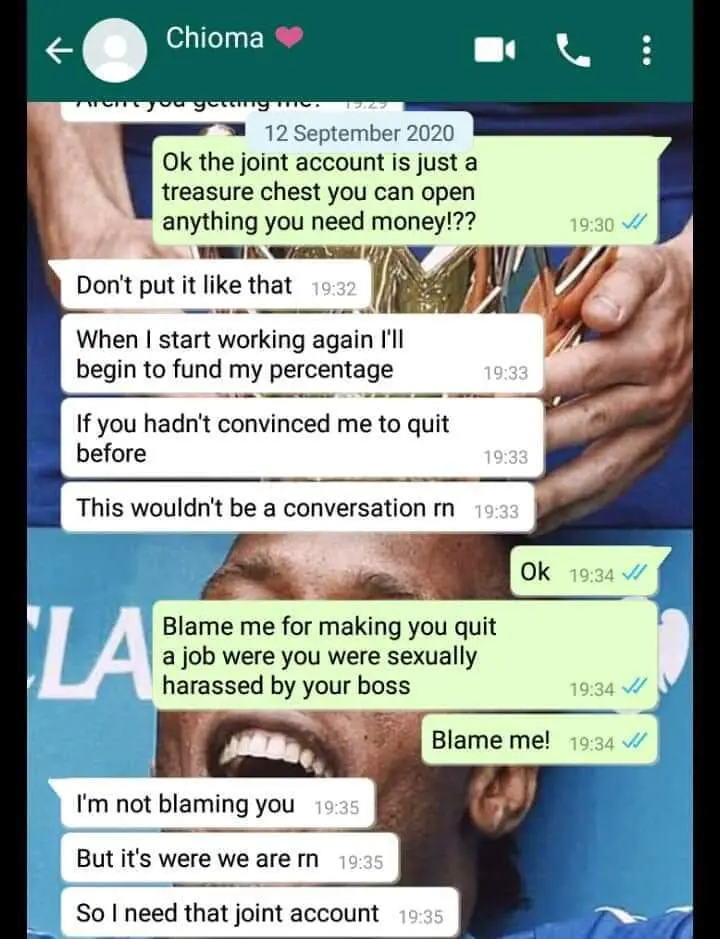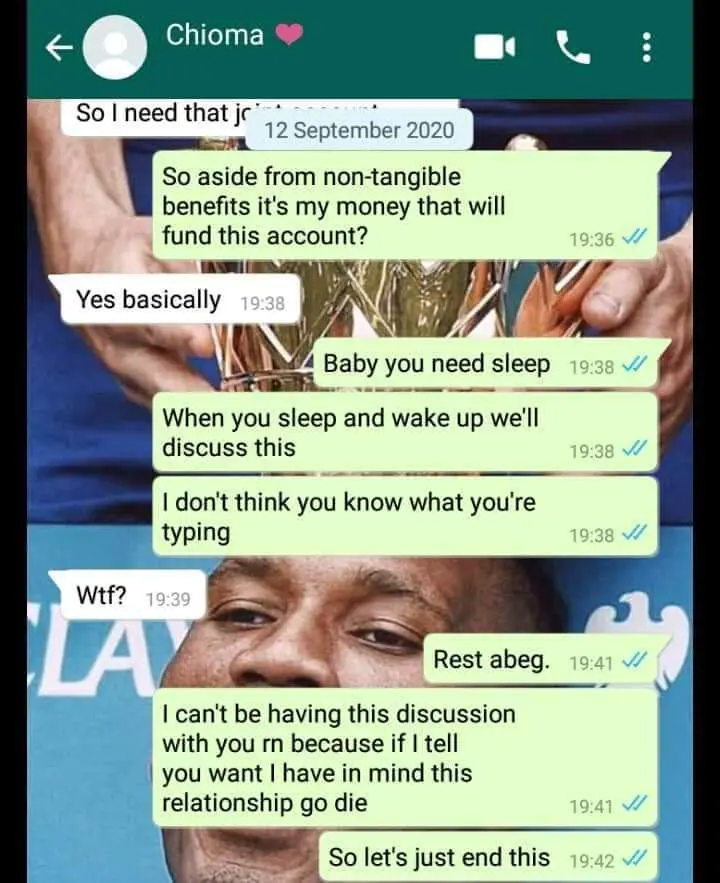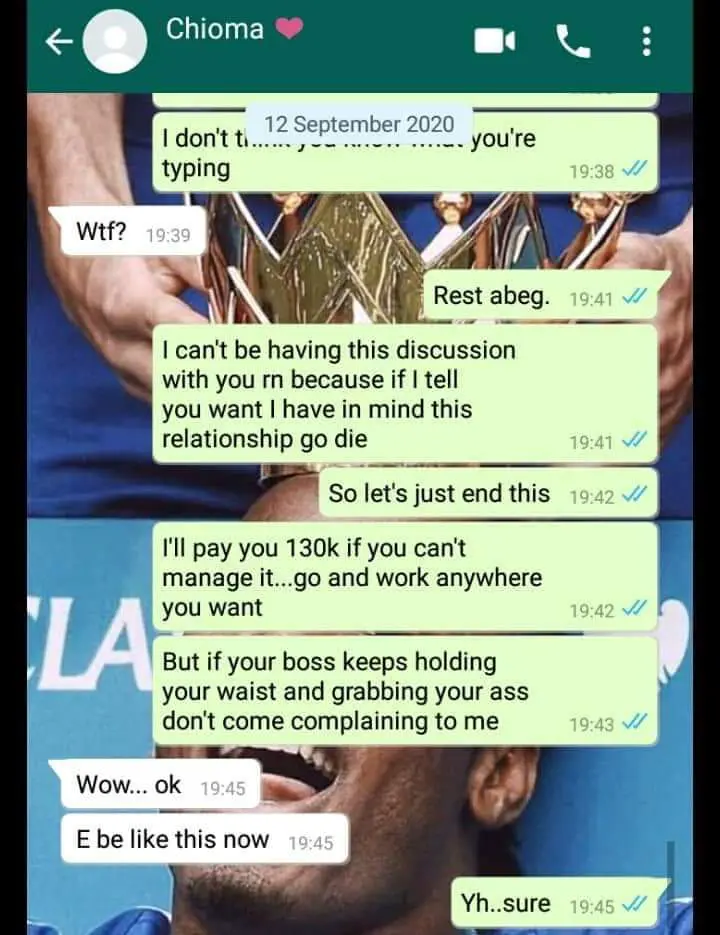 What can you say to this?