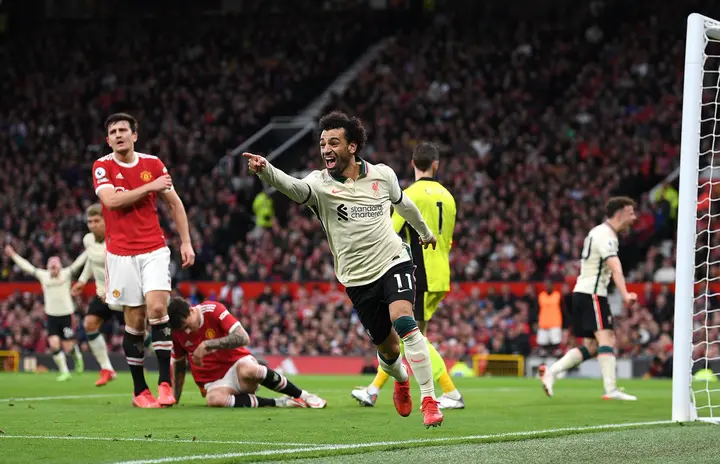 Manchester United fans have taken to social media to rant after an abysmall first half performance at Old Trafford against Liverpool.
Being the north-west derby, Ole was under massive pressure to perform today and keep his job safe but any humiliating defeat would eventually leave the glazers with no chance but fire him.
Having had an impressive comeback in midweek against Atalanta, United fans had the confidence that they would get a result today against Jurgen Klopp's men but to do that they had to be at their very best.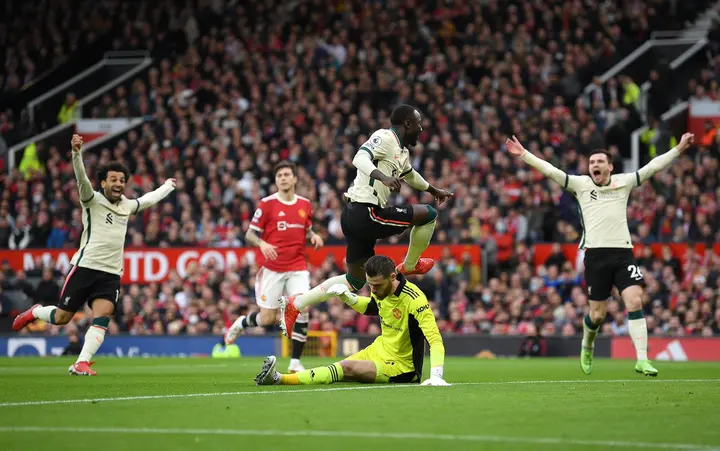 It proved a difficult job to do as goals poured in at Old Trafford but this time all into Manchester United's net.
Naby Keita, Diogo Jota and Mohamed Salah scored in a rampant 4-0 first half lead that left fans fuming at the manager even before the final whistle.
Taking to social media, United fans said they have had enough of Solskjaer and he needs to leave.
Joe Sillet: Win, lose or draw, if Ole Gunnar Solskjaer is not fired within 1 hour of this game finishing, then there is something fundamentally wrong with the club. Solskjaer has been incredibly lucky to last this long and has dodged several bullets to date. Enough is enough. #MUFC
Keegan: As an honest Manchester United fan, enough is enough. We should just release Ole from his contract and send him back to Molde. We need a more modern manager like Steve Bruce. #BruceIn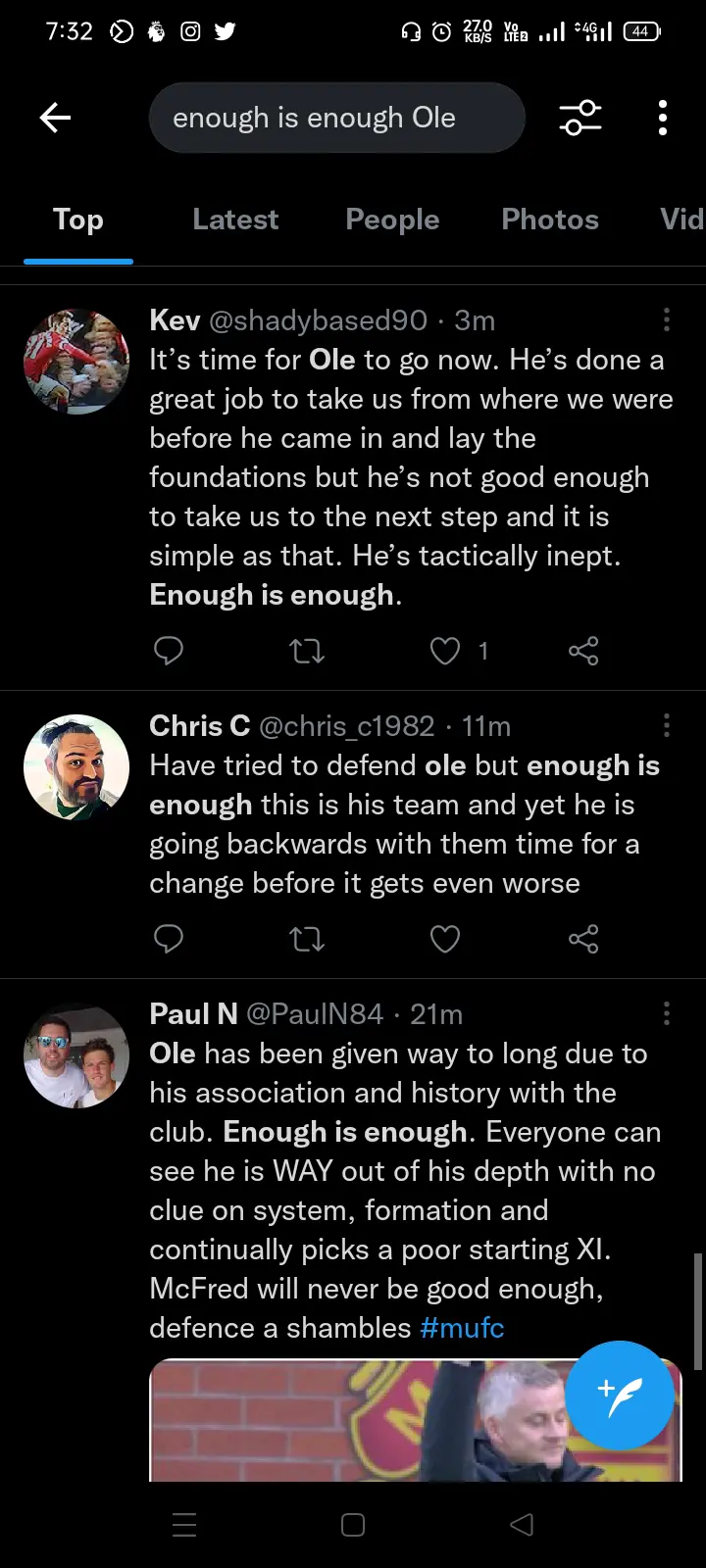 Numero Uno: Enough is enough… three syllable, two word, one meaning! Ole Out….McFred in midfield omg 😲 Its like you know the answer to the final question and you still answer it wrongly
Arnab: Please go out of my club, Ole Gunnar Solskjaer. Enough is enough.
Kev: It's time for Ole to go now. He's done a great job to take us from where we were before he came in and lay the foundations but he's not good enough to take us to the next step and it is simple as that. He's tactically inept. Enough is enough.
Tom McShone: Time to go, Ole… enough is enough. McTominey and Fred are not the answer. Laughable back 4, and playing two clueless CDMs, all running over each other with no positional sense whatsoever. Keita has the freedom of Old Trafford all game. Disgrace to the crest on the shirt. #MUNLIV