As Nigerians marched out today to protest in honour of the endSARS protesters who were allegedly killed at Lekki Tollgate on October 20th, 2020, it was reported that some of the protesters were arrested by the police.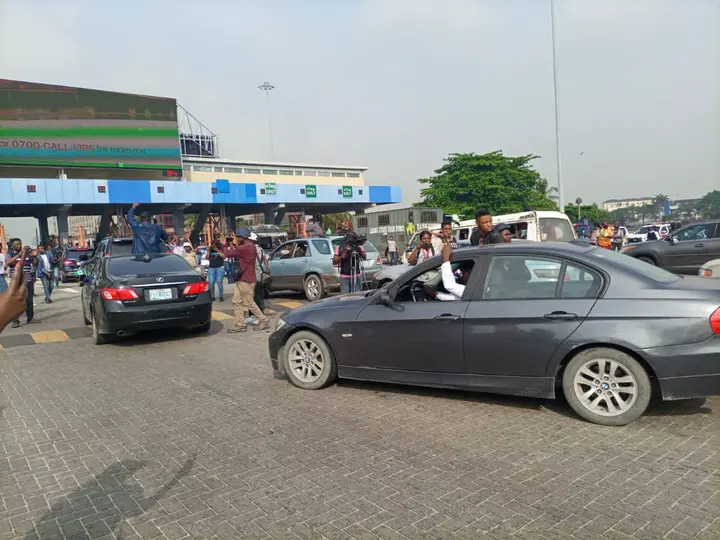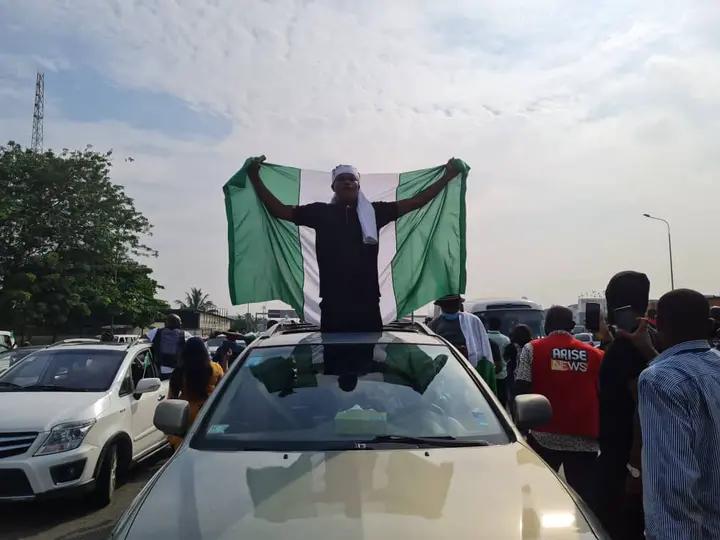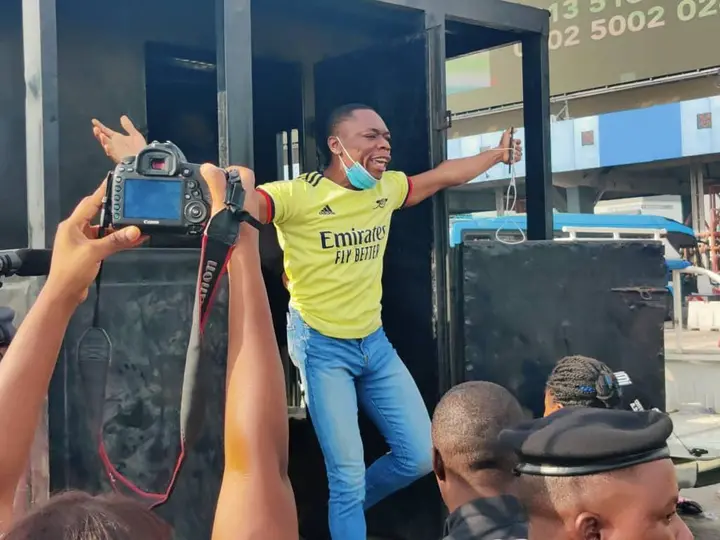 Two of the people who were arrested have shared their stories, and that is what we are going to look at here.
1. Blessing Iko.
Blessing Iko is one of the people who was arrested at Lekki Tollgate today, and she was able to talk to journalists from the police van she was in.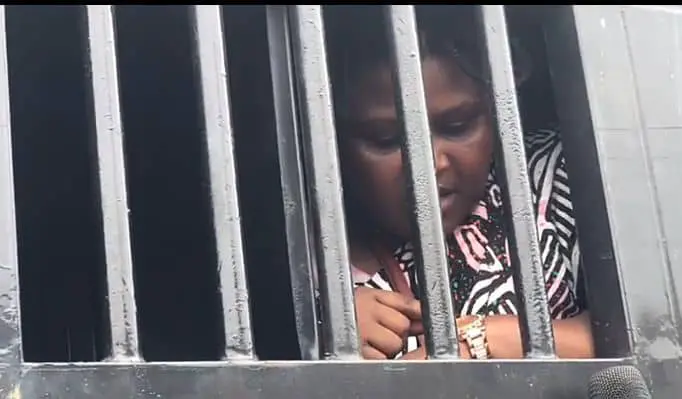 She said that she was just a passerby, and that the police arrested her while holding the national flag. She said that she had entered a bus from Ajah, and was going to Iyana Oworo, but when they got close to the Lekki Tollgate, the driver told the passengers that he could not go further, so he asked them to come down and refunded money to some of them.
According to her, when they disembarked, the bus conductor gave her the Nigerian flag to hold, and told her that once the police saw her with it, she would be allowed to pass.
She said that when she got to Lekki Tollgate, the police saw her and told her to come into their vehicle. Speaking further, she said that the police said that she was protesting, and that the time they gave the protesters had passed, that the protest was supposed to end by 10am.
2. The Uber driver.
In a video which was shared The Cable, the security operatives were seen brutalizing a young man who was accused of being a hoodlum at the Lekki Tollgate.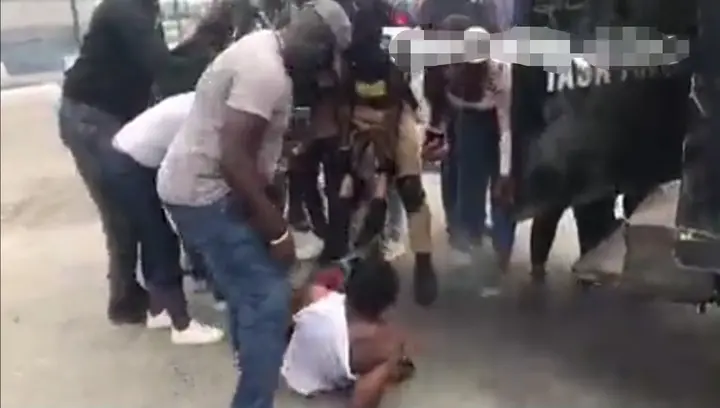 Shortly after that, the young man shared his story with journalists at the scene, and from what he said, it seems the security operatives later released him.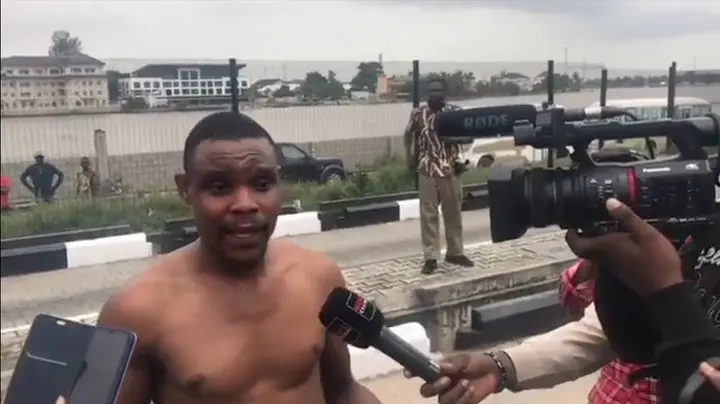 The young man said that he is an Uber driver, and that he was arrested and teargassed by the police officers at the tollgate. He said that he is innocent of what he was accused of, and that is the reason he refused to allow them to put him in their van.