A well known human rights activist, Adeyanju Deji has reacted to a statement that was recently made by the governor of Kogi State, Yahaya Bello, making it known that he will fix Nigeria in 365 Days, if he becomes the president of the country.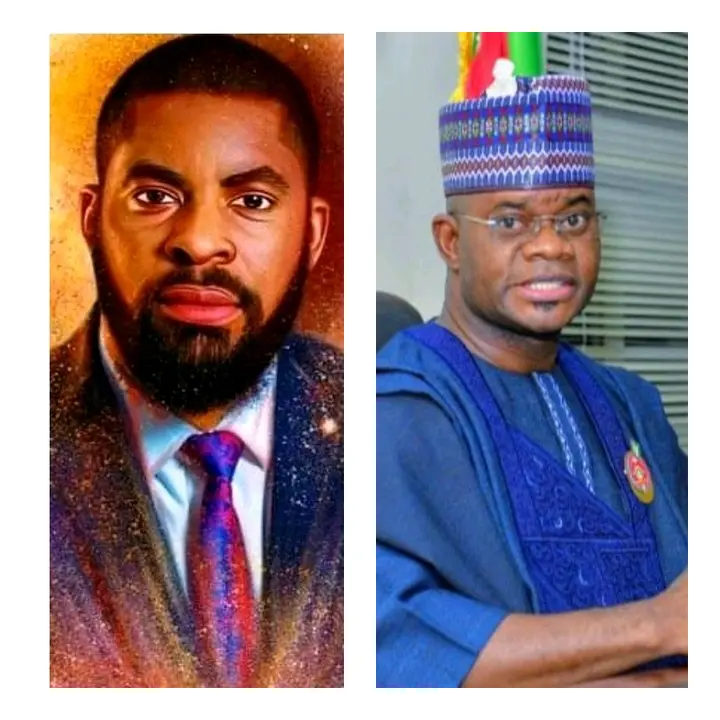 While reacting to the statement, Adeyanju Deji made it known that Governor Yahaya Bello cannot fix his own village, Okene, stating it clearly that his village is the headquarters of bad roads.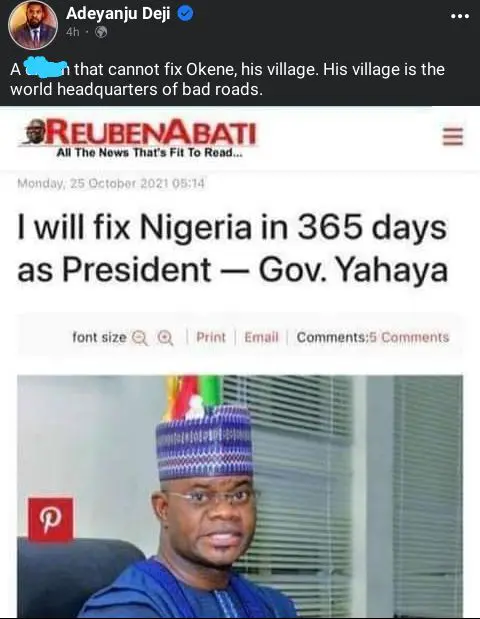 On several occasions, the governor of Kogi State, Yahaya Bello, disclosed to Nigerians that he is the right man to replace President Buhari in Aso Rock come 2023.
But nevertheless, we have to wait patiently until 2023 so as to know whether he is the right man or not because it is only the future that will decide that for all of us.
What is your take as it regards to this particular issue? You can drop your comments and opinions below.