It Was Black SA Who Were Killing Themselves During Apartheid- De Klerk Says In Throw-Back Video
It Was Black SA Who Were Killing Themselves During Apartheid- De Klerk Says In Throw-Back Video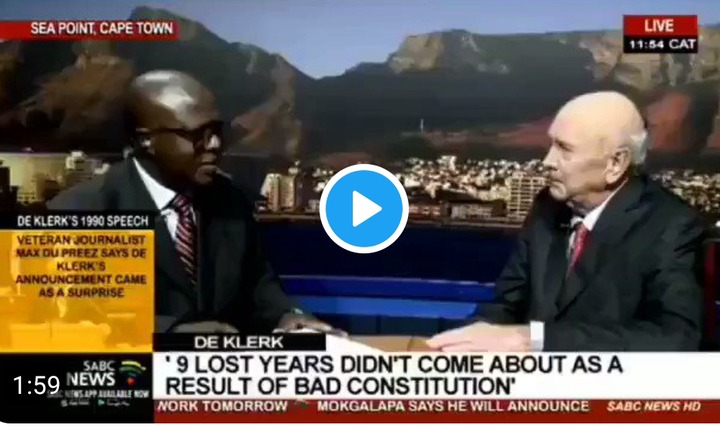 You May be wondering why the issue of De Klerk who is assumed to be the Leader of Apartheid is brought up again, this is because south Africans on Twitter are currently holding a Twitter space meeting Concerning the life of black people during apartheid and how they were Allegedly killed.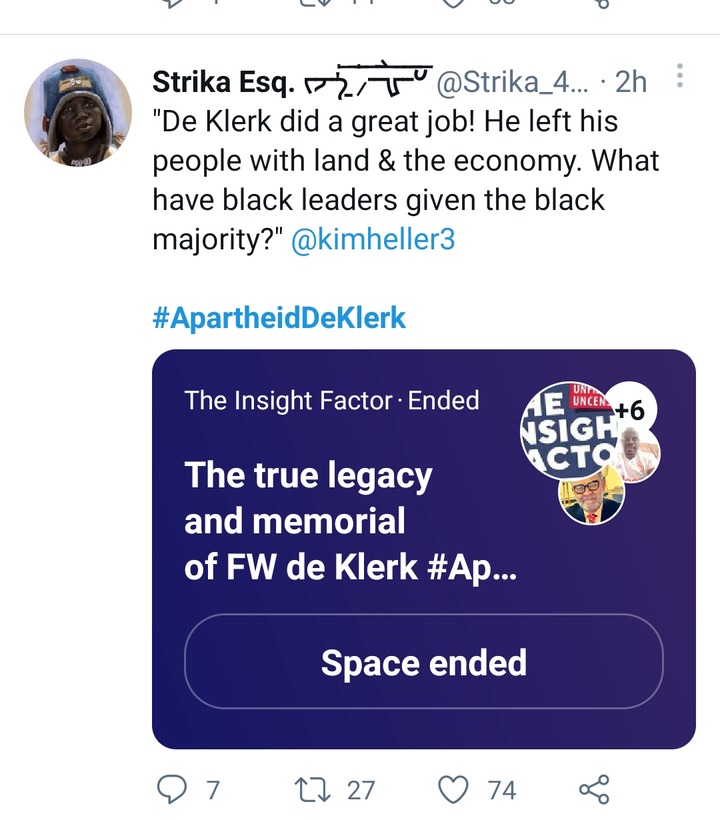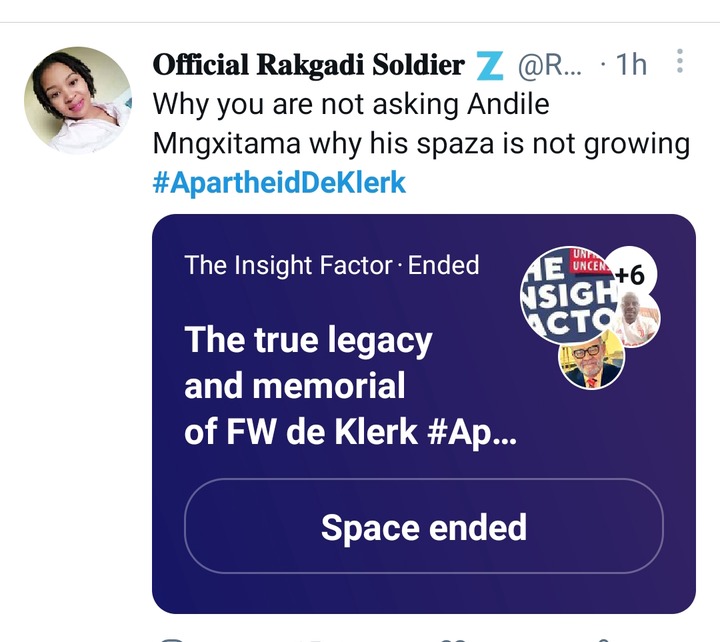 In a bid to that, a south African lady named Rakgadi dig out an old Video footage of De Klerk being interviewed on live TV by SABC Reporter, Klerk was asked what actually happened during the apartheid that resulted to the death of innocent black people?
De Klerk made it known that the massacre which took place during apartheid is nothing compared to the violence of genotype which took place in south Africa, he added that it was black South Africans who were Killing Themselves During this violence and he has apologize times without number Concerning the wrong things he did during apartheid.
Watch Video Below;