Before Killing Himself, My Husband Revealed Some of His Family's Challenges To Me -Widow Narrates
Rofiat Amusa, the wife of late Abdul Ramon Olamilekan, who died in the Lagos lagoon recently, spoke to Punch News about her husband and possible reasons for his demise. Rofiat claims that her late husband spoke about his challenges a lot, but his family neglected him.
You may recall the viral video of a young man, Ramon, who got spotted jumping into a lagoon in Lagos State. However, many Nigerians had wondered what could have led the victim into committing the act at the time.
Speaking about her deceased husband, Rofiat said, "He was a graduate of Quantity Survey from the Lagos State Polytechnic, and he worked with white men in Alaro City. We each lived with our parents, but we visited each other. However, we loved each other, but fate had other plans. I recall some of the things he told me before committing suicide."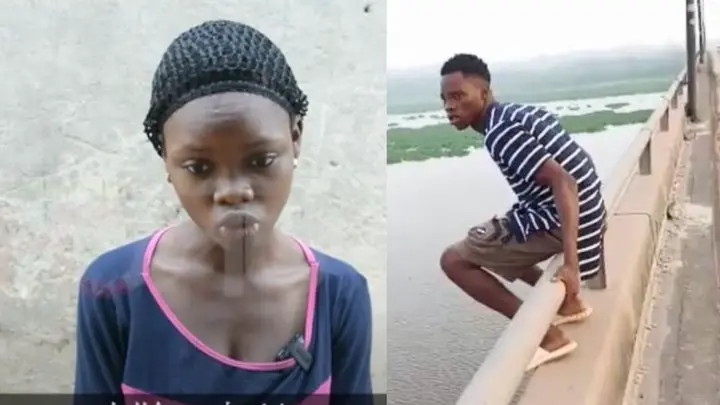 Narrating her late husband's ordeal, Rofiat said, "Before he died, Ramon told me that he was not troublesome, and he did not have another lover. He often complained to his family about headaches and body pains, but they neglected him. They often told him that it was his predestination and not their business. People often accused him of abusing drugs, but I have never seen him doing such. His family detested me, but he insisted on marrying me. Ramon had urged his family to care for his wife and child before he killed himself, but they have since neglected us. My husband tried his best for his child."
Narrating further, she added, "I know nothing about his death. He often told me that his family did not show him much love and support, and I witnessed it. He was not financially depressed at all. I urge parents to pay close attention to their child's complaints on time and do the needful if medical attention fails."