I was A Good Policeman But A Very 'Bad' Family Man -ACP Fika Speaks From Sickbed
The former commander of the Mobile Police (MOPOL) in Yobe State, ACP Dauda Fika, has spoken concerning what he discovered about his life and family after sustaining an injury in the course of duty. Dauda spoke concerning himself during a recent interview on Arise News.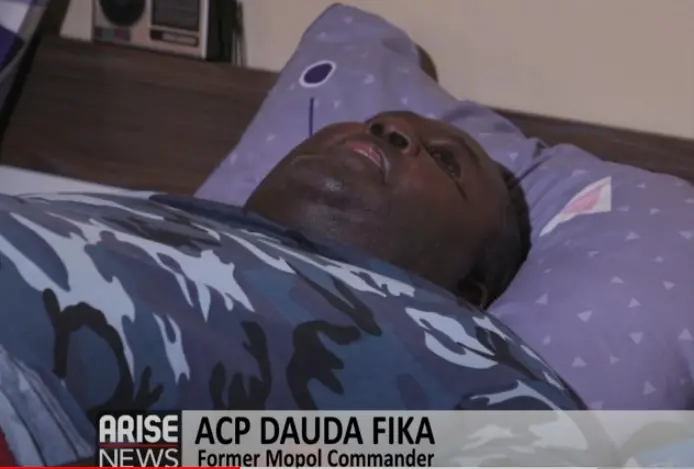 You may have heard the story of ACP Dauda Fika, a serving policeman who accidentally got shot while on a mission in the North East. Fika had received a National commendation for his bravery and professional conduct while he headed the MOPOL unit in Yobe State. It got revealed that Fika was shot twice by a security officer in Yobe state.
Speaking about his ordeal, Dauda Fika said, "I was a good police officer, but a very 'bad' family man. Unfortunately, I did not know I was sacrificing my family life for the job until it was almost too late. There were many things I did not know about my family until this accident occurred. I confess that I did not have time for my family, as my life was dedicated to carrying out police work. I love working as a policeman because it is my first love. I still choose to be a policeman if I reincarnate."
ACP Dauda Fika is the son of the former Assistant Inspector General of Police (AIG) late Buba Fika. Dauda reportedly lost his sight after a failed surgery attempt to repair his spinal cord.