I Lost My Hand To an Armed Robbery Attack Before I Started Driving Armed Robbers -Amputee Says
The Nigerian Police Force recently paraded a physically challenged man, Ita Okon, who spies on law enforcement officers for a criminal gang. The spokesman of the NPF, Frank Mba, revealed details concerning the modus operandi of the suspect and his group during the parade.
Officers of the Nigerian police force have succeeded in apprehending members of a criminal gang that robs petrol stations, ATMs, and other places. The gang leader, Napoleon, has since revealed details of his group's activities.
Speaking about the gang, Frank Mba said, "Members of the gang play different roles. A gang member, Ita Okon, is physically challenged, as one of his hands got amputated. However, Ita specializes in carrying out surveillance on law enforcement officers for the gang. Ita's role is a situation of criminals adapting and using their condition to blackmail or bypass security. He is a good driver, and he drove the gang to their scene of operation and back to their destination."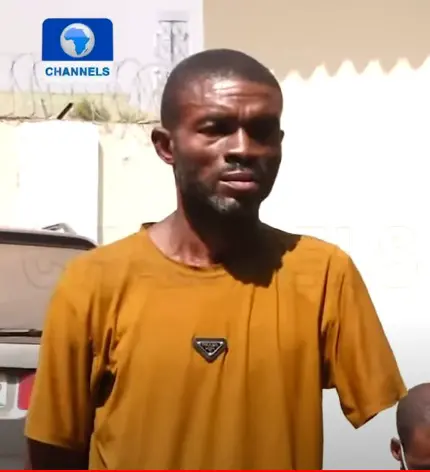 Speaking about his role, Ita said, "Yes, I drove them. I feel guilty, but I joined the gang because I had issues with my landlord and not because of my condition. My friend introduced me to the gang while I was job hunting. I lost my hand to an attack by armed robbers."