When Hafsat, A Boko Haram Escapee Was Asked How She Escaped, Here Is What She Said
For Hafsat Maina Muhammed, it was a terrible and ugly experience in the den of Boko Haram. As an escapee of the dreaded group that has caused series of untold havocs in the northern part of the country, Hafsat appears to have had a first hand information on how the group operate.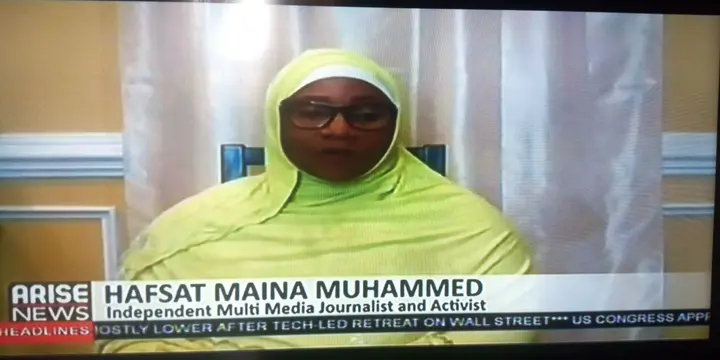 On Friday, the female gender advocate was on Arise TV Good Morning Show where she shared the awful experience she went through in the hand of insurgents and how she managed to escape.
Asked how she got there and how she eventually made her way out, Hafsat narrated that she was around a location between Yobe and Borno where she was hearing the cry of a girl. She was moved by the cry and she decided to trace the voice to an uncompleted building.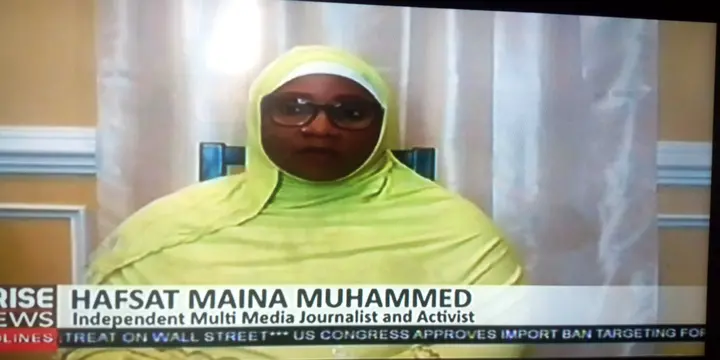 She noticed that several ladies of about 19 years of age were kept hostage there and were about to be raped. Seeing them crying, she said it was as if she was hearing the cry of her daughter. Then, she surmmoned the courage to move in. One of the ladies was about to be raped by the hoodlums when she showed up.
The moment she entered there, they were distabilized and at the same time, furious at her. At that moment, she ordered the ladies to run. They did not know where to go but she told them to keep running.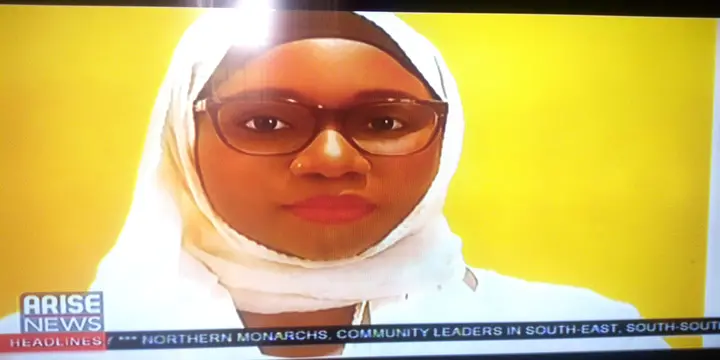 Angered by her audacity, Hafsat said the men took turn on her one after the other. She disclosed that about six of them went through her until she fainted. By the time she woke up, she was weak, wrecked and profusely bleeding.
She said she noticed a man carried her on his shoulder and began to run till they got to a town. As at then, it was night. She was taken to a hospital where they gave her analgesic and admitted her for treatment.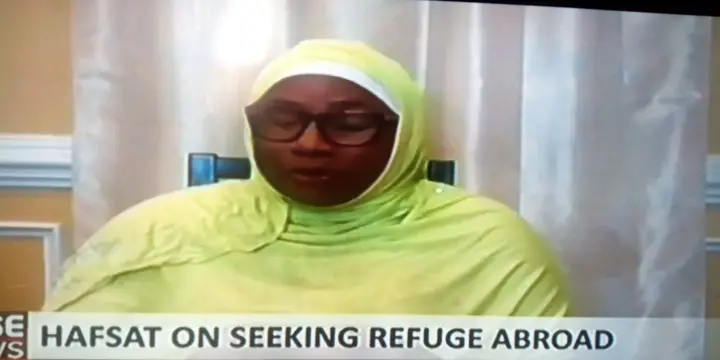 It was after this she decided to leave Nigeria for the US where she manages a foundation for the girl child.
Hafsat is one of the uncommon escapees from the den of Boko Haram who lives to tell the story. And indeed, her story which was told on Arise TV on Friday left tears in the eyes and emotion in the minds of many Nigerians who listened to her.