"Tonto I Dare You, Pay Ur Debt Tonto and Leave Story" – Bobrisky Digs Up More Dirt on Former Bestie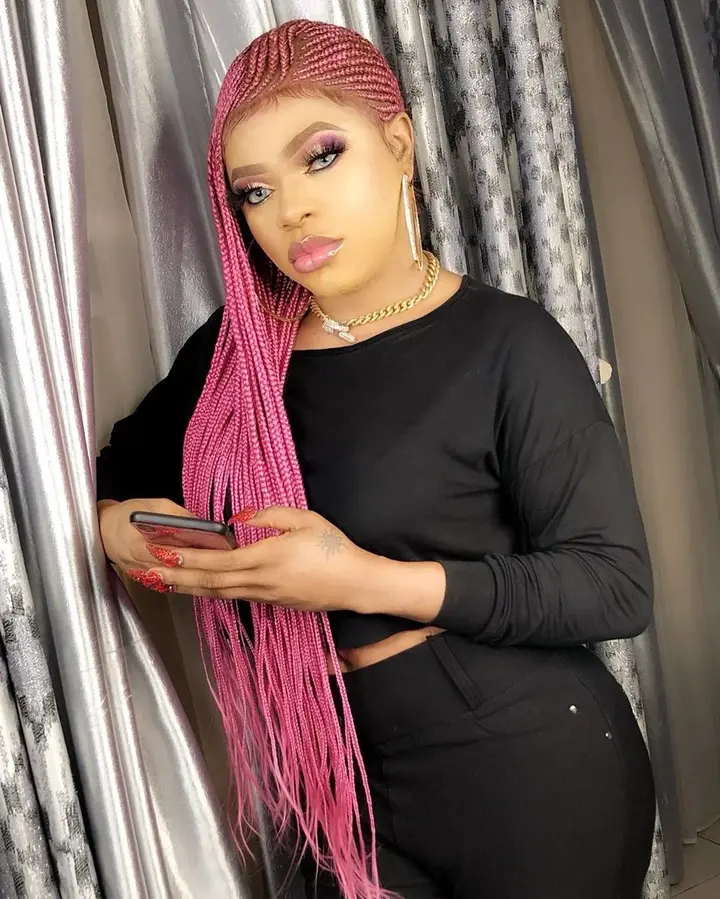 Controversial cross dresser, Bobrisky loses his cool as he calls out his former bestie, Tonto Dikeh, over claims of living a fake life.
This comes after Tonto mocked the lifestyle influencer for catching a sub that was not his on how celebrities rent money to flaunt online.
In reaction, Bobrisky took to his Instagram page to make a mockery of the mother of one for agreeing to debt despite once denying the claim.
Bob further assured Tonto of being ready to face her head-on and refuses to be intimidated by threats of being arrested like in the past.
"Aunty finally accepted is 2million 😂😂😂😂 well you that borrowed won't remember the actual amount, me that lend you remember the actual amount and I have all my details cos I learnt how you drag all ur ex boyfriend online so i kept mine incase you want to rant.
You talk about arrest ? Tonto i dare you. I'm not all those local fool you threaten with police. I get money pass you let see who wins. Pay ur debt tonto and leave story 😂😂😂😂😂
If you don't have insult bro say something else 😂😂😂. Dis is not the first time you have been fabricating lies upon lies. Timi frank bought me a Rolex bla bla aunty you can lie ehnnnn
You talk about real Rolex tonto ur Rolex is fake post d certificate if e sure for you 😂😂😂 post it. Ur Rolex is pure fake aunty stop hyping urself sis
Atleast you came and speak d truth about helping ur family when you had issue in Dubai thank God, now the question now is how many of your friend where there for you when they locked ur ass up for months !
 Everybody left you I was d only single person who stayed with you. If you are tonto be ready to be use and also spend ur own money 😂😂😂😂. More receipt coming…"