"I Thought Being Away From Abuja I Will Escape Birthday Celebration" – President Buhari
Just recently, the President of the Federal Republic of Nigeria, Muhammadu Buhari revealed that he had thought that being away from Abuja, he will escape birthday celebration.
President Muhammadu Buhari used his official Instagram account to share this statement. Below is a screenshot of his post.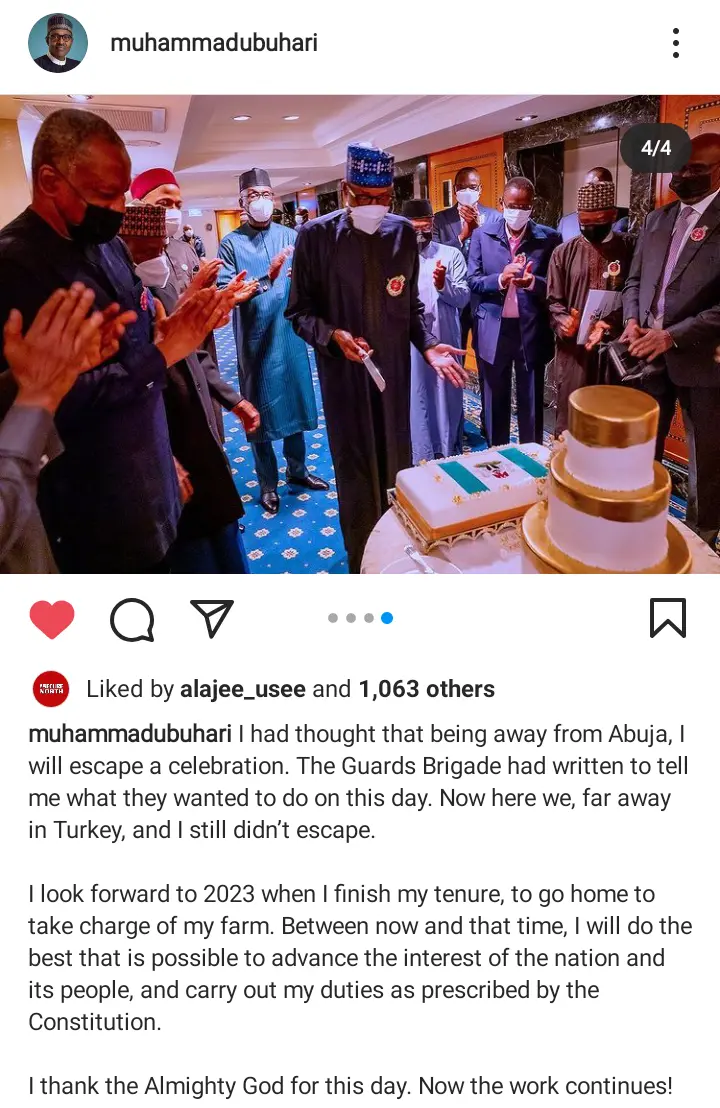 According to him, "I still didn't escape the birthday celebration here in Turkey".
Buhari also revealed that he look forward to 2023 when he finish his tenure.
"Between now and that time, I will do the best that is possible to advance the interest of the nation and its people". President Buhari added on the post he shared on Instagram.
Below are the birthday celebration pictures.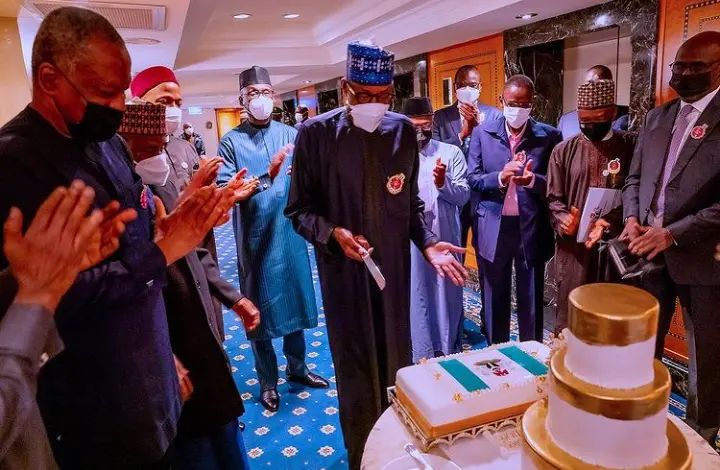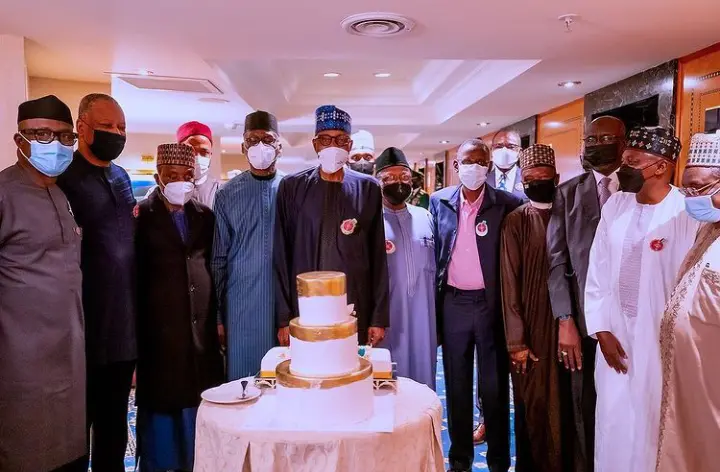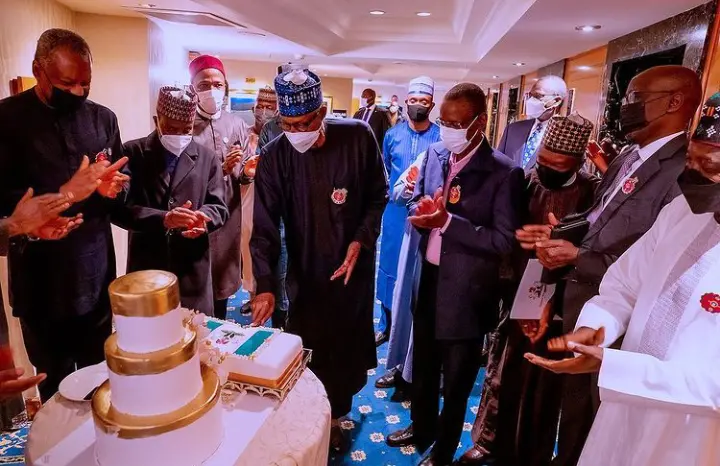 According to the pictures above, President Buhari shared some happy moments together with his people in Istanbul, Turkey.
What is your view on President Buhari's statements? Kindly drop your comment in the comments section below.