No Priest, Pastor, Or Government Has The Power To Pronounce You Man And Wife- Reno Omokri
Reno Omokri took to his Facebook page to reveal his opinion about the recent news about Ikoyi Marriage Registry. According to him, the rumors about the validity, or otherwise of the Ikoyi Marriage Registry is totally unnecessary.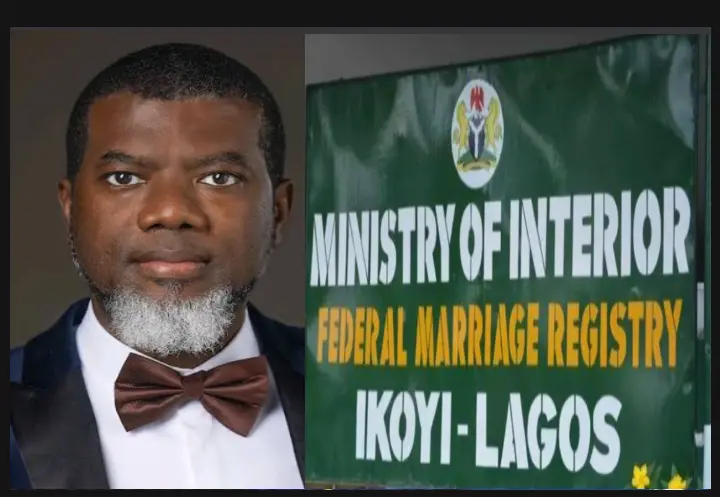 This is after a court sitting in Lagos declared that, the federal government didn't have the power to operate Marriage Registries through the ministry of interior. Local government areas have the statutory right to operate marriage registries.
The news generated rumors on social media that, all the Marriages previously conducted at Ikoyi Marriage Registry was invalid. But Reno Omokri have debunked the rumors, he stated that the only people authorized to pronounce people as man and wife is their respective parents according to Genesis 2:24.
Reno Omokri stated that, in the eyes of God, no priest, pastor or Government have the power to pronounce two people as man and wife. In the scriptures, there is no single Marriage conducted by priest, pastor or Government. See his post below: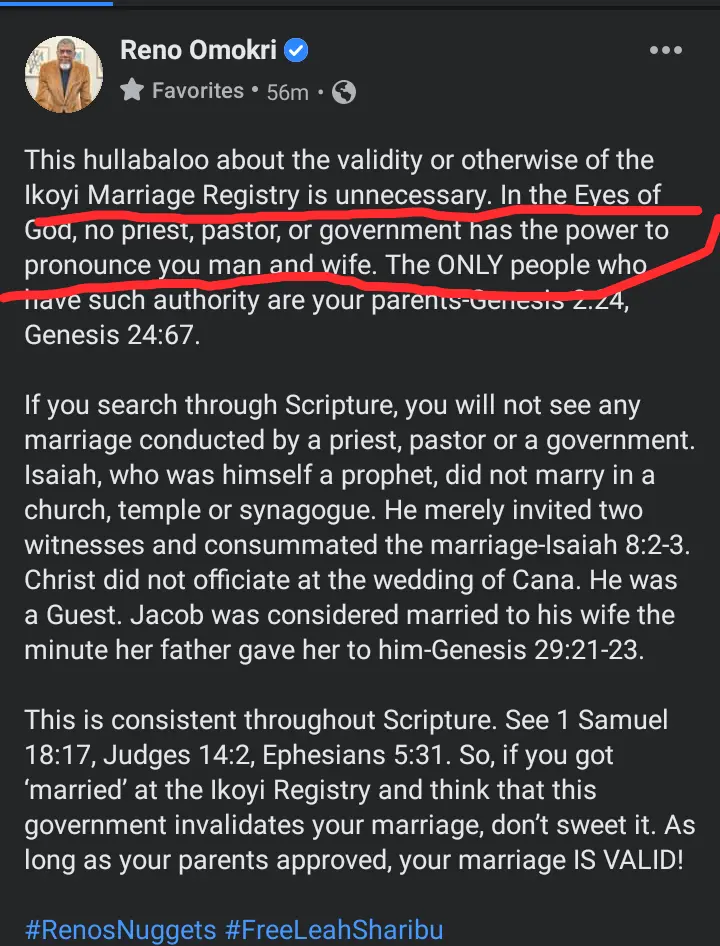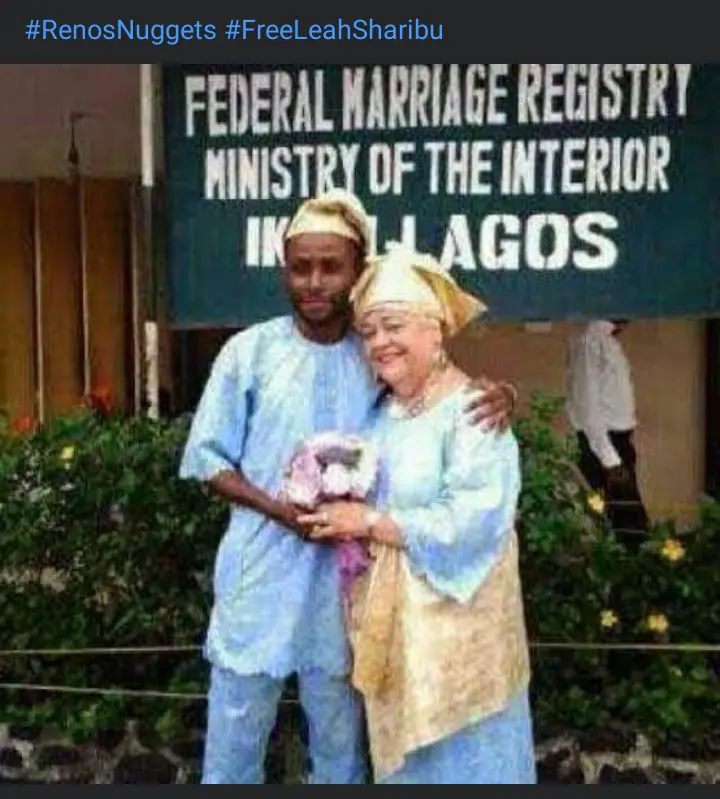 Reno Omokri further stated that couples that got married at Ikoyi Marriage Registry shouldn't be worried, as long as their parents approved of the union. Their marriage is valid in the eyes of God.
Tags :
marriage