Nigerian Man Sends Wife Packing After Finding N3.6m in Her Account, Shotly After Loosing Their Son Due To 25k Hospital Bills
A Nigerian man has sent his wife packing after discovering she had N3.6million in her account when their son died because of N25,000 hospital bills.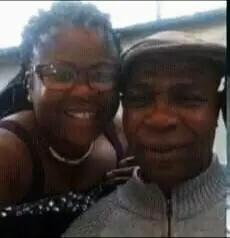 The family lost their son as a result of disagreement as both parents refused to pay for the child's medical bills. The husband and the wife who both had money in their accounts had argued as to who exactly would go and pay for the hospital bills and the disagreement went on for too long and their son eventually died.
The husband only found out about the money in the wife's account when he went to take a call on her phone and instantly seeing the bank alert notification showing N3.6million amount in her account.
The wife, speaking out and explaining her own side, said that prior to the death of their son, she had been the one who had carried the financial burden of the family and that her husband had never taken responsibilities towards these burdens. She added that she only wanted the husband to finally take accountability for his actions by providing for the health and wellness of their child and that she did not know that the child would eventually die.
She maintained that the N3.6million in question is her hard earned money and that the husband had no right to be angry and walk away from their marriage.