Pastor Commit Suicide By Hanging Himself On A Tree Inside The Bush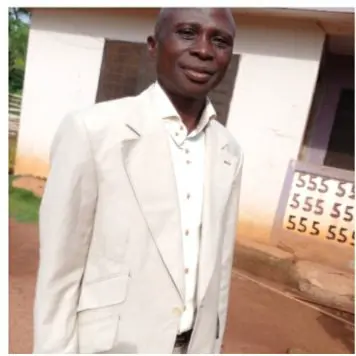 TPastor Peter Kwabena the deceased
he head pastor of Apostle Continuation Church International in the Diabaa branch in the Nkrankwanta district has committed suicide at Agya_ Yawkrom, a town in the Dormaa West District in the Bono Region.
The head Pastor of the Aspostle Continuation Church Pastor Peter Kwabena was 57 years old.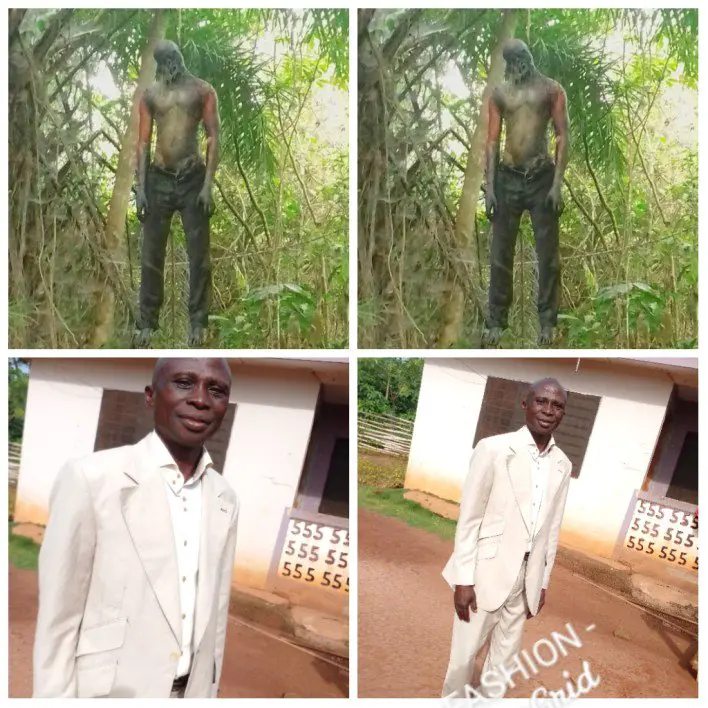 According to the district police commander DSP Prince Asante Debra ,The wife of the deceased Georgina Addo reported the incident to the police that, the husband Pastor was missing and she has tried her best and he was no where to be found on 2nd December, 2021.
All efforts made to traced his whereabout prove futile just to find him hanging himself in the bush on Saturday 11th December 2021.
The decomposed body was buried yesterday pending police investigations.