Millionaires Make It Rain With Money As Idaboksi, Odumeje Hold Thanksgiving Service In His Church (Video)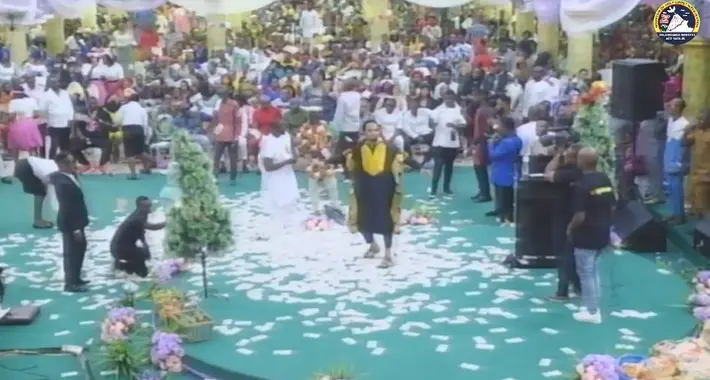 It was Naira rain at the end-of-the-year thanksgiving service of Anambra-based clergyman, Prophet Odumeje, on Sunday, December 12.
Church members and guests who attended the service sprayed money in bundles with reckless abandon. They threw money into the air as the man of God sang praises to God.
Watch Video Below: