Let's Start Building Factories Not Big Churches – Prophet Joshua Iginla Urges Nigerian Pastors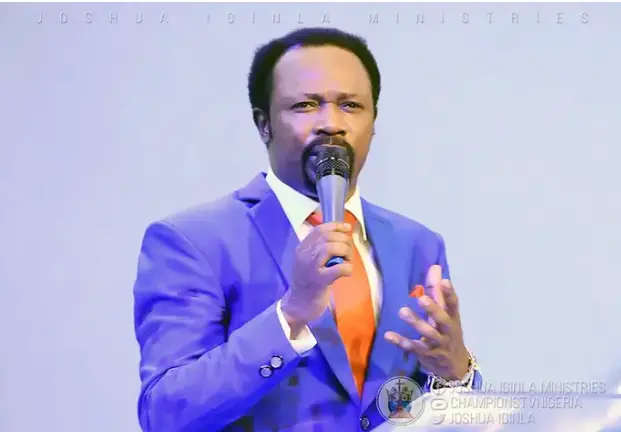 The Nigerian Televangelist and General Overseer of Royal Champions Assembly International Ministry, Prophet Joshua Iginla has urged Nigerian Pastors to start building factories instead of competing on who build the biggest Churches.
The renowned prophet said he is no longer interested in building big Churches and he's now committed into building factories, so as to make positive impact in the society at large. "I told my sons, I'm not cut out in building big Churches. I want to build factories, other things that can bring people employment, to help the masses, because have discovered that big Churches does not change anything. What change people is our personal investment and empowerment on each individual. Investing in human resources is very important. It is good for us to have a place of worship but now, there need to be a revelational shift to investing in people," Prophet Iginla said.
He said the Nigeria Church need a mental shift and need to start focusing more on investing in people, rather than in building big Churches. "The missionaries that came build schools, that's why we are here today. So, enough of all this competition of who build the biggest church, who cares! Let our competition in the Church be, who give the biggest to the masses. Who employed the masses. Who feed the orphans. Who feed the poor. Who is the highest in giving to the poor. Let's do that kind of competition. I think it's a godly one. Who is the best giver to the orphan, to the window, to the needy, to the less privilege. It's time to do competition in giving to the masses, rather than competing on who is going to build the biggest Church," Prophet Iginla.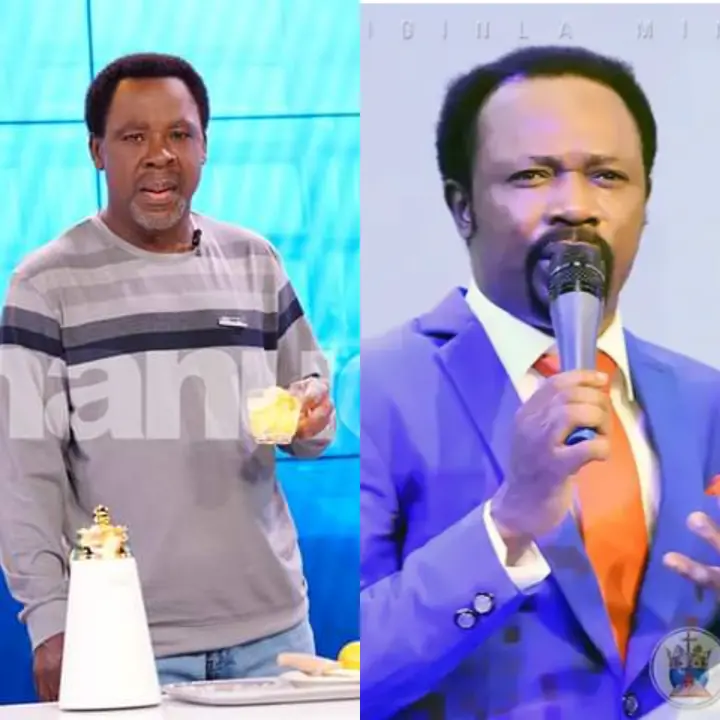 Photo: TB Joshua and Joshua Iginla
He further added that, Nigerian Pastors need to emulate the kind of impact Mary Slessor, TB Joshua, Billy Graham and Reinhard Bonke had in their lifetime. "When you remember Mary Slessor, you will remembered a woman who stopped the killing of twins. That's what I'm talking about and it's worthy of emulation. What will your name be remembered for? When you remember TB Joshua, you will remembered a man who was humble and gave to the masses and was hated until he go to the grave and after he died, he was still hated. When you remember Billy Graham, you will remembered a preacher who won thousand of million souls for Christ. When you remember Reinhard Bonke, you will remembered a man of passion for souls. Hear me, what will your name be remembered for? For gossips, attack, pulling down men of God, destruction? What will your name be remembered for?" Prophet Iginla said.