Davido's Daughter, Imade Enjoys Lunch Date With Her Mother (Photos)
Imade's mother, Sophia, is one of the celebrity mothers that have a strong bond with their daughter. They have been seen several times having fun together.
Imade Adeleke took to her Instagram page just a few hours ago to show photos of herself and her mother, Sophia Momodu as they enjoy lunch together.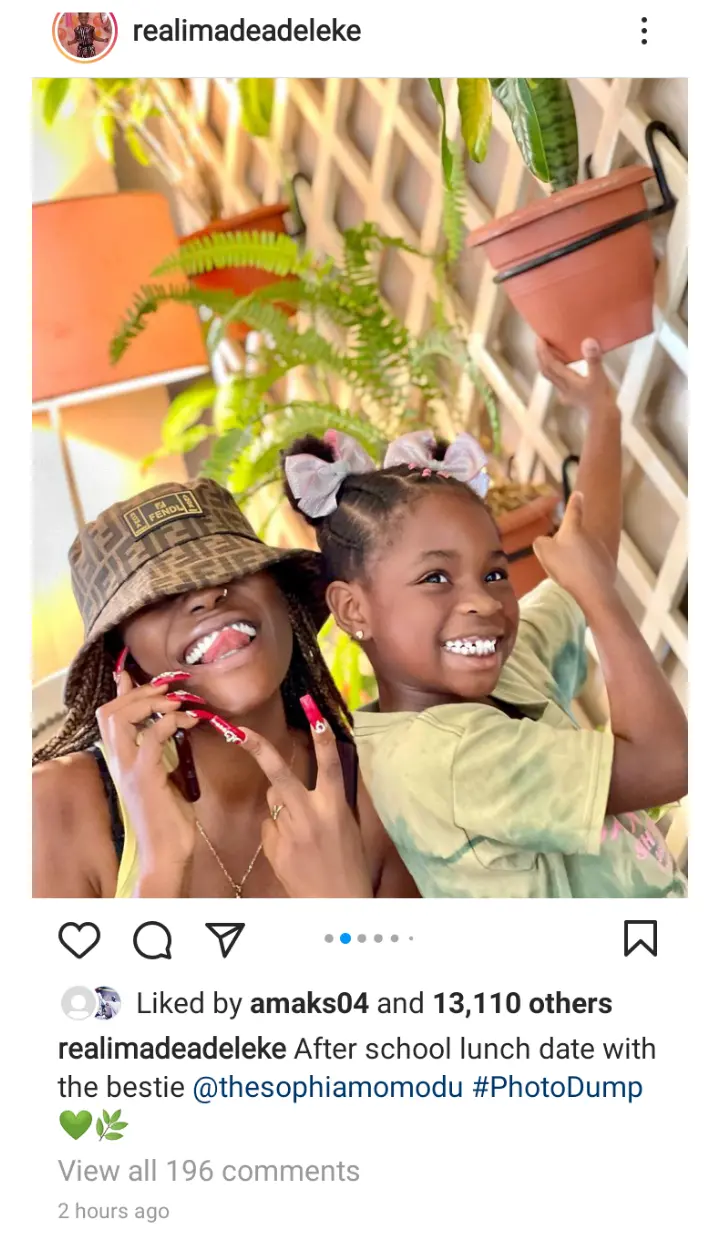 Sometimes, mothers wish to treat their daughters to lunch at their favourite restaurant. Outside of the house, this is another enjoyable opportunity to spend time and bond with their children, just like Sophia is doing today.
Building a good mother-daughter bond is crucial, and what better way to do so than by spending quality time with them, as Sophia is doing today with her daughter, Imade?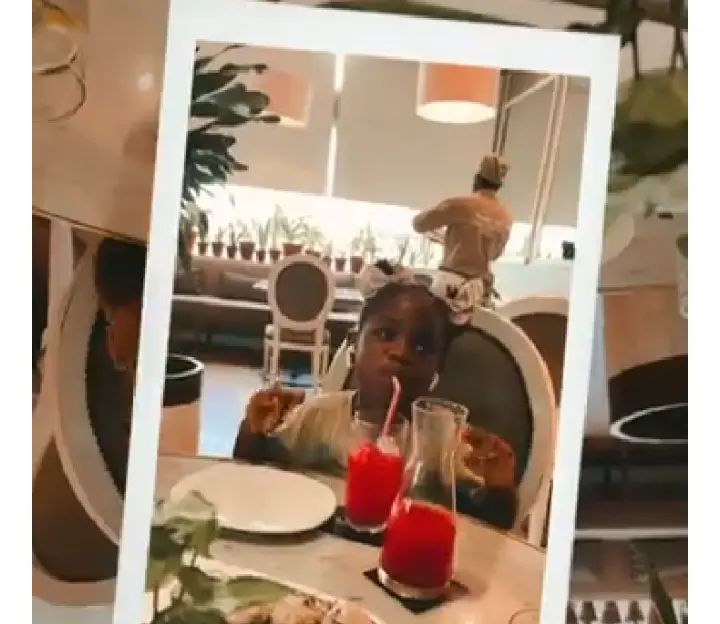 After today's school, she claims they went on a lunch date. This is something to be proud of. If you have never had this experience with your daughter as a mother, don't miss out on this opportunity.
It's a fantastic period that brings mother and daughter closer together. Take a look at the contagious smiles on their cheeks below; that is all that matters to them right now.
Happiness is a choice, and Imade and her mother have decided to be joyful together as they flaunt their mother-daughter photos.