Arrest both parents – People express outrage as an underage boy gets married to an equally young girl
People have voiced concern following the online publication of images of an underage "couple."
Julius, the boy, supposedly married Anthonia, the girl, on Thursday, Dec. 9, 2021.
A Kaduna-based Facebook user stated the wedding took place in Jaba, Kaduna State.

A photo of the underaged couple on their wedding day was also shared online, alongside photos of the calendar shared to guests as souvenir.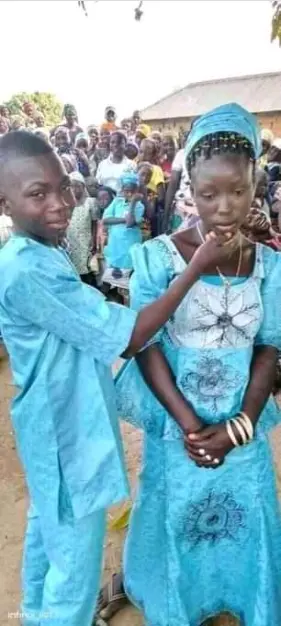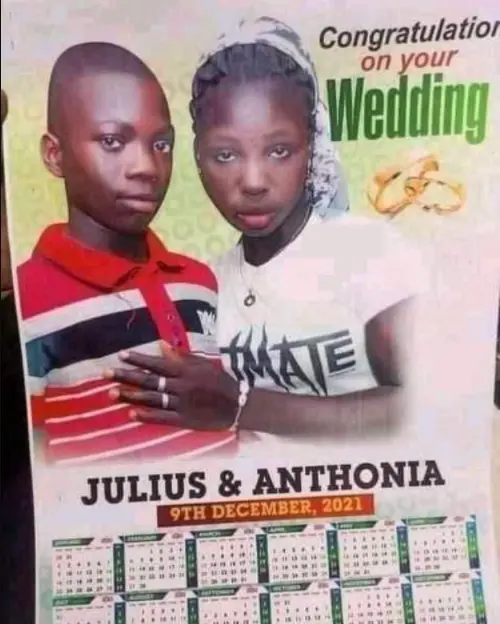 Because of the age of the couple, people are calling for both parents to be arrested. Some reports have pegged the boys age at just 11.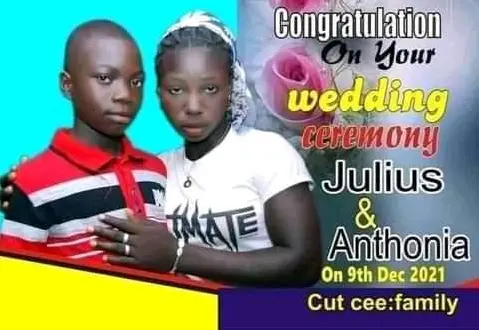 Tags :
marriage