The Woman Who Witnessed Bandits Burning Her Mother And Children Eventually Died – Babajide Narrates
Ace Nigerian Journalist, Babajide Kolade Otitoju, has shed more light on the recent attack on bus passengers by bandits in Sokoto State. Babajide addressed the development during his recent interview on TVC News.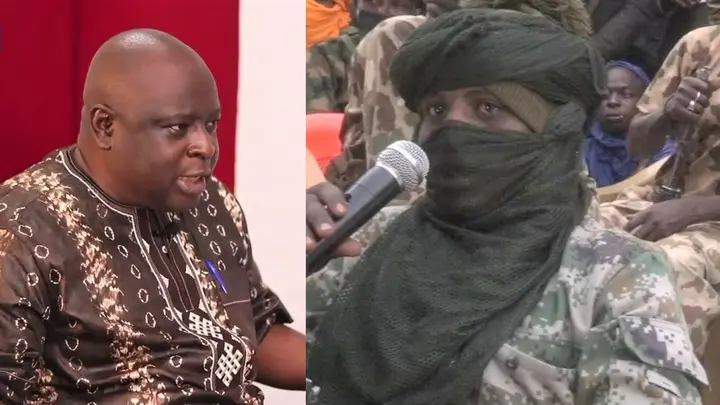 You may have heard that bandits in Sokoto State attacked a bus and its passengers by setting the bus ablaze. However, some eyewitnesses managed to give an account of the horrific incident.
Narrating the event, Babajide said, "The woman who said she saw bandits burning her mother and her four children alive eventually died. She died recently after managing to escape the attack. It takes a miracle to survive that type of fire. The bandits shot at the vehicle before it somersaulted and caught fire. The bandits then proceeded to shoot at the victims who tried escaping the bus inferno. A bandit leader, Muhammad Bello (popularly known as Turji), is behind the attacks in the area. Turji's men have been carrying out attacks in retaliation."