The Devil Led Me Into Doing It – Abdul-Lasis
Recently, a 27-year-old businessman identified as Tunde Abdul-Lasis, was arrested by the police and he revealed how he was able to trick a car dealer in Osogbo.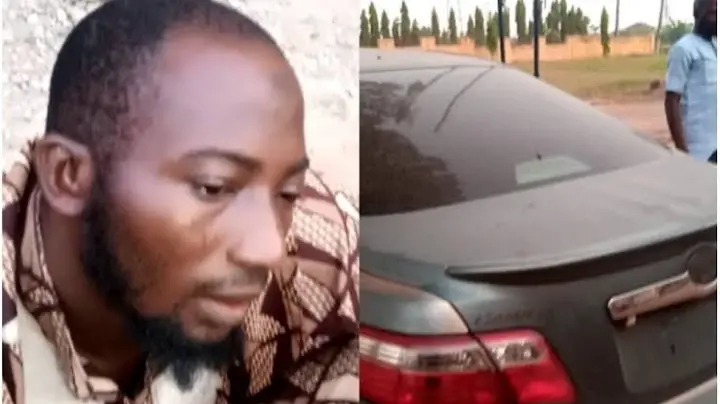 According to Tunde Abdul-Lasis, he went to Osogbo from Iwo to check on his mother. But before going to her, he went to a car mart and met the vehicle dealer. He identified the choice of car as a Toyota Camry (muzzle), and after negotiating for a few minutes, they agreed that he would buy the vehicle for the sum of N2.650m.
He further said that he made a transfer of N2,650 instead of N2.650 million to him. The car dealer got a bank alert immediately, but he didn't check it well enough to confirm the amount he sent. He gave him the car documents and keys to me. And then he left with the car.
After he was successfully arrested, he said he didn't use charm on the man. He added that it was the devil's work. The devil led me into doing it. He was scared, but something kept allowing him to continue.