I Was Never In Support Of What Dr. Kemi Olunloyo Said About Late Sylvester, Blessing CEO Says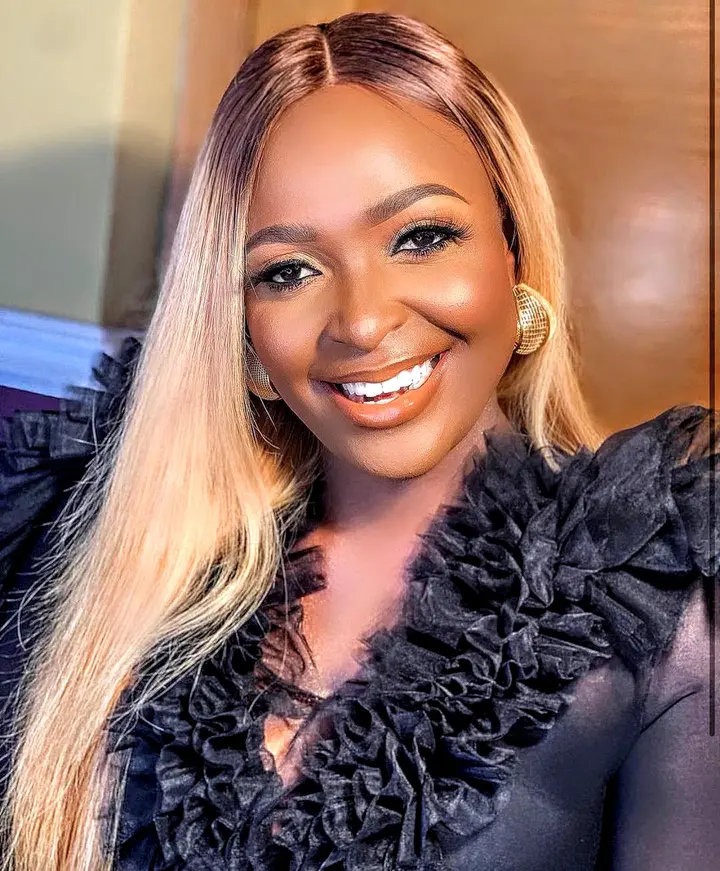 A few hours ago a popular Nigerian celebrity Nikiruka Okoro best known as Blessing CEO took to her verified Instagram to share a new post as she says "I Was Never In Support Of What Dr. Kemi Olunloyo Said About Late Sylvester".
According to her, she stated that he did not in any way support what Dr. Kemi Olunloyo may have said concerning the young boy that died as she said that it is so unfortunate that she was being misunderstood by some persons who seems to hate her.
Moreso, she affirms that her intention was not to insult anyone as she says that she was only appealing to actress Ada Amen to find a better way of correcting people instead of abusing them.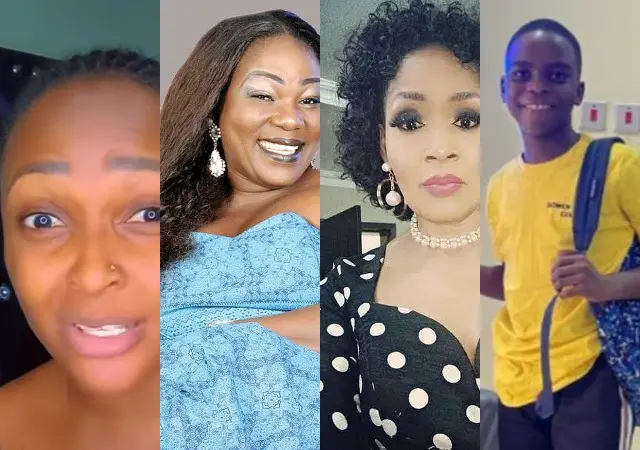 In addition, she stated that she has also had a conversation with the said journalist and as such, she would like to use the opportunity to also beg her to keep away from matters that are sensitive for the police to do their jobs.
Also, she noted that she is rendering her sincere apologies to every parent who may have felt bad by her words. In conclusion, she said that people can as well do better in making sure they correct others in love as she finally wishes everyone well
It may also interest you to know that Dr. Kemi was said to have investigated the boy's death as she alleged that Sylvester consented in doing whatever he was asked to do by the other student and he die in that process
The Nollywood lady who seems not like what the journalist, said to have lambasted her using awful words which seems to be the reason why Blessing CEO also felt the need to have appeal to her.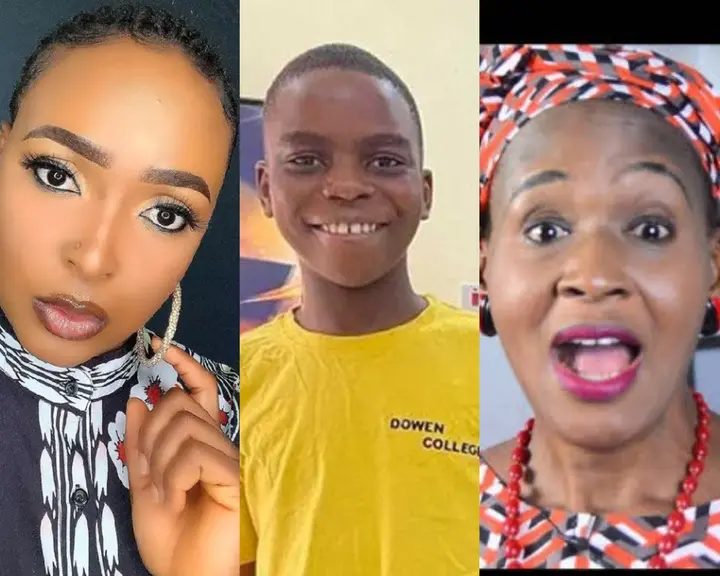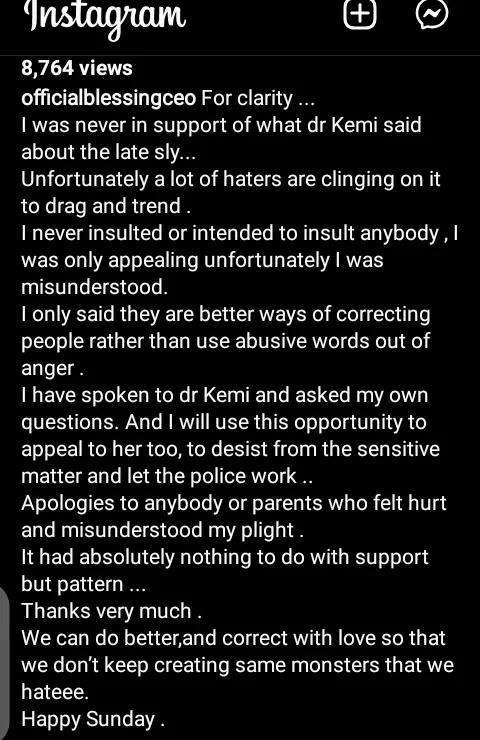 Guys, what's your opinion on this? Thanks for reading, sharing, and following