"They killed the Commissioner With Knives And locked his Body in the Toilet" -Babajide Narrates
Ace Nigerian Journalist, Babajide Kolade Otitoju, has revealed some details concerning the death of the deceased Kastina Commissioner, Dr Rabe Nasir. Babajide stated that Rabe was his friend while addressing the incident during his interview on TVC News.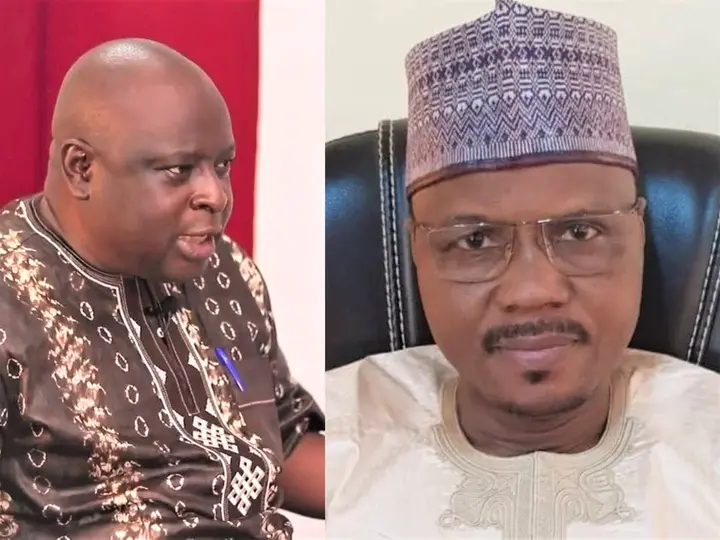 The people of Katsina State have been thrown into mourning following the recent killing of their Commissioner for Science and Technology, Dr Rabe Nasir.
Speaking about the Commissioner's demise, Babajide said, "Dr Rabe was my friend, and hearing of his demise is 'bad' news to me. I have known him for a while, but he was not killed by bandits. Rabe got assassinated. He was not shot at because the assailants did not want to draw attention. They killed him with knives. His body had knife cuts, and it must have been a painful experience for him. They killed the Commissioner and locked his corpse in the toilet. Rabe was a member of the House of Representatives, but he left in 2015."
Narrating further, Babajide said, "Rabe was at home with the house help, and the assailants did not break into the building. How did they gain access? Who opened the door? I heard that some arrests were made. The assailants did not steal from his home.
Babajide also added, "Rabe got promoted from SSA to Commissioner by the governor of Katsina State. These things will happen as we move closer to the election year. Things are changing, and evil people are on the rampage. We complain about these things because we want change to happen. The accident could happen to anyone, and it has happened to my friend."