Shehu Sani Reacted After Northern Youths Protested Against Insecurity In The Northern Region
It was reported that a coalition of concerned Northern Nigerian groups has staged a protest in Abuja against the issue of insecurity in some parts of the country, especially in the Northern region.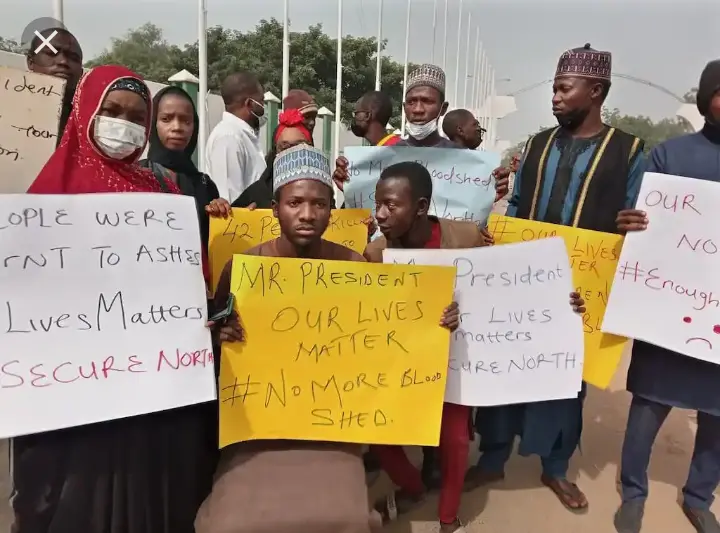 The protesters used the hashtag: #SaveTheNorth; #NorthernLivesMatter; #NorthIsBleeding; #SecureOurLives; #EnoughIsEnough, and #NoMoreBloodShed.
The protesters, who converged on the popular Unity Fountain in Abuja, called on Nigerians to join them in demanding for a better and peaceful nation.
See Photos Below….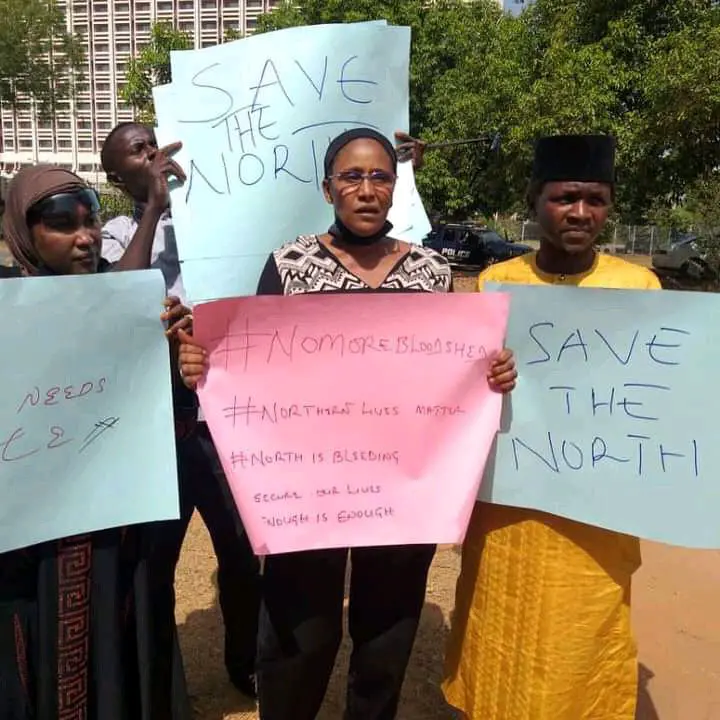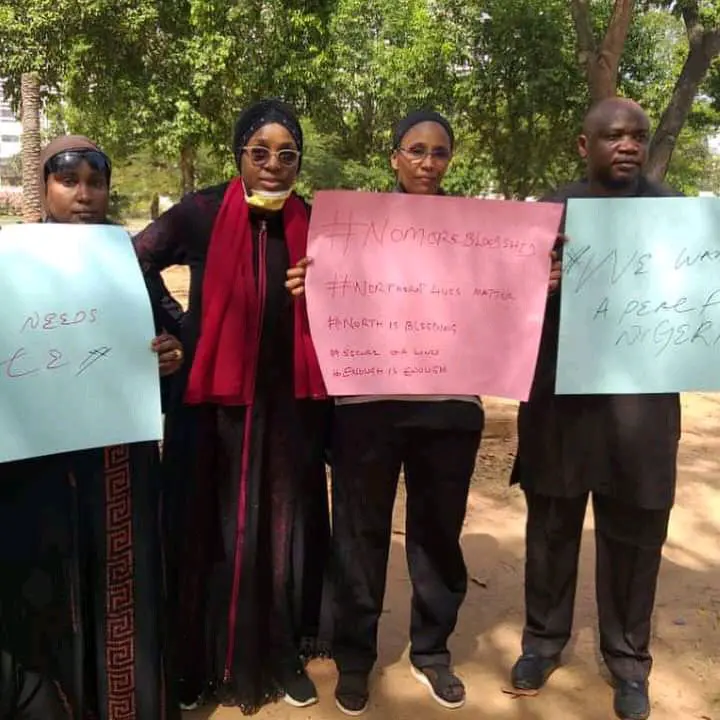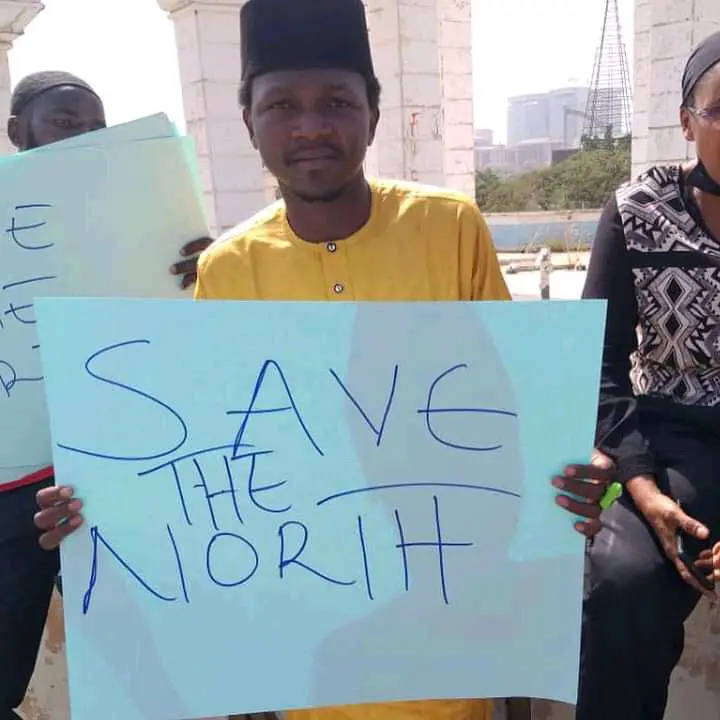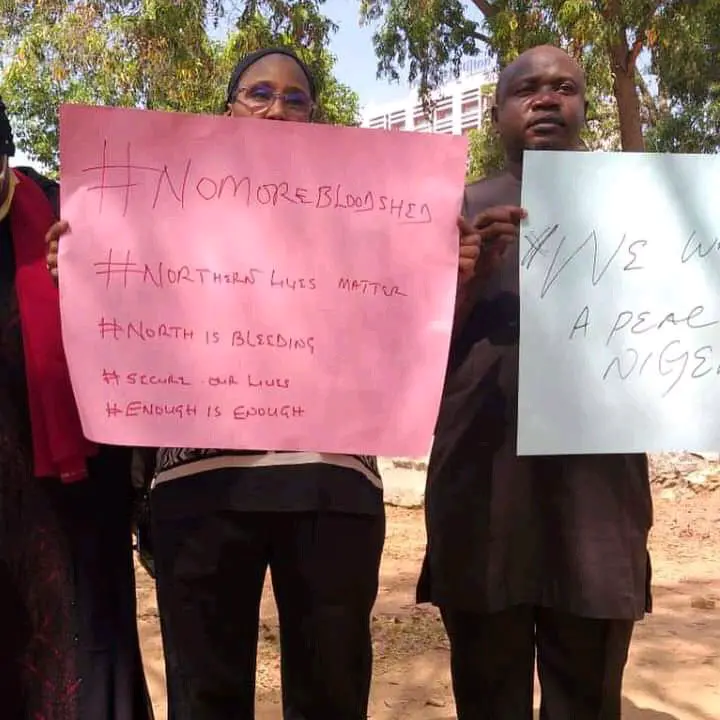 Based on these notes, Shehu Sani, who is a Nigerian senator, an author, playwright, and a human rights activist has taken to his official Facebook handle to reveal that the Northern youths should not be unnecessarily targeted, persecuted or intimidated for protesting against insecurity in the country, adding that they are not the problem.
Speaking further, the President of the Civil Rights Congress of Nigeria, Shehu Sani, made it known that the problem is the bandits and terrorists that have been killing and kidnapping innocent people on a daily basis, adding that those in the position of power has failed the people.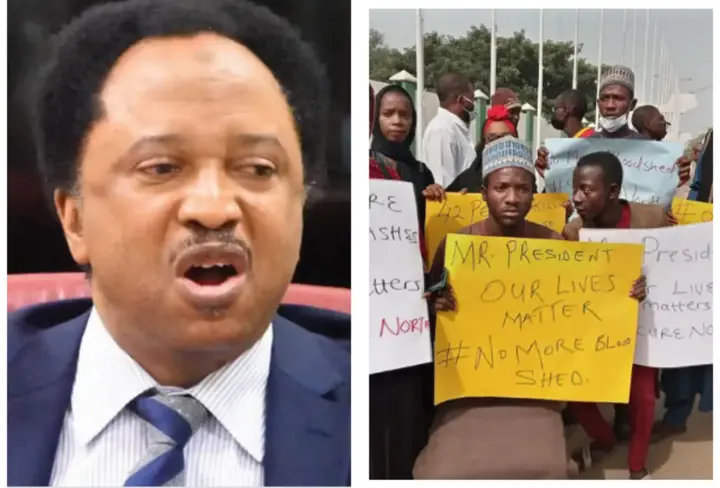 See post below..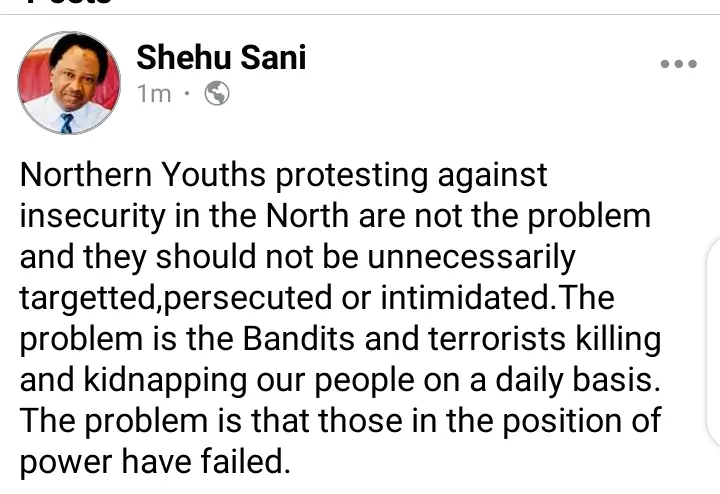 This is a good one from Shehu Sani, and if you ask me, I would say that it's time for the Northerners to come together as one, and fight against those planning to destroy the peace of the region.
What is your view on this?.
Feel free to leave your comment below.