I Joined the Police Force Because I Was 'Jobless', Not Because of Passion" -Ajisafe Says
A retired Assistant Superintendent of Police (ASP), Olufemi Ajisafe, has narrated how 'joblessness' led him into enlisting in the Nigerian police force. The 65-year-old retired police officer shared his story during his interview with Toluwalope Kareem.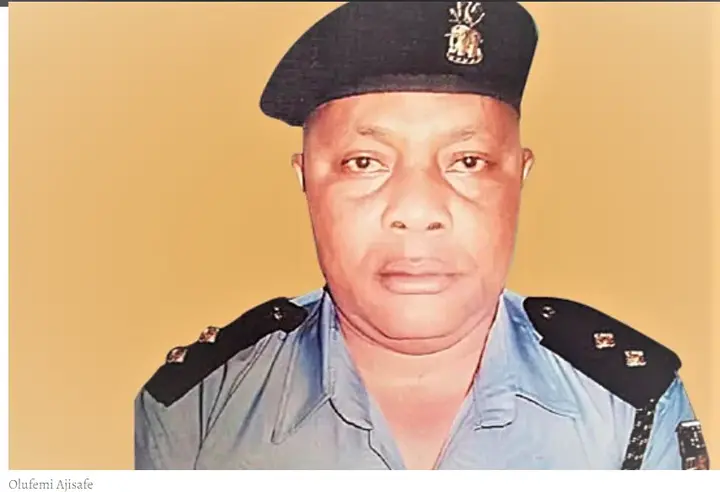 Ajisafe revealed that he is a son of a bicycle repairer and a petty trader, but he was not privileged to further his education beyond secondary school. Ajisafe left Ekiti for Lagos after working as an apprentice. However, he served as a factory worker in Lagos State.
Narrating his story, Ajisafe said, "It was 'joblessness' that made me join the Force. I was working at a company in Ojota, Lagos, but we got laid off from the job in December 1980. I became jobless. One day, I went to the bank to withdraw the little money I had when I met a classmate, Samson Akinyemi, who worked in a commercial bank Ikeja branch back then. He was a policeman who was guarding the bank. We had a discussion, and I told him that I had just gotten laid off from my place of work. He asked me to come and join the Police Force. I listened to him, I went for recruitment, and I got enlisted on February 1, 1981."
Explaining further, Ajisafe said, "Joining the Force was not as a result of passion; it was because of my situation. When you are jobless, and someone offers you a job, you have no option but to do it. So far, you are fit and capable of doing the job. The day I went to the bank, I had gone to withdraw a sum of N20 from the little money I had saved; if I had not joined the Force, I would have ended up withdrawing everything."
Ajisafe revealed that he did not get a promotion for eight years after getting enlisted, but things changed for the better after his performance got noticed.