Aisha Yesufu Replies A Northern Man Who Complained About The Killings Happening In The North
A well known human rights activist, Aisha Yesufu has taken out her time to reply a certain northern man who complained about the killings happening in the northern parts of the country.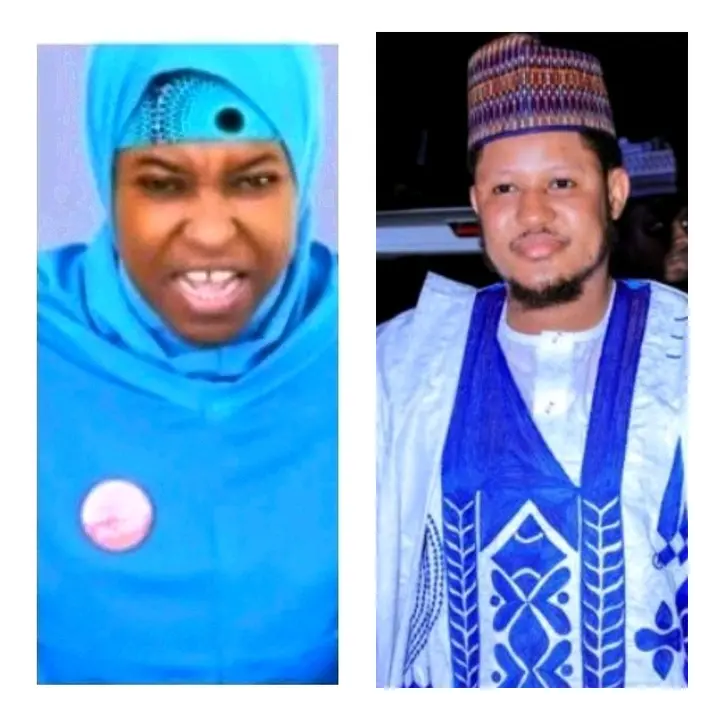 According to the man who goes by the name Engr Yasir Arafat Jubril, he made it known that life no longer matter in the north, stating it clearly that if one person is killed in the south, hell will be let loose, but people are being killed in the north, yet nobody is taking. He went on and asked to know the person that cursed the north.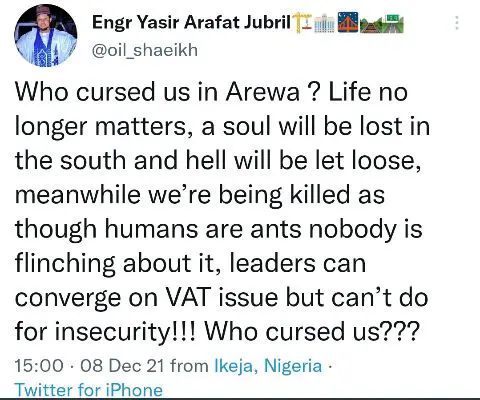 Based on that statement that came from the man, Aisha Yesufu decided to reply him. While replying him, she asked him to clap for himself. Speaking further, she made him to understand that Buhari heard him perfectly well.
In the year 2020, this same man called out Aisha Yesufu, Mr Macaroni and other people for blaming Buhari as it regards to the killings happening in the north, but now the same man is complaining.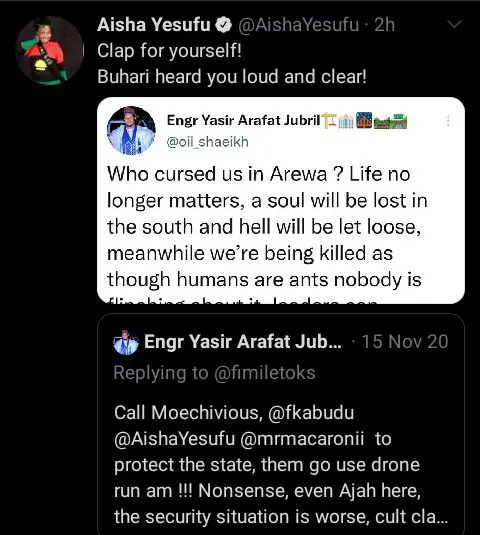 That is really a good one from Aisha Yesufu. Nigerians should stop playing politics with the killings and insecurity. Let's us call out these politicians, because it is their work to protect Nigerians. Let's do things properly if we really want to move forward as a country.
What is your take on this particular issue? You can drop your comments and opinions below.