"Wadume Kidnapped An Oil Magnate And Collected N100 Million Before Killing Him" -Babajide Narrates
Ace Nigerian Journalist, Babajide Kolade Otitoju, recently recalled the story of Hamisu Bala (popularly known as Wadume). Babajide narrated Wadume's story while discussing Sylvester Oromoni's death during his interview on TVC News.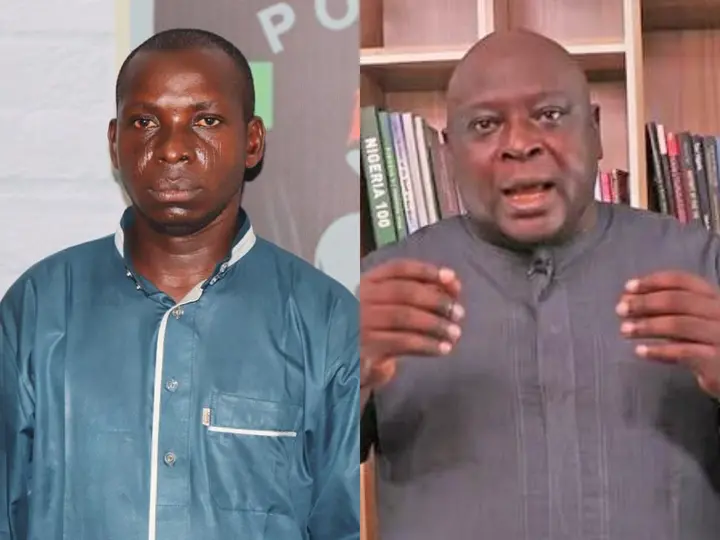 Prominent Nigerians and Civil Society Organisations have continued to call for investigations into the circumstances of Sylvester Oromoni's death. Nigerians are demanding that Sylvester's case should come to a logical end, with justice taking its course. Babajide has since recalled another case that should not be swept under the carpet.
During his interview on TVC News, Babajide said, "We hope to get somewhere vital on Sylvester's case, but you can not bet on it in this country. We discussed Wadume's case the other day. Wadume did not carry out his activities alone, but is he on trial with his accomplices? Security officers got killed while serving their country."
Narrating Wadume's story, Babajide said, "Wadume kidnapped an oil magnate and collected N100 million ransom. Wadume also got hold of the victim's bank details and emptied his account before taking his life. Wadume should have been jailed by now. However, he may never go to jail. He did not do it alone, as he mentioned the name of his accomplices while giving a statement. A country can not progress of justice is rare for the poor. Justice should not be for the highest bidder."