Turji, The Bandits' Warlord Who Turns Back Delegations And Refuses A Plea Of Peace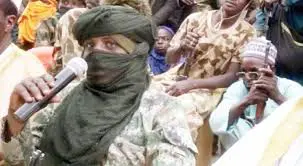 As reported by the Daily Trust, an emmisary has been sent to Turji the most popular leaders of bandits in Zamfara state to appeal for peace. Meanwhile, this would be the second time in a month that representatives have been sent to the bandits' leader. Report he it that he turned back the first set of people that were sent to him in November for a plea of bargain for him to reduce his criminal activities.
Not that only, the need to send another emissary to Turji becomes a necessity when the travellers and the people plying the roads between Sokoto and Zamfara state could no longer bear the incessant attacks from the group, another delegate was reportedly sent to speak to Turji, but the outcome of the journey is yet unknown. Call him the Sultan of the bandits and you may not be far from the truth, his words are law and his decisions are binding. It is not the first time he has taken the people on a ride, and he has always been the one behind the wheel while dictating the direction he wanted them to go.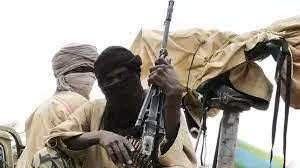 Away from that, this would not be the first time the bandits' leader had gone rogue whenever a military action is carried out within his "territory", there would always be a counter-attack from him, and in the end, the government and the people are always at the receiving end. You would recall that he kidnapped scores of people in July of this year because his father was arrested for being allegedly involved in trading the cows stolen by his son. It was not until the government negotiated with him and released his father before he freed his captors.
Again, these recent kidnappings from the group were said to be related to the military bombardment of the bandits' hideouts which was said to have affected the family of one of his loyalists. Turji then went berserk to retaliate against the military actions, and now, they have to send delegates to beg him to embrace peace. But the question is for how long?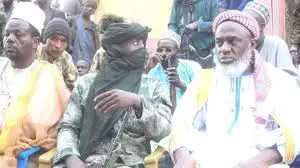 Further from that, this VIP lifestyle of the bandits is nothing short of a national disgrace, the people and those in the position of authority seem to have accepted the situation as a new normal, but this is the new low if the truth is to be spoken.
Lastly, if an end is not put to Turji's activities, many more youths would be encouraged to toll his path.