If You're Eating Salad, Don't Look Down On Those Eating Red Meat – Reno Omokri Says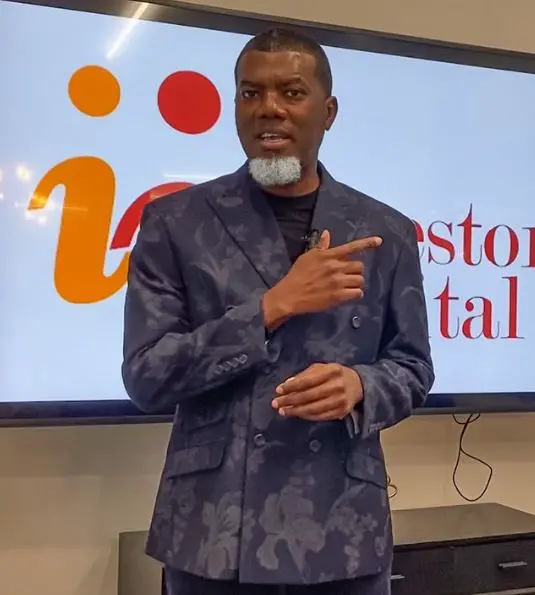 A few hours ago former Presidential aide to Goodluck Ebele Jonathan and human rights activist Reno Omokri took to his official Facebook page to share a new post as he says "If You're Eating Salad, Don't Look Down On Those Eating Red Meat"
According to him, he noted that cow meat seems very sweet however it is not good for the health. Furthermore, he stated that salads aren't that tasty however people that are consuming them die as well.
He however advised that those people that are eating the salad should not take for granted the persons that are consuming red meat because everyone on this planet earth is surely going to pass away.
More so he said that if Christ delays, no one is going to leave the world alive, as he stated that everyone should try and balance their lives. Also, he said that one shouldn't just eat salad alone all through his or her life because it is healthy and dies afterward as he wonders what kind of life is that.
In conclusion, he stated, that individuals can still enjoy their life by eating other food that seems deliciously unhealthy sometimes as he affirms that something is definitely going to kill a man so therefore It should be stuff that he has already enjoyed.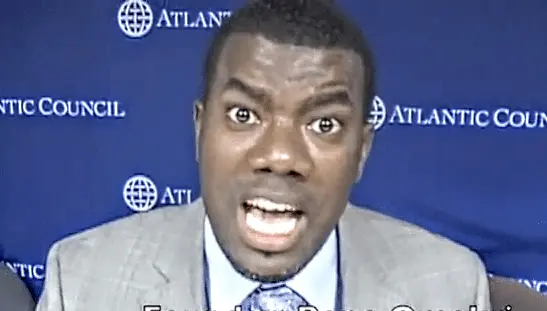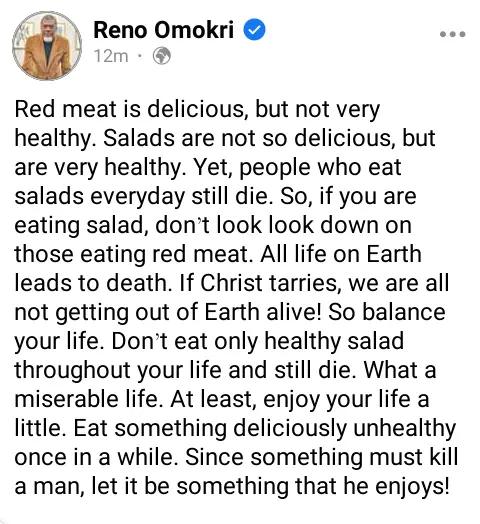 Guys are your opinion on this? Thanks for reading, sharing, and following.